17 January 2023
8 min read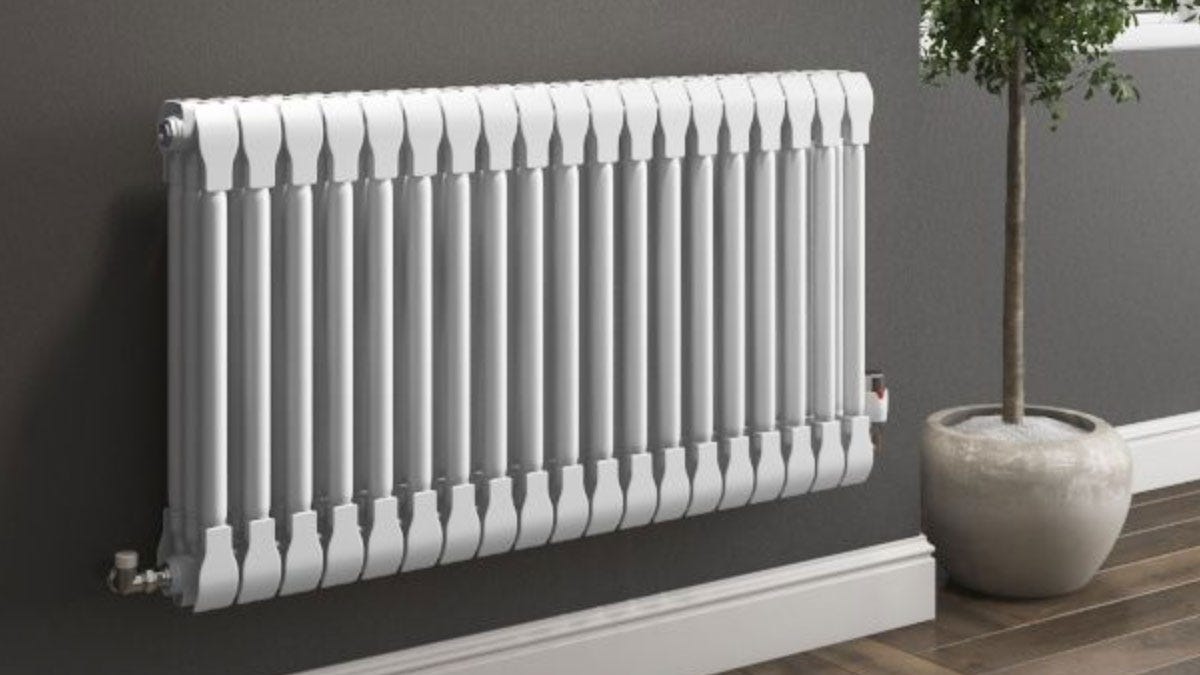 Buying radiators made of aluminium is not always the first choice that springs to mind, but there are a number of reasons why why they should be considered.
Aluminium is easy to recycle
Aluminium is the most abundant and recycled metal on earth. It's pretty cheap and easy to recycle compared to many other metals, which means buying a radiator made from this metal will mean you are doing your bit for the environment.
All of the aluminium radiators on our website contain recycled aluminium. This means that the Earth is not being stripped of its assets and there is no cost associated with extracting aluminium from the ground. When your radiator comes to the end of its natural life, you'll be safe in the knowledge that it can be melted down and put back into use for future generations.
Aluminium is very lightweight
Because aluminium weighs so little, it means that the cost of transporting it is much less than a heavier material like cast iron.
As a result, transportation costs, delivery costs and installation costs are often much lower because aluminium radiators aren't very heavy. These savings are often passed onto the customer, making aluminium rads very good value for money.
Aluminium is also easy to manipulate, bend and shape without losing its strength. Because of its pliability, some of the most amazing and stylish radiator designers are created with aluminium.
Aluminium is a great conductor of heat
The most important benefit of installing aluminium radiators in your home is the fact they are such a brilliant conductor of heat. This means that they heat up to your desired temperature very quickly, using less gas and water than other types of radiator. Y
ou'll notice a difference in your energy bills because much less energy is wasted in getting your home warmed up to the temperature you want with aluminium radiators. You'll also notice that the heat outputs of aluminium radiators are often much higher than other radiators of similar dimensions.
As well as installing them in your most used rooms, many people also decide to use them in rooms that are used less often, like a conservatory, garage or attic. When that room is used, having an aluminium radiator installed means it will get up to temperature very quickly. A real plus, especially as many little-used rooms can feel extra cold and take longer to heat through.
The list below contains some of our most popular and efficient aluminium rads on our website.
1. TRADE DIRECT APHEX ALUMINIUM RADIATORS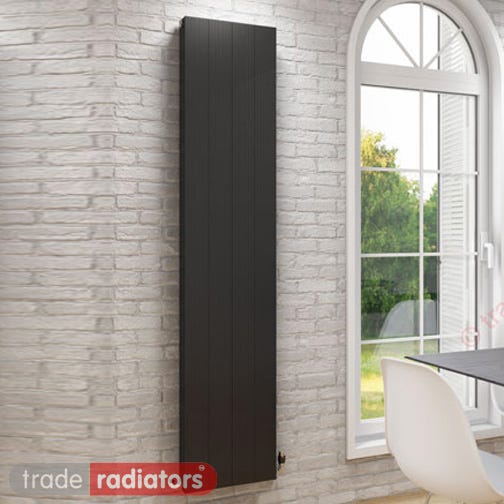 Our Aphex range of aluminium radiators are incredibly popular due to their stylish design and range of options. Available in white, anthracite or black, these stunners also come with a choice of single or double panels and a smooth or grooved finish.
Whichever type you get, all of the Aphex Aluminium Radiators come with huge heat outputs meaning your home will be very well heated and the efficiencies reflected in your heating bills.
The Aphex radiators all come in vertical orientations so are perfect if you have limited horizontal wall space or want to make a design statement by having something a bit different to provide heat in your home.
2. TRADE DIRECT ALUMINIUM SLIM RADIATORS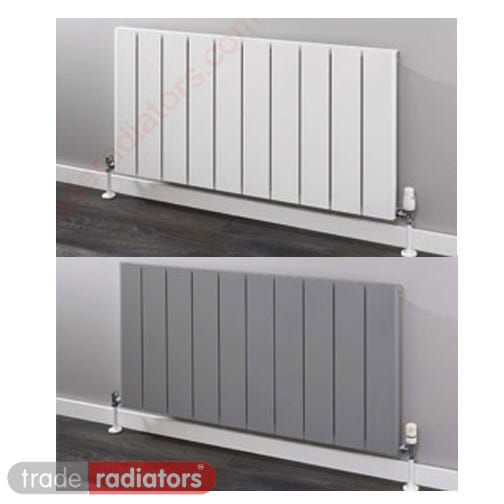 These flat-panelled slim aluminium radiators are a popular choice because they provide a combination of high thermal efficiency with a low water content. You'll be delighted with your resulting heating bill. They're also from our very affordable Trade Direct range of radiators, providing you with an aluminium heating solution for incredible prices.
The unique design of the panels on these slim 'alu-rads' allows the air to flow around the radiator, circulating the warmth around the room effectively and efficiently. Coming with a white matt or grey gloss finish, these radiators come in a wide variety of sizes, both in horizontal and vertical orientations.
Their 'slim' styling, whereby they don't stick out far from the wall, makes them especially good for installing in small or narrow rooms where space is limited. However, they are also incredibly well suited for any room you decide to install them in.
3. DQ MOTO DESIGNER ALUMINIUM RADIATORS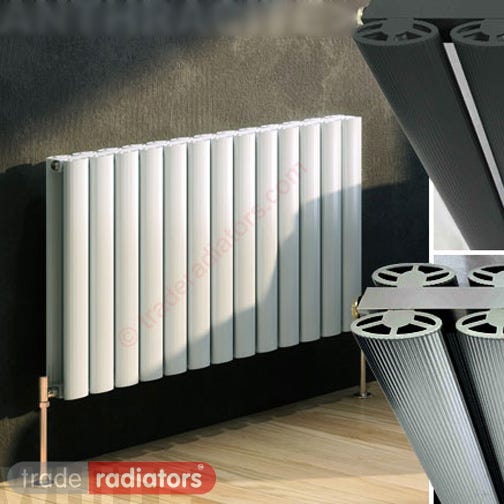 Manufactured from the highest quality 2mm thick extruded aluminium, these DQ Moto Designer Aluminium Rads are among the most stylish in our whole catalogue. Coming in a huge variety of sizes and with a choice of single or double panels, you also get the option of having these in a white, anthracite or polished finish.
The slightly textured finish with segmented chambers provides a high surface area and allows the air to circulate quickly resulting in a high heat-high efficiency heat emitting solution. If you're looking for a very stylish radiator that will provide a focal point in the room as well as heat your home efficiently, you'll be absolutely delighted with the value provided by the DQ Moto Designer Aluminium Radiator range.
4. DQ RUVO DESIGNER ALUMINIUM RADIATORS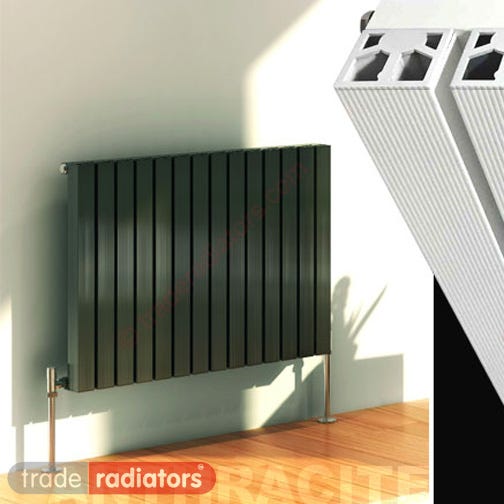 Another fantastic offering from the DQ Range, these designer aluminium radiators come with a square chambered design, specifically crafted to heat rooms quickly and efficiently. Made with 2mm thick extruded aluminium, the Ruvo rads are available in a range of finishes.
The DQ Ruvo radiators would look fantastic in any room and any type of property and are a very popular option for people who are replacing all of the radiators in their home. These types of radiator are also popular in offices and workspaces, due to their efficiency, ease of installation and high heat outputs. Definitely an option worth considering if you are fitting or upgrading some company premises.
5. APOLLO MONZA ALUMINIUM COLUMN RADIATORS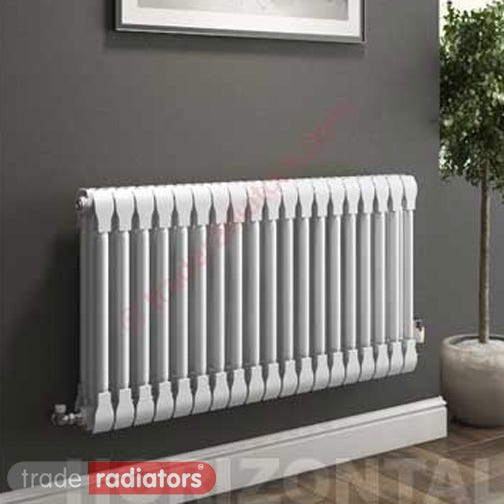 Apollo are a giant in the radiator manufacturing world and their aluminium Monza range are up to their usual high standard, both in style and build quality. The range of sizes is absolutely huge, from a 2 column 420 x 400mm right up to a 670 x 1400mm 4 column monster.
Whatever the size of your room or space, you are virtually guaranteed to find an Apollo Monza Aluminium Radiator to fit it. The standard finish is in a high-quality powdercoat white, though these can also be customised to any colour your require, making these radiators a brilliant option if you have a unique colour scheme in your home.
The sleek design of these aluminium column radiators make them an excellent alternative to the more traditional classic column mild steel varieties and they would look great in any type of property you decide to install them in.