Adding radiators to an existing system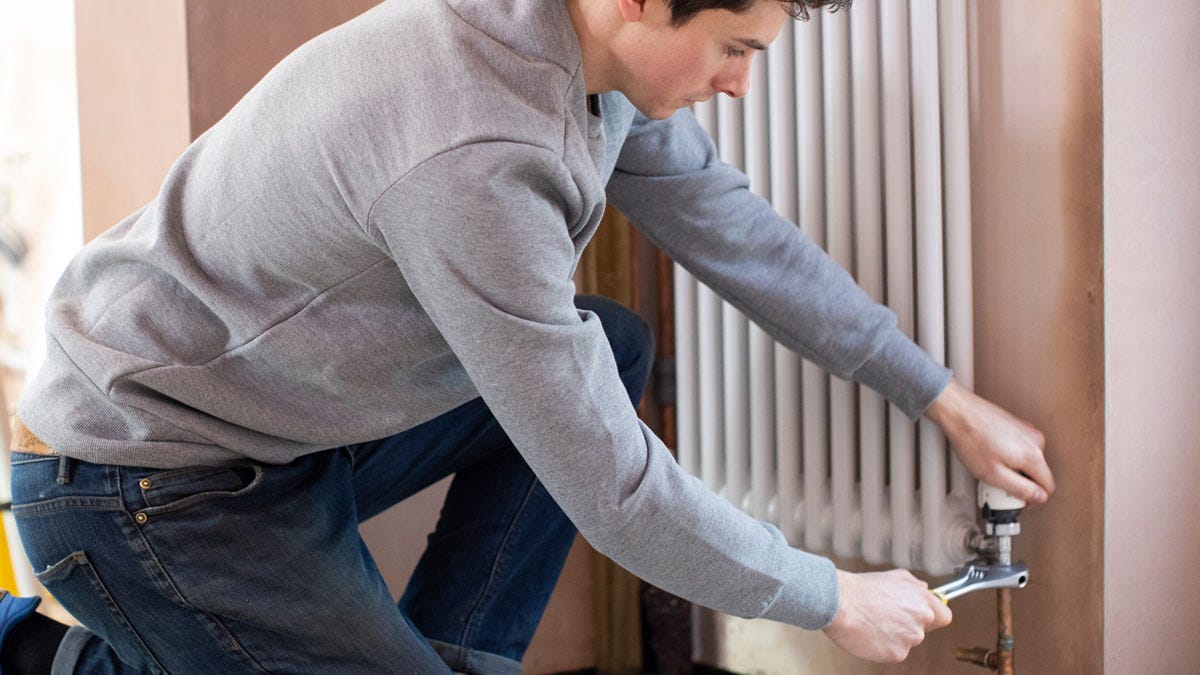 During the cold winter months, it's particularly important to be able to heat your home comfortably to maintain a certain standard of living conditions. You may have a room in your home that always feels quite cold and could do with an additional radiator being installed. Alternatively, you might have a room that has no central heating in it at all, making it somewhere you can't really use for much of the year. In this article, we'll look at some factors to consider before deciding whether to connect extra radiators to an existing central heating system.
Is your boiler powerful enough?
It's all very well wanting to add extra radiators into your home, but a very important point to check is whether your boiler actually has the capacity to cope with additional radiators.
When your existing boiler was installed, the plumber or heating engineer would have selected a boiler in accordance with the size of your house and the amount of radiators on the system. Putting in one or two extra radiators will probably be fine, though you should always check the capacity of your boiler in the manufacturer's manual before proceeding. If you wanted multiple extra radiators, it's very likely you'll need to upgrade your boiler as well.
If you haven't had your boiler serviced for a long time, it's worth getting in a heating engineer to give it an 'MOT'. You might find this improves the efficiency of your boiler and negates the need for additional rads.
Are your current radiators working properly?
Through years and years of use, radiators can start to develop problems and emit less heat than they did when they were new. Inefficient radiators can also cause boilers to work harder, using more energy to heat your home and resulting in higher gas bills.
A very common problem is radiator sludge. This is caused by corrosion inside your radiators, with tiny shards of rust breaking off and settling into a brown sludge at the bottom of your radiators. Over time, this can cause your radiator to feel hot at the top, but cool (or even cold) at the bottom. Your room won't be heating up very efficiently and you might find the room struggling to stay at a comfortable temperature. Having your radiators power-flushed, or even replacing your old radiators with new ones, may increase the heat in your home and help keep your gas bills from being unnecessarily high.
Are your current radiators large enough?
In decades gone by, the limitations of radiator design often meant that many homes contained radiators that were not really large enough to adequately heat the rooms they were installed in. If you have an old central heating system that hasn't been updated for many years, you may have some radiators like this - typically small, single panel convector radiators positioned in odd places in a room.
Radiator manufacturing has made huge strides in recent years with double panels, double rows of convector fins and vertically-orientated radiators all being very popular ways of increasing the heat outputs with minimal disruption. In many cases it's perfectly possible to replace an old radiator with a modern one capable of emitting far more heat without the need for replacing or moving existing pipework.
A helpful tip is to use a heating calculator to establish how much heat (in BTUs) you need to heat a room and then set about finding a radiator that emits that amount of heat. You could measure the distance between the two pipes on your existing radiator (the 'Pipe Centres' measurement) and also look for a radiator with the same measurements. This would help you find a radiator that will comfortably heat your room and slot directly onto your existing pipes without any disruption.
Installing a new radiator
If you think that adding a new radiator is the right course of action for you and you have found a radiator that doesn't require any alterations to existing pipework, then this is a task you can have a go at yourself.
If you can't use existing pipework or your chosen room has no hot water pipes at all, this is a job for a more experienced DIYer or a professional. Pulling up floorboards and laying or re-routing water pipes is an in-depth job and not something to be tackled if you're not confident in your DIY skills. If in doubt, call in a pro!
In the video below, you'll see a professional plumber showing you step-by-step how to install a radiator onto some already existing pipework. You'll note the importance of draining down the system first to ensure that no water spills out onto the floor.
---
In the video below, you'll see a professional plumber adding pipes to a radiator in a situation where previous pipes were not suitable for the new radiator.
---
Huge range at Trade Radiators
If you are looking for an extra radiator to add to your existing central heating system, then we've got a massive variety to choose from at Trade Radiators.
At Trade Radiators we want everyone to find the ideal radiator for any space, whether you're looking for a no-fuss simple heating solution to the box bedroom upstairs, or fancy updating your old bathroom panel radiator for a sleek new chrome towel rail.
With the best range of radiators you'll find from any UK store, better delivery and our unique price promise, we aim to help any room across the country get the radiator it deserves. It all starts with knowing what you need from a new radiator. Shop our extensive range of quality radiators by what matters to you most. Whether you're looking for a specific style of radiator, such as column or designer, or a particular colour to suit your home's interior, Trade Radiators has something to suit you.