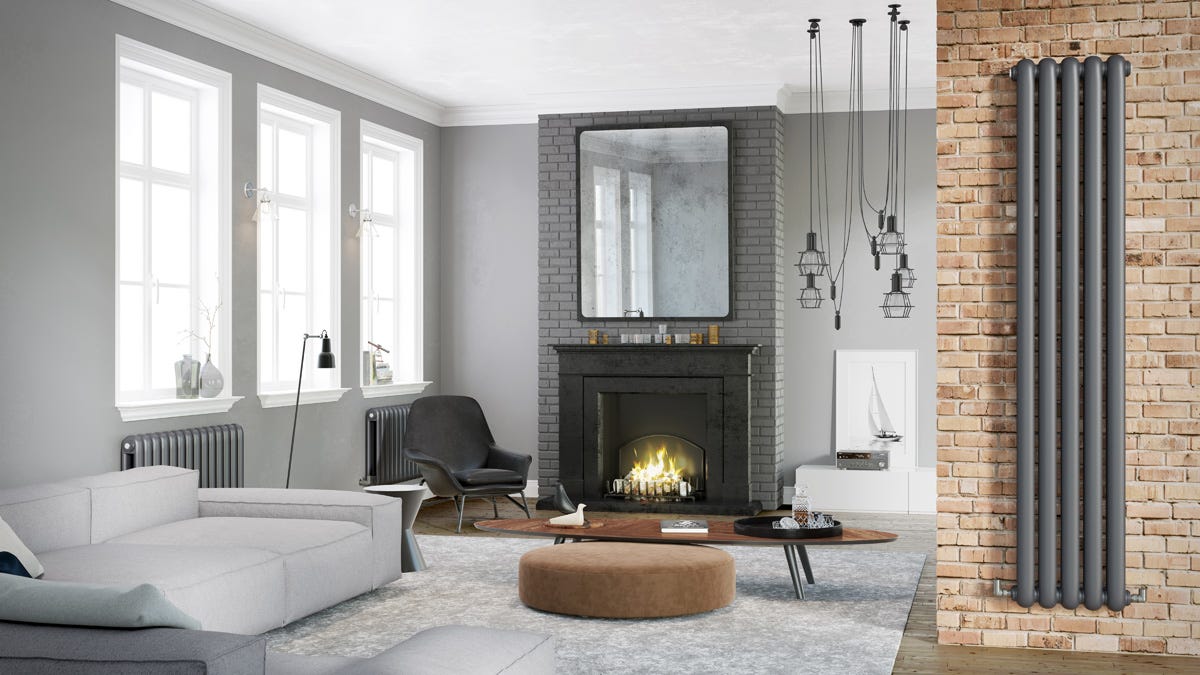 ---
For decades, the word 'radiator' became synonymous with a white rectangle whose sole purpose was to sit on the wall providing heat. Purely functional with almost no regard to looks.
ndeed, the famous American architect, Frank Lloyd Wright (designer of the Guggenheim Museum in New York) absolutely hated the aesthetics of radiators, going so far to describe them as 'eye-sores' and 'abominations.
"Consider everything in the nature of a hanging fixture a weakness and naked radiators an abomination."
- Frank Lloyd Wright - The Modern House as a Work of Art.
Wright would do anything he could to avoid a radiator being visible. He took action such as designing elaborate radiator casings, incorporating window seats to cover large radiators or using alternative heating systems that didn't require using them at all.
Fortunately, the world has moved on since Wright declared his hatred of radiators in 1902. There are now a massive range of designer rads available that bear virtually no resemblance to the clunky monstrosities that Wright so objected to. People who are decorating, upgrading or renovating their living spaces are increasingly viewing radiators as an important fixture of their homes, worthy of serious consideration before settling on a design.
From white to anthracite radiators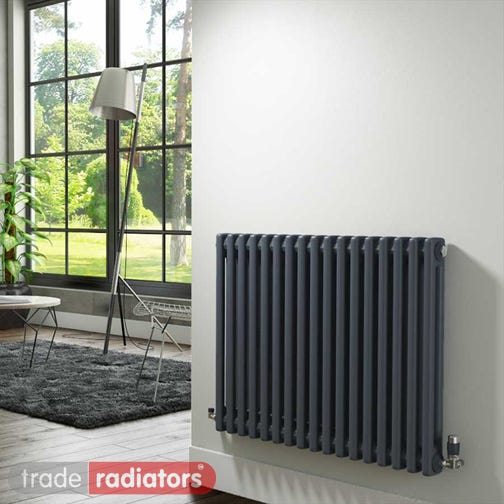 We've seen the trend for white convector radiators. We've seen this usurped by the chrome heated towel rail. However, there's a new rad on the block and the latest in radiator fashion is the incredibly stylish Anthracite Column Radiator - a true design classic.
"ANTHRACITE /ˈanθrəsʌɪt/ noun
• coal of a hard variety that contains relatively pure carbon and burns with little flame and smoke.
• a dark grey colour."
- oxforddictionaries.com
While white and chrome will remain eternally popular, it's fantastic that people are realising there is another option to choose when selecting the style and finish of their radiators. White classic column radiators have been steadily growing in popularity and are now a firm favourite among our customers. This is partly to do with the fact that they provide a nod back to the old cast iron rads of times gone by.
They're also lightweight and efficient, making them perfect for a modern world filled with high energy costs. Column radiators also have the ability to add a air of class to any room they're installed in, regardless of the type of property they're installed in. They look as incredible in a Georgian townhouse as they do in a newly-built starter home or apartment - hence their popularity. Add the swish anthracite finish into the mix and you've got an instant design classic in your home without breaking the bank or the need to have the creative flair of an interior designer.
Anthracite suits neutral colour schemes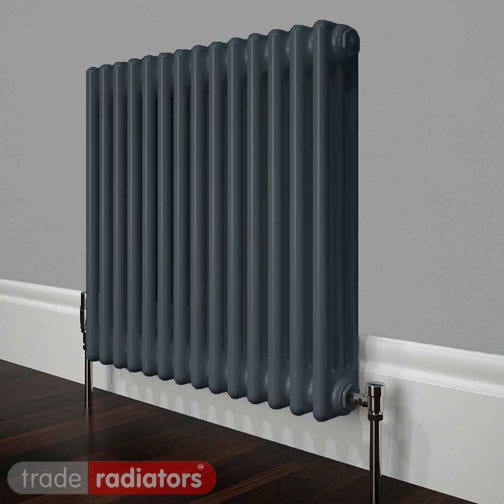 With today's modern, open-plan living spaces, many people opt for a neutral colours including whites, magnolias, beiges and browns. Introducing an anthracite column radiator into that colour scheme not only complements the other shades, but also turns what normally would be considered a bog standard wall into a focal point of the room. Whichever room you're considering installing an anthracite column radiator, you can be sure we have the right size for you. We've got sizes that can squeeze into a tiny, under-the-stairs toilet or huge radiators that need to slot in under a massive double window - and everything in between.
We also offer a choice of 2, 3 or 4 anthracite column radiators and with horizontal and vertical orientations. This makes them perfect for narrow hallways, areas where wall space is at a premium or for huge rooms that simply require a lot of heat. Our anthracite column rads can cover all eventualities. All of our anthracite classic column radiators come with comprehensive 15 year guarantees and free fast delivery to all mainland UK address. Click below to see our full range and make a design statement in your home.
---
---
---
---