Heated towel rails and radiators are both great heat emitters to have in the home and are of massive help in keeping you comfortable during the coldest months.
That said, there are differences in the amount of heat they put out and there might be situations where it's better to have one over the other. In this article we'll explore that more fully.
Radiators have a greater heat output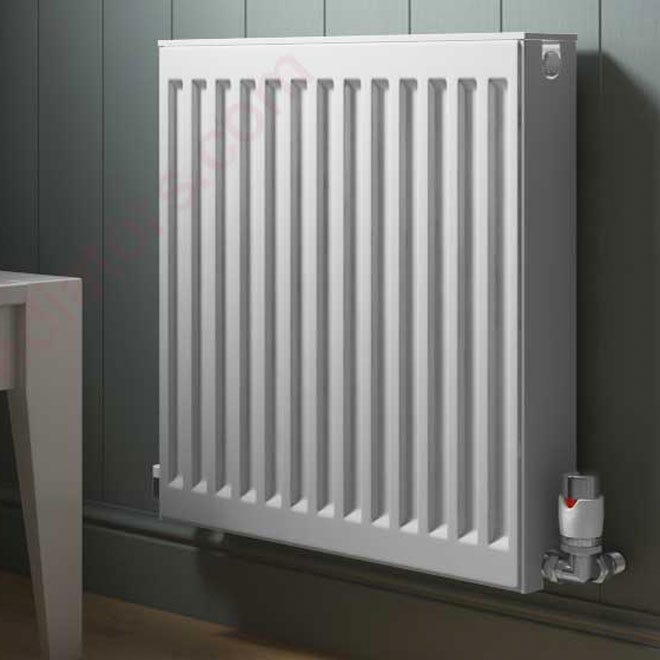 If we compare a 800 x 400mm heated towel rail with a radiator of the same dimensions, the radiator will always radiate more heat.
The reason is because a standard radiator has a greater surface area than a towel rail. It can fill up with a greater amount of hot water and therefore let out more heat into the room.
For radiators that are double panelled and have two rows of convector fins, the heat output is amplified further.
So if you are thinking about your heating system purely in terms of heat output, the best choice for heating up your rooms efficiently and effectively is to install radiators.
Heated towel rails can be useful
In general, you should not consider a heated towel rail a suitable substitute for a radiator. However, there are certain situations where it makes complete sense to install a towel rail.
Bathrooms and en-suites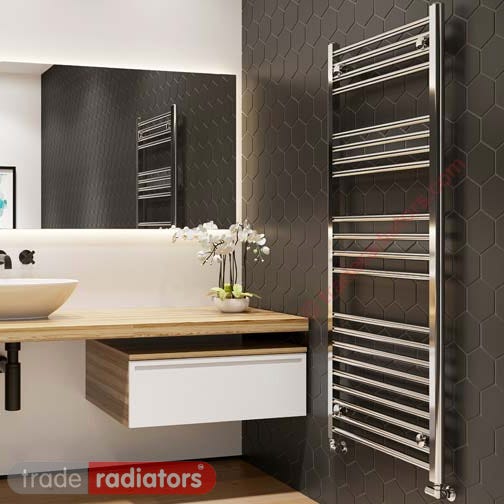 Bathrooms are the most common place where heated towel rails are installed. In this setting they provide the incredibly useful function of drying and heating your towels.
There's nothing worse than showering in the morning and finding that your towel is still a bit damp from the day before. If this happens day after day, you often find that your towels start to smell, making what should be a pleasant start to the day into an unpleasant ordeal.
Having a towel rail installed in your bathroom provides a place to neatly hang your towels and ensure that damp, smelly towels are a thing of the past.
Kitchens and utility rooms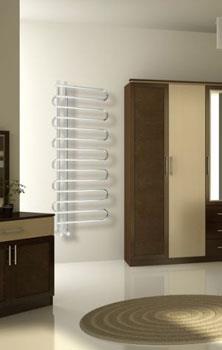 More and more people are starting to install heated towel rails in their kitchens and utility rooms. Please note however that this is in addition to, not instead of, radiators.
Tea towels and cloths are other items that can become smelly if allowed to sit around damp, so having a handily-placed towel rail can solve this problem.
Additionally, kitchens and utility rooms are often where the laundry is done, so heated towel rails can double up as a place to dry small clothing items like underwear and socks.
The right heating option for you
In general, radiators should be seen as that optimum way to heat your home, while heated towel rails can be viewed as a very useful way of providing localised heat for specific purposes.
To work out exactly how much heat you need in each room in your home, we recommend you use our heating calculator.
Ultimately, you should choose the heating options that best fit your home, lifestyle and budget. At Trade Radiators we have an enormous range of radiators and heated towel rails in all sorts of sizes, styles and finishes. You're sure to find the perfect way to heat your home with us.
View All Our Rads and Rails
RELATED ARTICLES
• The 5 most common questions about BTU
• What is smart heating and is it worth it?