When searching for an affordable radiator, it's very important that you find a rad that satisfies your needs as well as being within your budget.
In this article we present some of our best radiators that are available for purchase (delivery included) for under £150.
If you're looking for high quality rads for the best possible value, look no further than the candidates below.
Anthracite Nevo Designer Vertical Radiator - 1600 x 272mm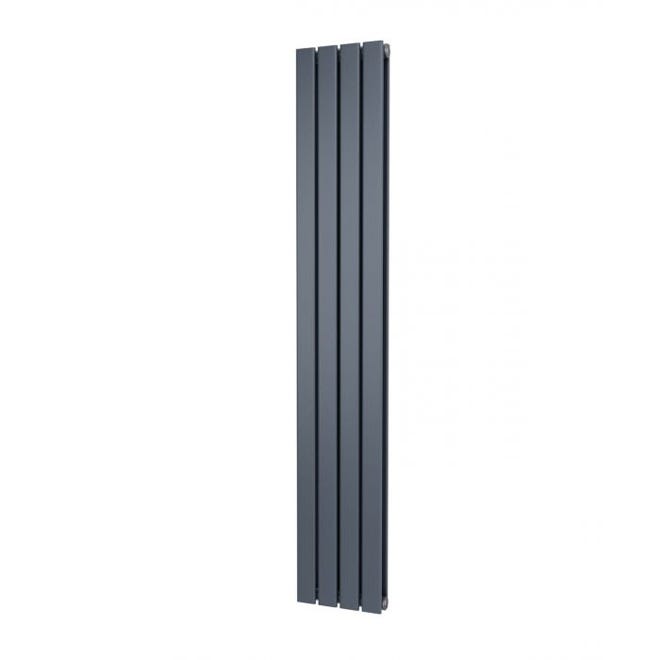 Many people have cottoned on to the fact that horizontal radiators are not the only option when heating your home.
In many instances, due to space or layout constrictions, it's not always possible to squeeze a horizontal rad into your room and hope that it will provide adequate heat.
Utilising upward space is a perfect way of getting around space restrictions and looks great too.
This designer anthracite vertical rad from our Nevo range is a very popular choice for under £150 and its double panel design is capable of emitting a satisfyingly reassuring 3559 BTUs.
---
Trade Direct 2 Column Radiator - 500 x 768mm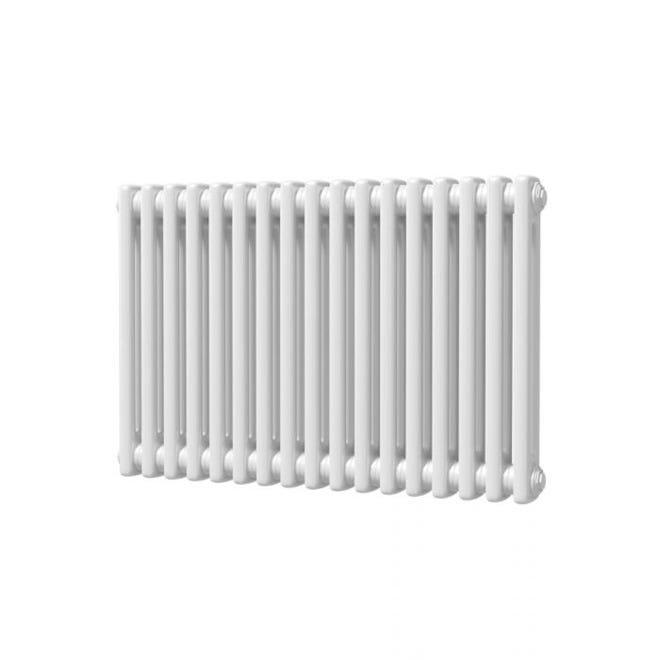 Column radiators are a fantastic way of heating your home in an incredibly stylish way. Suitable for all types of property, any room that has a classic column radiator installed in it will instantly look extra classy.
This particular column rad is from our economical Trade Direct range and has a fantastic heat output of 2703 BTUs. Its convenient dimensions of 500 x 768mm make it a popular choice and is likely to slot in nicely into your home.
If you have a horizontal space that is in need of heat, then this white column radiator could suit your style and budget requirements perfectly.
---
3 column Victorian cast iron radiator - 460 x 275mm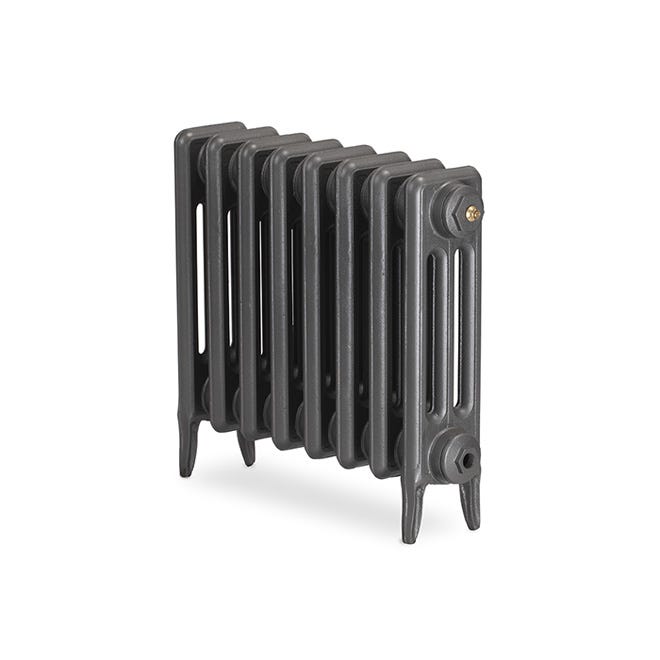 If you have a period property or a house of character, then you may wish to choose something a bit different than simply a standard radiator.
This Victorian 3 column radiator can be considered the most budget of our cast iron rads due to it's fairly small dimensions. However, it's still capable of emitting 1096 BTUs despite its small size.
Though cast iron radiators tend to be more costly, this 460 x 275mm example does just sneak into our selected price range, as long as you are happy to stick with the standard black primer finish.
We do offer a range of different colours, but this would take your final purchase slightly over your £150 budget.
---
K-Rad White Compact Radiator - 600 x 1200mm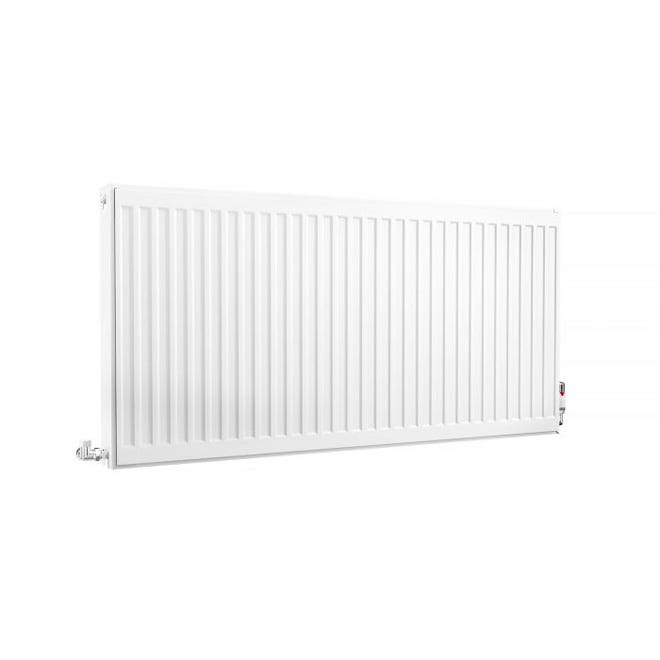 It's all very well discussing fancy designer radiators, but sometimes we just want something straightforward that will simply do the job of heating a room.
This is where the trusty compact convector radiator comes in. Differing slightly from a standard convector rad, the compact smartens things up by having stylish side panels and top grill that hide the inner convector fins.
This K-Rad convector is a very affordable option with a double panel and double convectors that kicks out a huge 7182 BTUs.
The dimensions of 600 x 1200mm is our most popular size and, best of all, the final price is well under budget.
---
Chrome Curved Heated Towel Rail - 800 x 400mm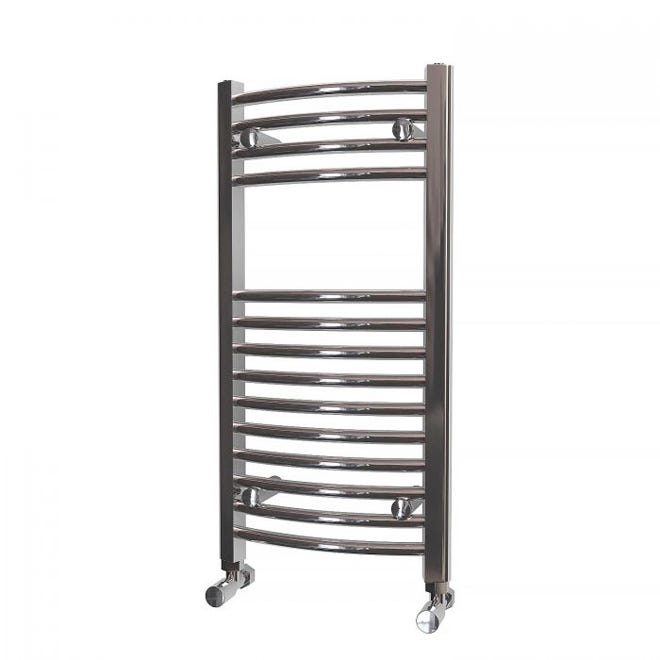 It may not be an actual radiator that you're looking for. Instead you could be joining an increasingly large percentage of people who install heated towel rails in their bathrooms.
Damp towels can be a particular problem in winter and its often difficult to dry more than one towel at a time on a traditional radiator. This is a common reason why many also like to add a towel rail into their bathrooms.
This chrome-plated rail from our Trade Direct range is well under budget and one of the cheapest heated towel rails on our site, whilst also being a very popular size.
We've selected the curved bar version here, as a lot of our customers like the extra space to tuck in a towel rather than the more standard straight bar equivalent. However, this is entirely down to personal choice.
---
RELATED ARTICLES
• Our top picks for kitchen radiators
• Our best selling Trade Direct towel rails of 2019