It's fairly common for people to assume that because they have a small bathroom, they cannot possibly have additional luxuries such as heated towel rails in their bathrooms.
A lack of suitable wall space is the most common misconception that makes many think that a heated towel rail is simply not an option.
However, a lack of space is no obstacle to drying wet towels and we offer a vast range of conventional and electric heated towel rails for small bathrooms that are both stylish and functional.
Trade Direct Chrome Heated Towel Rail - 600 x 400mm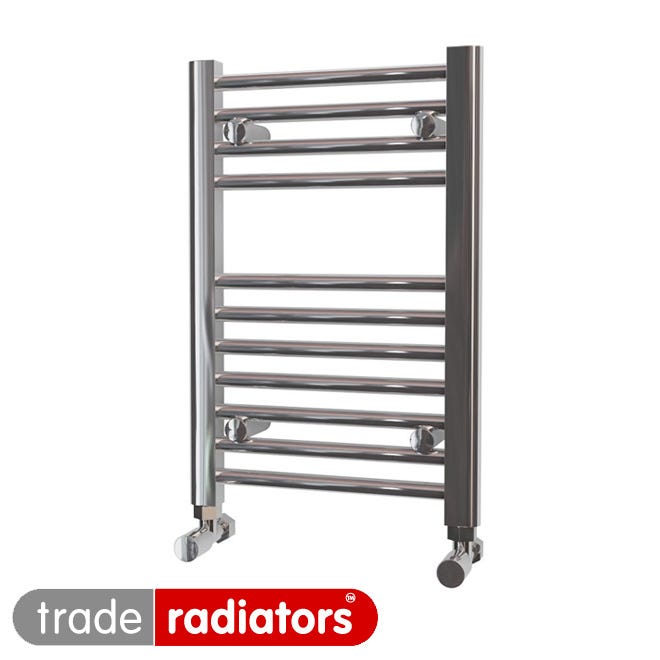 The smallest rail in our incredibly affordable Trade Direct range, these chrome plated towel rails are perfect for small bathrooms where wall space is limited.
Available in standard, electric or dual fuel versions, these heated towel rails are well-made, economical and come in a classic ladder-style design, perfect for drying and warming your towels.
Also coming with a choice of flat or curved bars, you can be sure that you're getting a rail that not only maximises the space in your small bathroom, but adds a touch of class too.
---
Saturn Offset White Heated Towel Rail - 760 x 500mm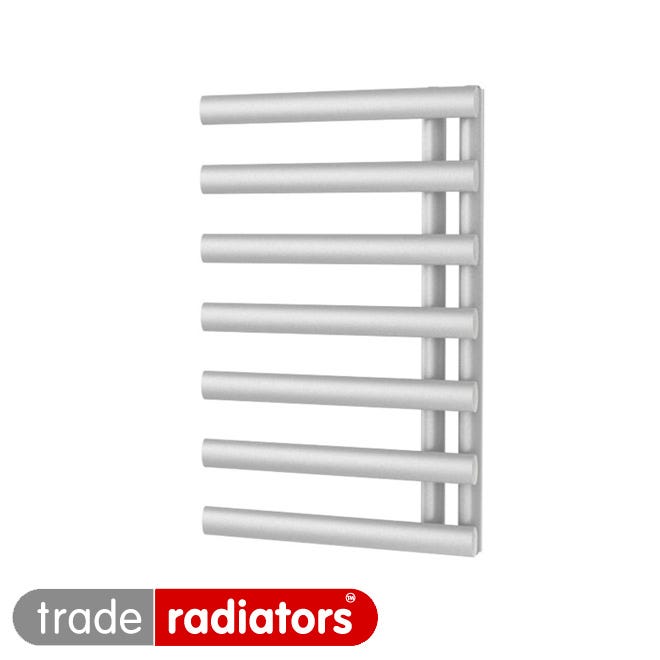 With measurements well-suited to a small bathroom that has little in the way of available wall space, this white Saturn towel rail features one of the most stylish designs you'll find.
With the vertical pipework offset to one side, the horizontal bars are freed up to make sliding towel on and off incredibly simple - perfect for a bathroom with limited space.
The Saturn can be installed with the vertical bars to the left or right (depending on what suits) and is available in electric version or for a conventional hot water central heating system.
---
Avon Anthracite Traditional Bathroom Radiator - 960 x 540mm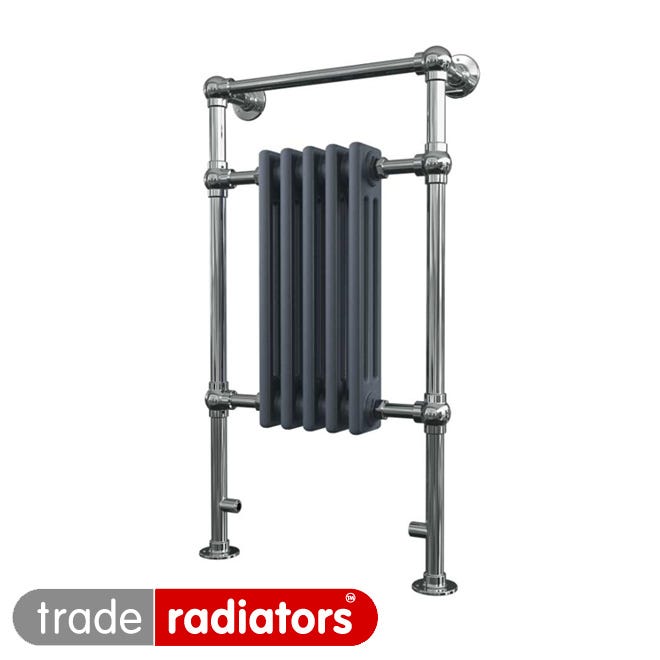 If space in your small bathroom is so limited that you don't think you can squeeze in a separate radiator and towel rail, then consider this option that combines the two.
Incredibly stylishly designed, the Avon Traditional Radiator instantly adds character to any bathroom that it is installed in. This beauty would be enough to heat the room and the horizontal chrome plated bar at the top enables you to warm a couple of towels.
Traditional bathroom radiators are commonly white and chrome, however the anthracite tank on the Avon gives this design a contemporary twist, giving to a towel rad that is functional as well as great looking.
---
Nevo Black Bar Heated Towel Rail - 816 x 500mm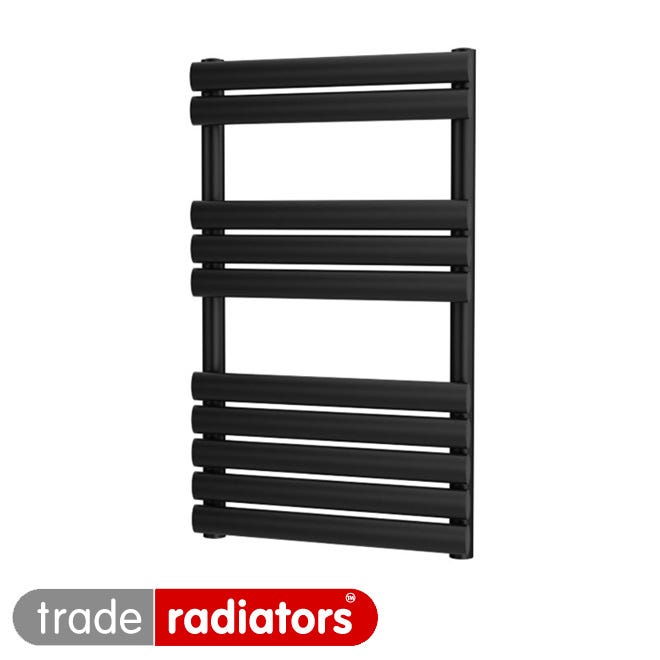 Not only does having a small bathroom not exclude you from installing a heated towel rail, it also doesn't mean you have to stick to the typical chrome or white finishes that many choose for their rails.
This Nevo Bar Rail is finished in a luxurious satin black and adds instant contemporary style to any bathroom no matter what size the room. Having something so stylish can often disguise the fact that space is limited.
This beautiful towel rail is manufactured using the highest quality mild steel and is also available in dual fuel and electric options.