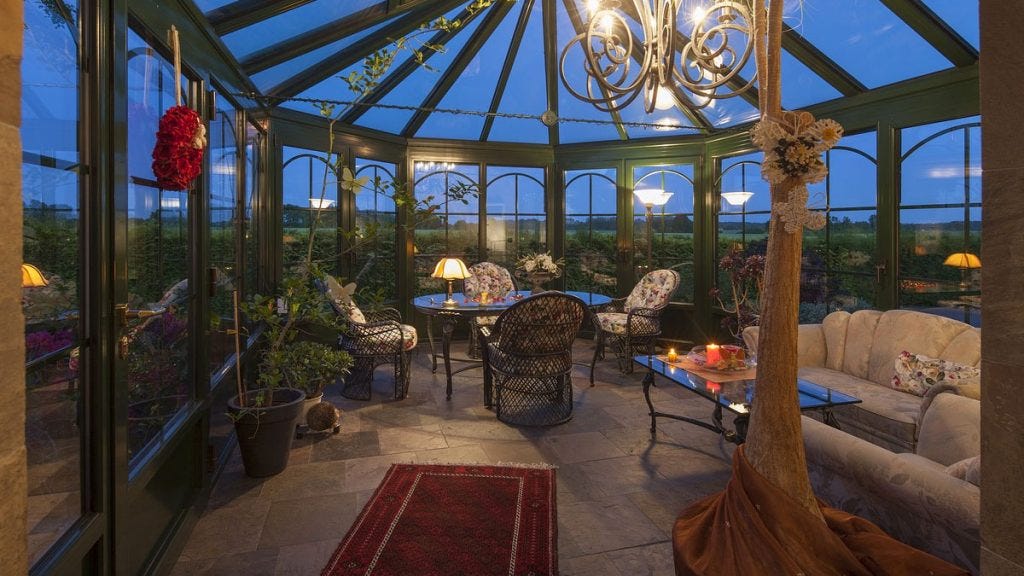 More and more of us are having conservatories added to our homes as they are a fantastic way of bridging that gap between home and garden.
Traditionally, conservatories have been used in summer months. However, with the improvements in home heating efficiency and technology, conservatories are rooms that can now be used all year round.
In this article, we'll look at a few of the best ways to heat your conservatory during the colder months.
Types of conservatory heating
There are three main heating options available for you to keep your conservatory warm. Which one you choose may depend on your property and individual lifestyle requirements.
Central heating
The most common type of heating system in the UK and a fantastic way to keep your conservatory warm.
If you already have central heating in your home and are planning to add a conservatory, then ensuring this new structure is served by copper pipes for your radiators is probably a sensible decision.
If you are considering adding central heating to an existing conservatory then it's a good idea to get a professional round to discuss costs and implications.
Central heating in a conservatory is always an excellent choice if budget and logistics allow.
Electric heating
If you don't have central heating in your home or the expense of adding it into your conservatory is simply too high, then adding electric heating is certainly worth considering.
Modern electric radiators are very efficient and don't require pipework to be laid, which can be disruptive for an existing conservatory. Electric rads simply need to be connected up to the mains electrical supply and can get up and running very quickly.
Electric radiators do need installing by a qualified electrician, so bear this in mind when talking to professionals.
Dual fuel
If you've got room for a heated towel rail in your conservatory (many people like to use them as utility or laundry rooms) then you might want to think about a dual fuel heating option.
Dual fuel towel rails are able to be connected up to the central heating system and to the electrical supply, using either form of energy as necessary.
Ascenario where this would be useful in your conservatory is in summer when it might be too hot for central heating but you could do with the convenience of a warm towel rail, form towels, laundry or swimwear. You can switch the rail on at the mains without the need to switch on your full heating system.
Horizontal radiators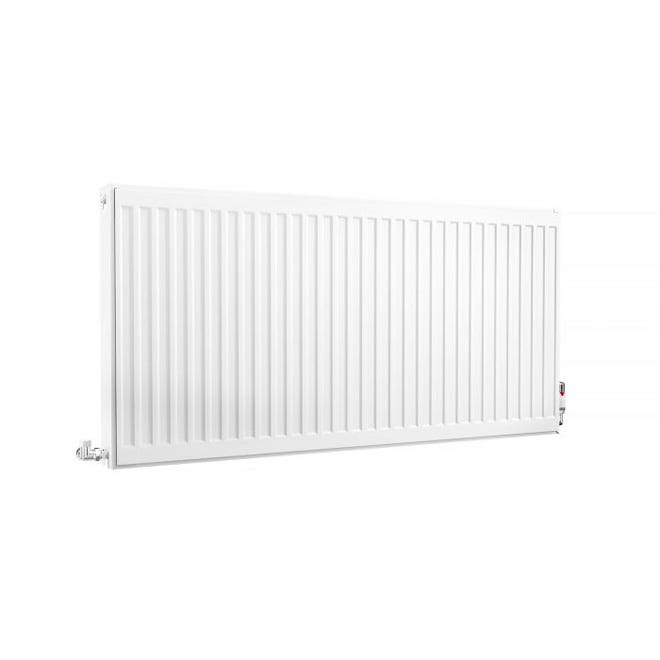 If you have central heating in your conservatory then the most popular rad for conservatories is the horizontal radiator.
While vertical radiators are fantastic for tight spaces indoors, horizontal rads work really well in conservatories from a practical point of view. A wide radiator can sit nicely below the eyeline and won't block the view out into your garden, probably one of the main reasons for having your conservatory!
The heat outputs from a horizontal radiator will be more than enough too comfortably heat your conservatory without taking up too much vertical space.
Flat panel radiators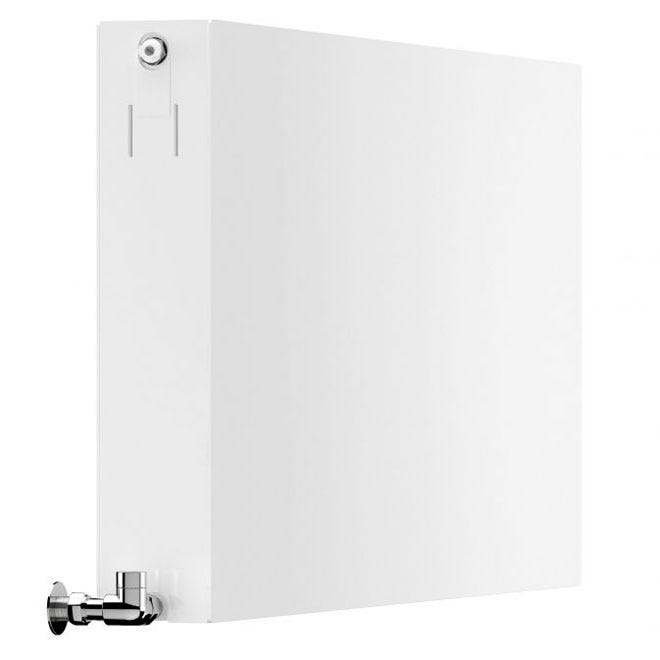 Horizontal flat panel radiators are a very popular choice because their design allows them to blend in with a general conservatory aesthetic and they can quitely get on with the important job of heating the room.
The fact they they don't stick out very far into the room (the 'projection' measurement) is also a plus point they have in their favour when it comes to considering flat panels for conservatories.
Classic column radiators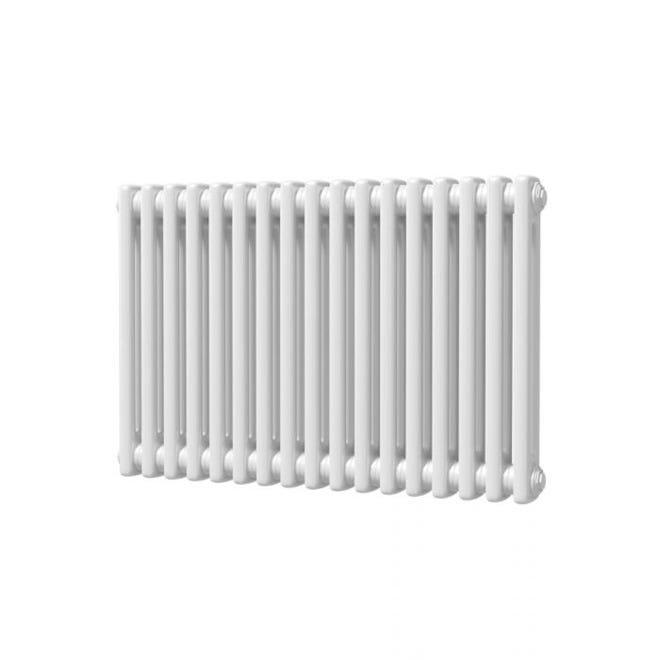 If you are looking for something stylish that raises the elegance of your conservatory decor, then a white classic column radiator could be the perfect fit.
With the ability to kick out a large amount of heat, the sleek styling of a column radiator complements the glass of the conservatory nicely. Furniture that is typically chosen for conservatories also tends to work perfectly with the classiness of a column rad.
Definitely a style worth considering.
View All Conservatory Radiators
General conservatory heating tips
In addition to your radiators or heating system, there are a few other things you can do to keep your conservatory warm throughout the year.
Hang thick curtains for winter and blinds for summer
Keep curtains open during sunny winter days
Use a draft excluder around the door
Put thick carpet or rugs on the floor
Consider underfloor heating
Check your windows and doors fit properly
RELATED ARTICLES
• How to install a radiator in a conservatory
• What heating system is best for a new home?