Once upon a time, cast iron radiators were found in every home. They were as much a part of everyday life as the mangle and the carpet sweeper.
But like the mangle and the carpet sweeper, they were soon superseded by modern, electric appliances and were suddenly seen as old hat.
It was no longer fashionable to have one of these traditional radiators in one's home and over time, they were abandoned – nothing more than a relic of a bygone era.
On trend radiators
However, recent times have seen another change in attitudes. Classic is cool. Vintage is chic.
You could say old is the new "new". And as a result of this retro revival, they have become all the rage again. And rightly so.
These beautiful creations should never have been consigned to history so soon. They don't belong in the same category as the mangle and carpet sweeper. Unlike those contraptions, the cast iron radiator stands the test of time and is just as practical today as it was all those years ago.
They can still be used with modern central heating systems and are just as capable of providing warmth to a room or an entire home as they were back in "the good old days". They're even available in electric versions for those without gas central heating.
Victorian cast iron radiators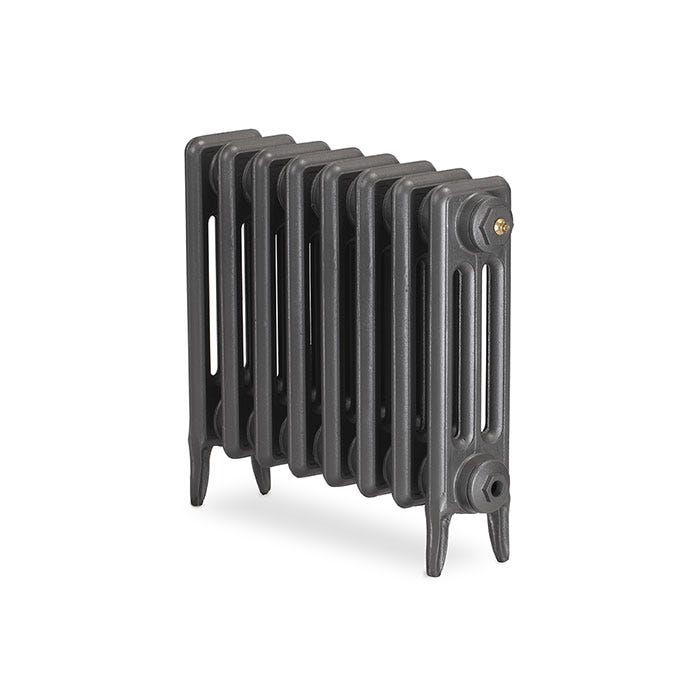 These elegant Victorian designs are becoming a must-have item for those who like to give their home a period feel, but are also gaining popularity in modern homes as well.
With their glorious, old-style metallic finishes, these radiators are being found in more and more homes, from living rooms to kitchens and bedrooms.
And even with something with such a classic, traditional look, you can add your own personal touch by choosing a unique finish or colour. Keep it traditional with a metallic finish in gold, pewter, copper or anthracite, or add a modern twist to a classic by selecting your own custom colour.
Cast iron is back and this time, it's here to stay!
View Victorian Cast Iron Radiators
Neo Geogian cast iron radiators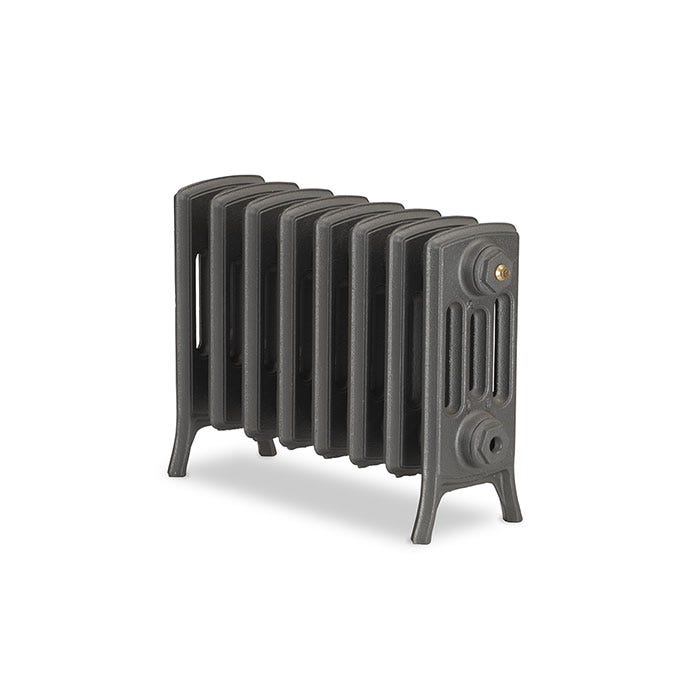 A very popular choice for customers looking for a bespoke design and premium performance, the range of Neo Georgian cast iron radiators we have in stock are some of the best cast iron radiators available at Trade Radiators.
If you've been looking for a classic design from your radiator but want a modern radiator that works well in any space, the Neo Georgian design is most definitely eye-catching and unique.
If you have a period property with high ceilings and original features, a Neo Georgian rad is going to be the perfect way to heat the room, maintaining the room's style without interruption.
View Neo Georgian Cast Iron Radiators
Ornate cast iron radiators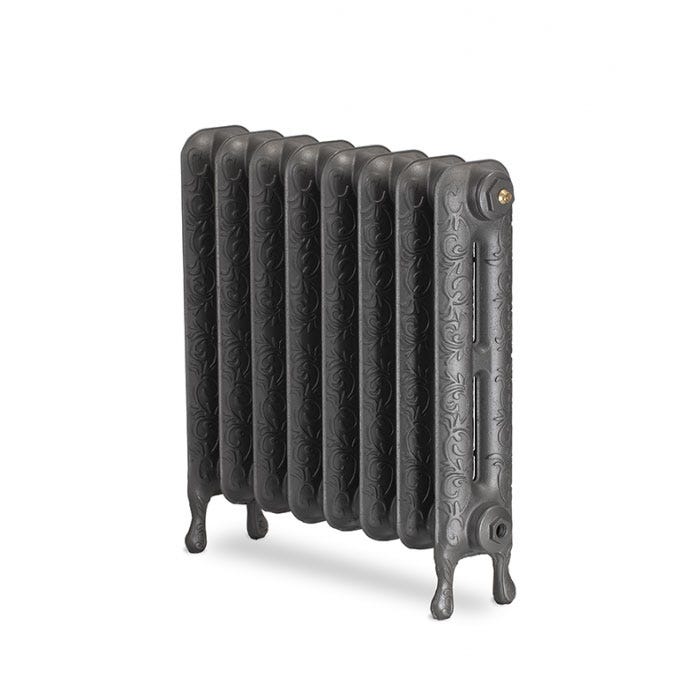 A very stylishly detailed cast iron radiator and a popular choice for both modern and traditional homes and buildings. Beautifully etched with a flowing scroll like design. An excellent choice when looking for a detailed design but with a more slender appearance.
If you want to give your commercial or home space a more traditional rustic edge or create a striking centrepiece, ornate cast iron radiators are a fantastic way to do it.
These rust-resistant radiators are available in a wide array of designs and finishes to suit your requirements. You can be truly imaginative with colour and style making these statement radiators a real feature
View Ornate Cast Iron Radiators
View All Cast Iron Radiators
RELATED ARTICLES
• The top 5 cast iron radiators
• How to maintain cast iron radiators