Up until fairly recently, it used to be the case that you could have any colour of radiator you wanted....as long as it was white.
Radiators used to be considered as simply a means of providing heat into your homes. They weren't designed to be stylish or eye-catching, more as a functional necessity which you could either accept or try and hide behind a radiator cover.
Thankfully that is now no longer the case as rad manufacturers have introduced a wide range of colours as people seek to make their radiators a more integral part of their interior design plans.
Below we display some of the most popular radiator colours so you can decide what would look best in your home.
---
Anthracite - contemporary radiator colour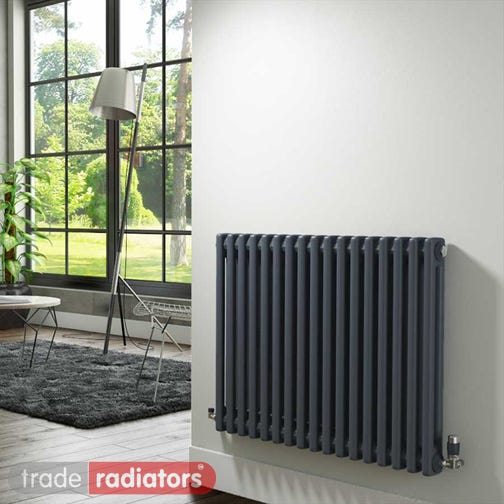 Anthracite may not be an immediate colour that springs to mind when you're thinking of choosing a radiator colour. However, it's one of those colours that becomes very attractive once you are presented with the option.
More charcoal than black, anthracite also contains some hints of silver, giving it a very attractive sparkle in certain lights.
If you have modern and contemporary tastes then installing anthracite radiators in your home could suit you perfectly.
More and more people are turning away from the the traditional white radiator and anthracite is quickly climbing up the radiator colour popularity charts.
---
Chrome - a high class radiator colour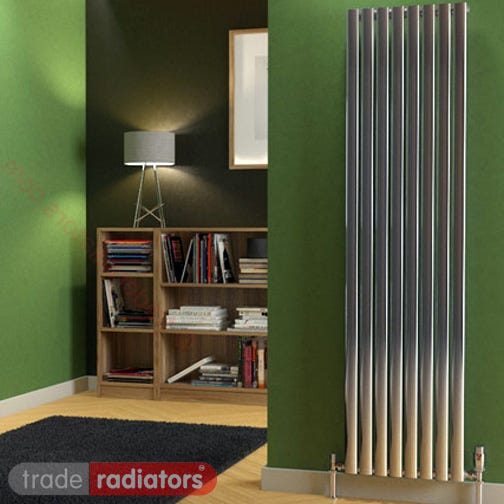 With the increasing desirability of recreating luxury, hotel-style bathrooms, many homeowners are most familiar with the concept of chrome heated towel rails.
However, many people are not aware that they don't have to restrict themselves to heated towel rails in bathrooms and can introduce chrome-plated radiators into the rest of their homes.
A nicely-placed chrome radiator can be a thing of beauty and will often become a focal point of any room it's installed in.
Giving off a bold and slightly industrial feel, chrome radiators are often popular to those with minimalist tastes who want to add an extra tone to their black and white rooms.
They are also great at tying a room together if matched with other metallic fixtures like light switches, plug sockets, ovens, taps and light fittings.
---
Black - a sleek and versatile radiator colour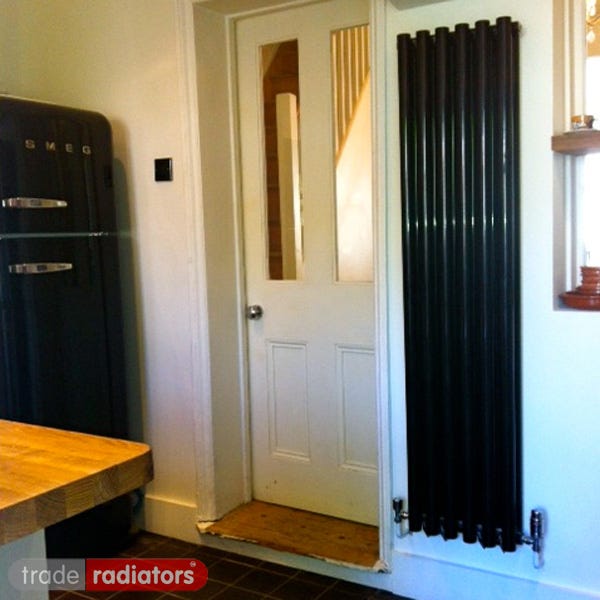 If you don't want to spend too much time on choosing a radiator colour, but you know you want something different from white, then black is the colour to go for.
No matter what type of property you have, nor what your interior design tastes are like, a black radiator is going to look good whatever.
A black rad will look sleek and stylish in a modern, uncluttered living room, but it will also slot in beautifully at the other end of the scale in something like a farmhouse family kitchen.
As well as suiting a great variety of settings, black is a very forgiving colour and won't show any knocks or dents that inevitably get accumulated over the years as much as white rads, so you know they will look great well into the future.
---
White - a classic radiator colour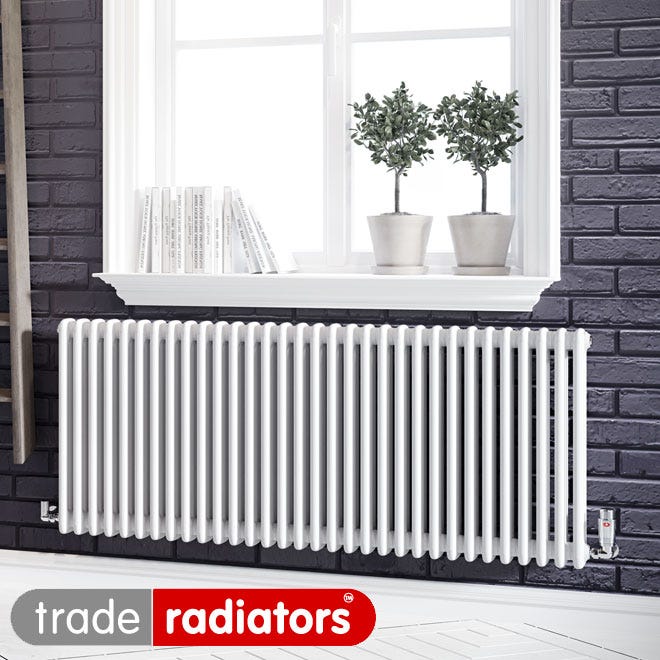 Some of us are traditionalists when it comes to central heating. Many want to forget all the modern trends and fashions and stick to the belief that, as all Ferraris should be red, all radiators should be white.
And there's absolutely nothing wrong with that, which is why we haven't forgotten our roots and still offer a huge range of radiators in white.
White radiators go with everything and choosing to have them in your home is a safe choice, unlikely to be a decision you regret further down the line.
Just because you like a white radiator, however, doesn't mean you have to face accusations of being unadventurous.
Modern design advancements means there is a massive variety of white radiators to choose from that steer well clear of old school rectangular convector rads that were popular in the 70s and 80s.* The choice is yours!
*Don't worry, we still stock these type of rads
---
Bespoke - Your choice of radiator colour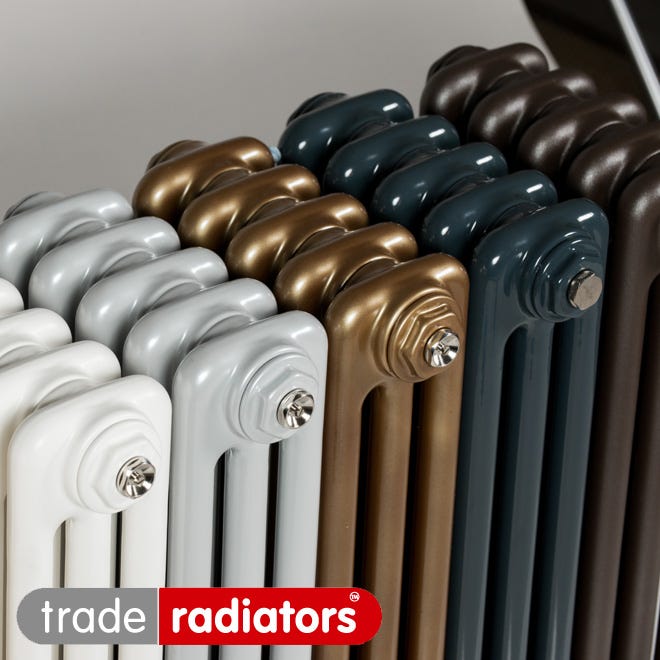 We fully understand that many of you will have your own unique ideas for the way you want the interiors of your homes to look. We realise that the radiator colours we have discussed so far may not meet your requirements.
For this reason we offer a bespoke colour service for many of our radiator ranges so that you can choose exactly what you need to get the colour scheme of your dreams.
We know this is particularly important for people with small businesses who require something different from the norm and need a radiator to match their particular brand.
Simply pick a colour of your choice, and let us know. There's a good chance we can provide a radiator in that colour. There is an additional charge for this service of course, but we know the important of getting it right first time so that you can feel satisfied with your customised radiator colour for years to come.
---
RELATED ARTICLES
• Our top 5 Trade Direct Anthracite Radiators
• Why white radiators always look stylish