Welcome to Trade Radiator's Complete Guide to Dual Fuel Heating.
We're here to be the only guide you'll ever need when it comes to all things dual fuel heating and dual fuel radiators. We wanted to create a place where our customers, or anyone who wants information on the topic, can come and get answers to all the burning questions on this specific type of radiator.
Throughout this guide, we'll be looking at everything you'd ever need to know when buying, installing, using, and maintaining dual fuel radiators in any room.
We'll also go through precisely what makes a radiator a dual fuel unit, how they're made, what styles and finishes these unique radiators come in, and pretty much all there is to know on the topic – all in one place
Whether dual fuel is an entirely new concept to you and you're interested in getting some of these handy radiators for your home, or you're keen to learn exactly how they work if you just found out you had one and haven't a clue what to do, you'll be able to learn about it here.
This guide will be broken down into three specific areas: what dual fuel heating is, how to buy dual fuel radiators, and advice on using dual fuel radiators.
Part 1 - What is Dual Fuel Heating
Understanding the Basics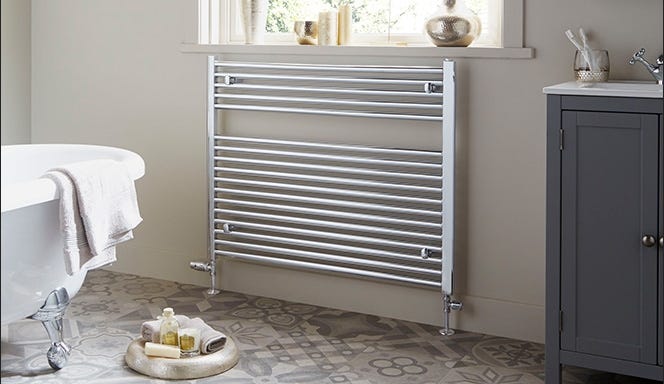 So you're interested in learning all there is to know about the wonderful world of dual fuel heating, but you don't know where to start. Truth be told, it's a concept which is simple to surmise, but can get incredibly confusing if you overthink or start asking questions no one can clearly answer (which we'll get to later in the guide).
If you're here just to get a simple answer and not read through this fantastic guide, here is all you need to know:
Dual fuel heating uses electricity.
Easy, right? Well, there's actually a lot more to it than that. We think it helps to get to grips with the basics and demystify some of the magic surrounding dual fuel heating.
Let's look at some of the most common questions customers ask us and what you should know before buying a dual fuel radiator
What is Dual Fuel Heating?
Dual fuel heating is when a radiator will have an electric element inside. This element can be used when your heating system is turned off, and you want to just have one radiator on.
The element will be controlled by you, either through a smart thermostat, central switch or from plugging the radiator into a nearby plug socket.
What does a Dual Fuel Radiator look like?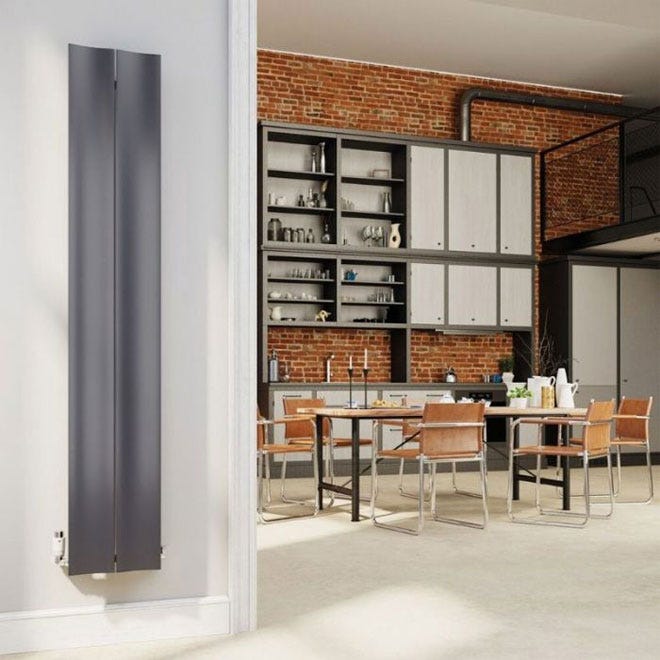 Imagine any kind of radiator or towel rail hanging proudly on a wall. Well, that's exactly what a dual fuel radiator looks like. There's no difference in what a dual fuel model looks like as the element is located inside the radiator.
You wouldn't even notice the difference unless you pick up on a small wire coming from the bottom of the radiator into a plug socket or wired connection on the wall.
How do I know if I have a Dual Fuel Heating System?
It is more typical for homes in the U.S to have complete dual fuel heating systems (due to how houses are constructed there), but more homes in the UK and Europe are moving towards dual fuel systems over gas or oil.
You'll know you have a dual fuel heating system if you have a heat pump installed alongside your boiler. It will look like a large box unit with a fan on the outside.
Homes and building would have these when trying to be energy efficient throughout, as dual fuel on the system level can allow for the heating to switch independently.
It is important to note though if you had a dual fuel system, it would mean all your radiators are sourcing hot water from one area, rather than the radiator acting independently.
How do I know if I have a Dual Fuel Radiator?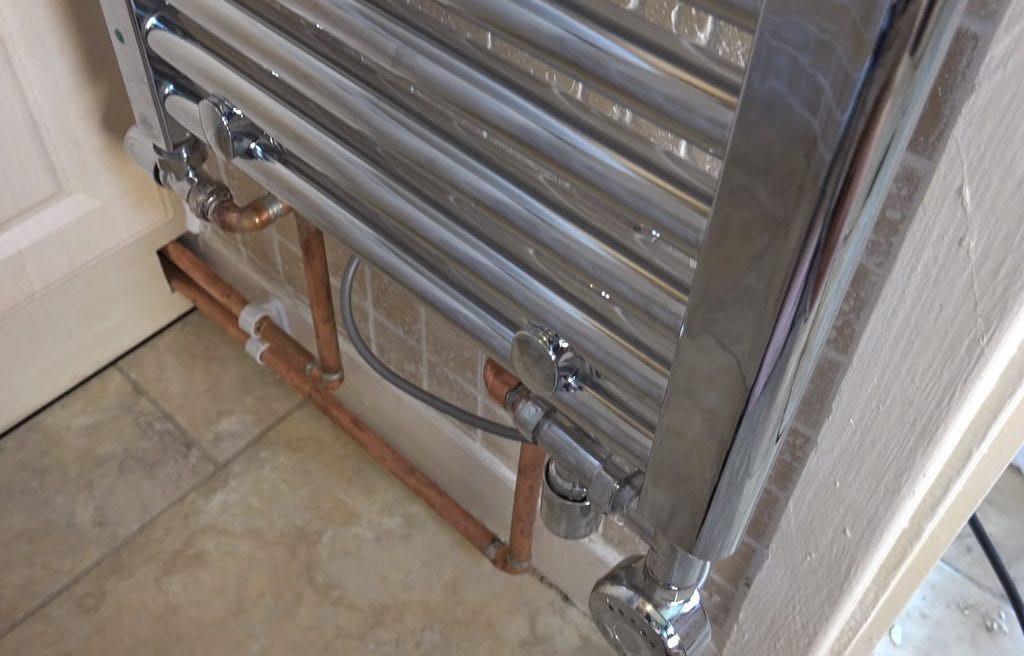 Some people might move into a home (or office) without knowing what type of radiators they have. If you were to have the heating on a lot just to heat a room or two, and only find out down the line you've had dual fuel radiators this whole time, you'd kick yourself.
If you want to know if your radiators are dual fuel, look at the entry valve at the bottom. This is usually on the right-hand side but will be whichever said the valve you use to control temperature is on. If there is a wire coming out of the entry and goes into the wall directly, or is a plug going into a socket, you'll have a dual fuel radiator.
How do I know if my Dual Fuel Radiator is Working?
Keep your traditional heating off so you know there's no hot water moving through the system. Turn on the radiator at the plug socket, or the switch you'll see nearby. If the radiator starts to get warm, and you know everything else is off, your dual fuel radiator is working.
If it isn't working, and you know the plug socket is fine, it will need to be looked at. It could be the case that it's simply the fuse in the plug needs changed, but it is best to get a professional in to check everything and make sure there are no internal radiator problems which warrant investigation.
Can any Radiator be a Dual Fuel Radiator?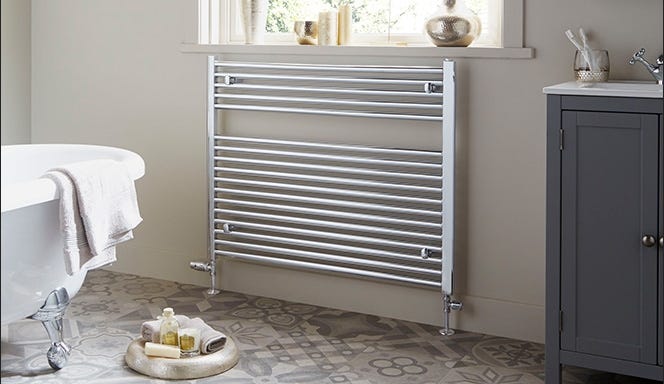 In theory, yes, any radiator can be a dual fuel radiator, but you should be careful when choosing whether you want to do adapt your radiators.
Ask yourself:
Is the price of conversion worth it?
Is it cheaper to buy a new dual fuel radiator?
Will my warranty/guarantee on the original product be affected?
Does the room need dual fuel heating?
There's a good bit of work involved when adapting existing radiators, and a lot of care needs to be taken to ensure the finished work is safe to use, so best to consider your options before rushing to get the job done.
How are Dual Fuel Radiators Made?
The basic process of creating dual fuel radiators involves taking a standard radiator and placing an element inside. This element is powered electrically through a T-pipe at the entry valve of the radiator. The T-pipe is a vital piece of kit as it's the adaptor which lets you flip from one heating source to the other.
Whenever you buy a dual fuel radiator, you are buying a radiator which has already been adapted for use out the gate.
Do Dual Fuel Radiators have Fluid Inside?
They'll have water passing through, as this is the water which travels through your heating system.
When you have the electric option on, you'll have to isolate the water in the radiator so that the element can heat everything without water passing on through, while allowing for some pressure to release.
If you're told that your radiator has thermostatic fluid inside, then you most likely have a fully electric radiator.
Do Dual Fuel Radiators use much Electricity?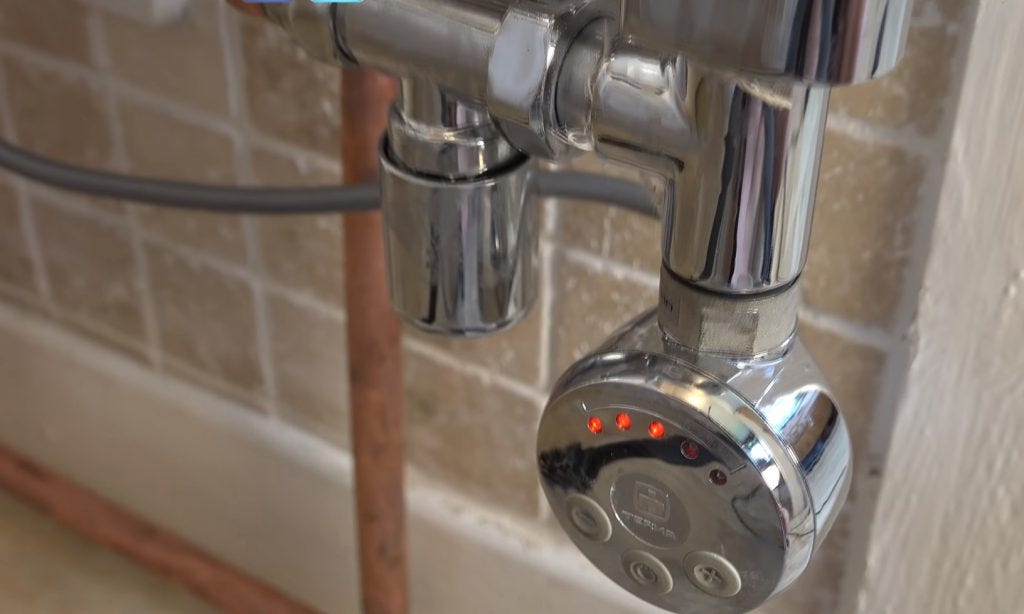 Dual fuel radiators need electricity for the internal element to get going. Now, the big question most people ask when looking at these radiators is "are they wasteful?" It all depends on how much energy you want to use and where you want to save energy.
Let's imagine you have a dual fuel radiator in your bedroom and you want to have a nice toasty bedroom to go to at night. Now, you could turn the heating on and get it heating up the whole house, or you could go from room to room and manually turn each valve off and hope that water will make its way to the bedroom without wasting energy getting there.
Alternatively, you could just flick the plug switch and let one small radiator get to work comfortably. If you were keen to figure out to the penny how much electricity would be used, a rough equation to use is as follows:
Radiator's kWh (kilowatts per hour) x your energy tariff
Let's say your radiator runs as 1kWh and your tariff is 15.60p; therefore, you'd be looking at:
1kWh x 15.60p = £0.156
You could weigh that cost up against what it costs to run your oil/gas for one hour, and you should find that dual fuel is usually cheaper.
Part 2 - Buying Guide
How to Know Which Dual Fuel Radiator You Need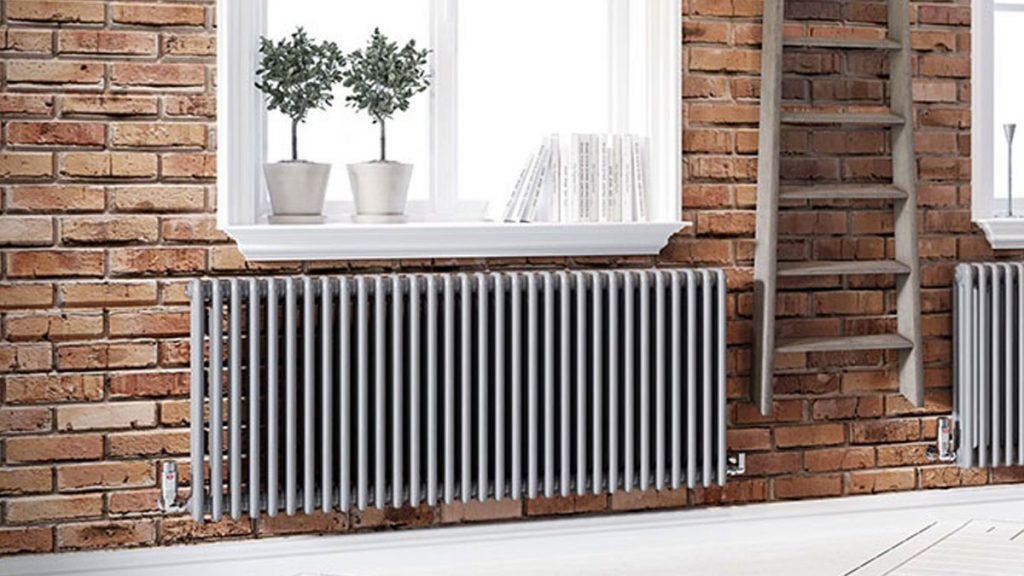 The easiest way to think about buying a dual fuel radiator is simply to think of it as a standard radiator which you'd want to use more often than others.
Some people will get themselves in a tizzy comparing products and wonder about things like whether a specific space requires dual fuel, or if the typical British weather means every room should have one. Truth be told, if you think every room needs one, then just stick with central heating to keep things simple.
When you do need a dual fuel radiator though, some of the key aspects to consider would include
While it seems like a lot to take in, finding the right dual fuel radiator for any room is easy, and it's what we are going to cover in this section of the guide.
It all starts with doing some math and understanding what size of element you need.
View All Our Heated Towel Rails
How to Know Which Size Dual Fuel Element You Need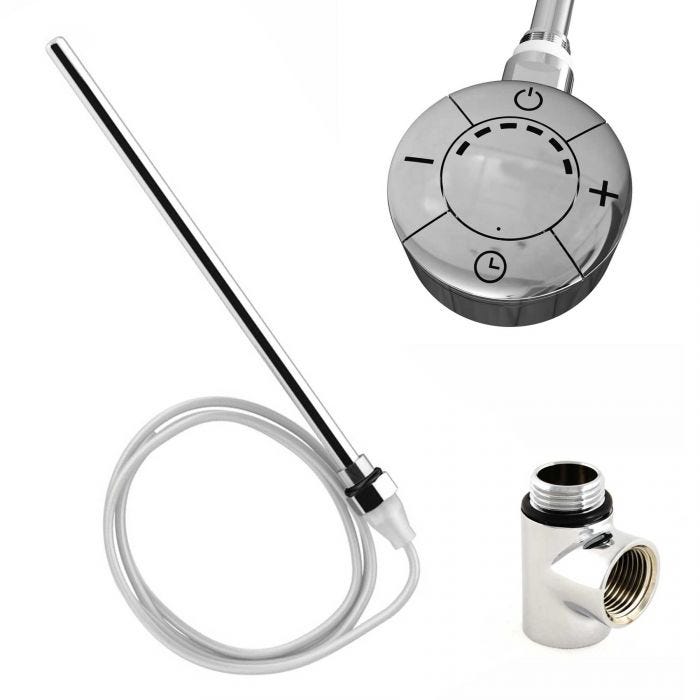 For those who already have a radiator and want to adapt it to be a dual fuel radiator, how do you make sure you buy the right bits, and what even needs considering for the job at hand?
You'll want to find an element which you know will match the typical BTU heat output of your radiator. It gets every so slightly complicated when you find out that electric radiators don't work off of BTU but wattage; although this is quite easy to workaround.
There are two ways of doing it:
Multiplying for W
If you know the BTU output of your radiator (if you don't, use this heating calculator) divide the BTU number by 3.41 to get the rough wattage, e.g.
1000 (BTU) / 3.41 = 293 W
1500 (BTU) / 3.41 = 440 W
Dividing for W
Alternatively, 1BTU/hr is equal to 0.293071 W, so you multiple your BTU by 0.293071 to get the same number, e.g.:
1000 (BTU) * 0.293071 = 293 W
1500 (BTU) * 0.293071 = 440 W
View All Our Electric Heating Elements
Dual Fuel Radiator Sizes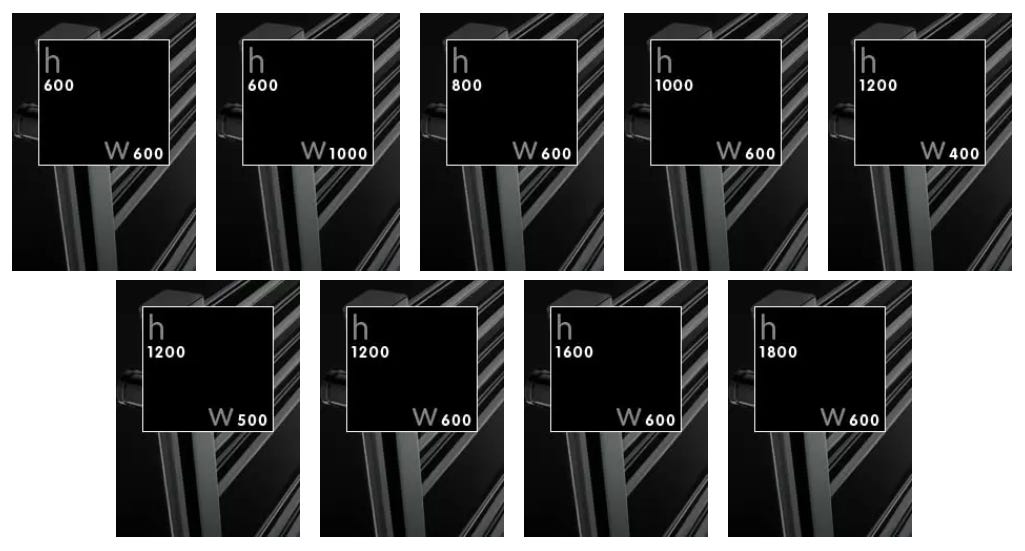 The size you're after will depend on whether you're buying a dual fuel radiator, or the element separately.
Radiators
You can pretty much neglect thinking about the size of the element inside of the radiator as it will never change.
Manufacturers will place elements in there which already match the BTU output when the radiator is using the central heating system, so you never have to worry about it.
Elements
Depending on the BTU/W requirements of your radiator, you'll find that fuel conversion kits and elements come in different sizes. These sizes vary from brand to brand, and there is no scale set in stone.
It is best to find elements which match the wattage you're looking for, and then compare that with the height of your radiator column from the entry, as that is where the element has to sit.
View All Our Heated Towel Rail Sizes
Should I just Buy an Electric Radiator?
An electric radiator or towel rail will work wonders if you're after an independent heater, but if you already have a central heating system and would be reliant on heating an area for most of the year, you're best to stick with a traditional or dual fuel option.
Choosing a Colour or Finish for Your Dual Fuel Radiator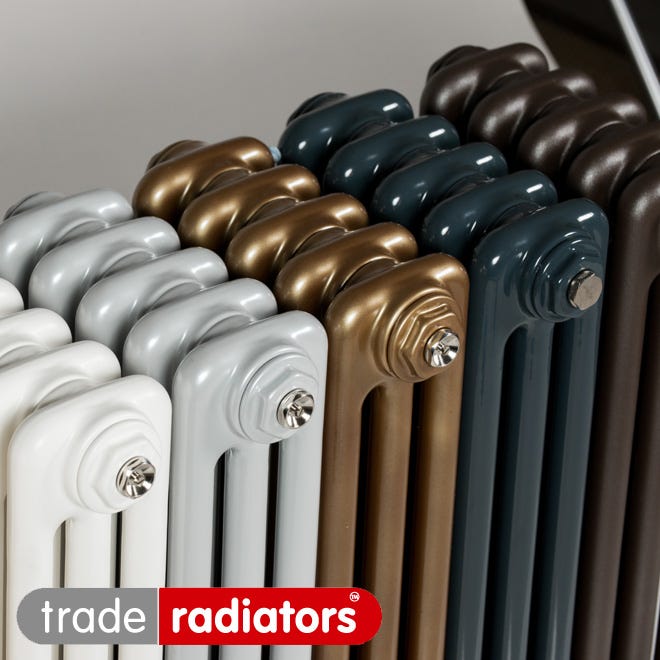 With your element nicely tucked away inside the radiator, you have the freedom to choose pretty much any colour or finish you like on a dual fuel radiator.
Some of the most popular colours we have at Trade Radiators include:
Anthracite
Black
Brass
Chrome
Copper
Nickel
Pewter
Satin
Silver
White
If there's a specific colour you want when buying a dual fuel radiator, shop for radiators by colour here. Trade Radiators even stocks products you can have a custom colour finish on, so if there's a finish you have your heart set on, there's a good chance we can paint a dual fuel radiator just how you want it.
It is important to remember that if you're buying a thermostatic element or Wi-Fi enabled thermostatic valve to pop on the end of the element that you can also choose a finish for it. Some of the most common would include:
Anthracite
Black
Chrome
Silver
White
If you're unsure which to choose, we recommend having a valve colour which will match the fittings and pipes on the radiator to help complement the look.
View All Our Heated Towel Rail Finishes
Dual Fuel Radiator Functionality
Getting kitted out with dual fuel radiators all over the home or office sounds exciting. Still, you'd be doing yourself a disservice if you didn't think about the functionality of the product and whether you really need this type of radiator.
It is important to consider:
The location of the radiator.
How often you'll need to use electric over the central heating.
How many other radiators are in the room.
What the ideal room temperature is.
If wiring up the radiator is convenient.
Remember that you want your dual fuel radiator to be practical and easy to use, rather than a hindrance or something you feel you have to go out your way to use. It's designed for
Dual Fuel Radiator Brands

There are some brands out there which make better dual fuel radiators, and you'll be happy to know you don't have too far to look as they're available here at Trade Radiators.
Some of the best brands for dual fuel products include:
Pisa
Lazzarini
Trade Direct
Pisa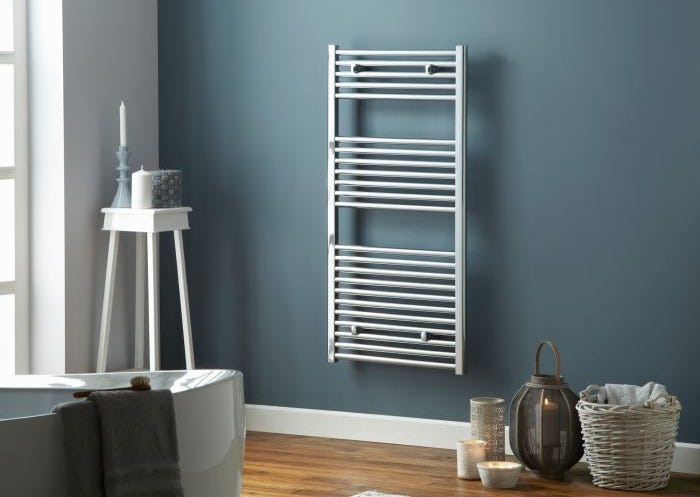 If you didn't know, Italy is one of the world's biggest radiator makers, and Pisa is one of the country's leading brands.
They primarily deal with towel rails which look sophisticated and ideal for any size bathroom. Obviously, with that part of the world not using much central heating, a dual fuel rail is ideal.
You can shop for Pisa dual fuel products here.
Lazzarini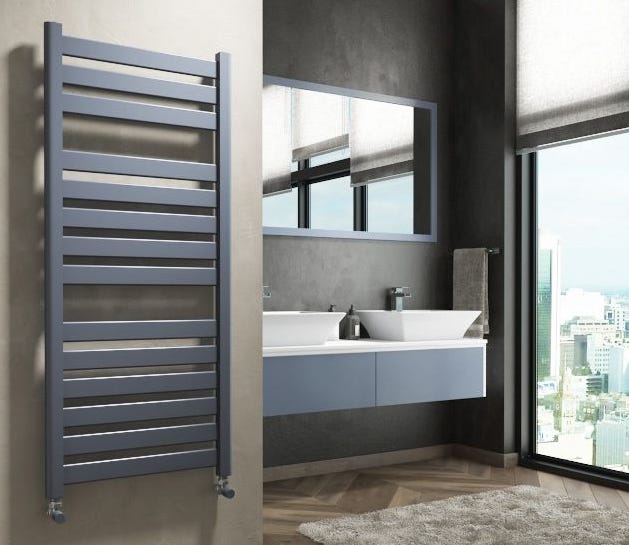 Another Italian brand we've stocked for a long-time, Lazzarini products are if you have what would be considered a contemporary space and would prefer the likes of a fancy anthracite rail.
You can shop for Lazzarini dual fuel products here.
Trade Direct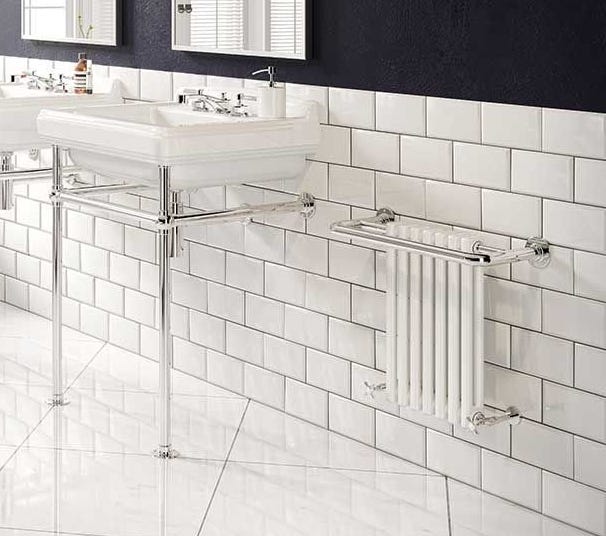 We noticed that customers in the UK didn't have much choice when it came to dual fuel radiators, so decided why not just make a brand? That's what Trade Direct is here for.
The Trade Direct range is the most comprehensive selection of dual fuel rails and radiators you'll find from a UK brand. The team is particularly proud of products like the Saturn Offset.
You can shop for Trade Direct dual fuel products here.
View All Our Heated Towel Rail Brands
Tools & Dual Fuel Radiator Accessories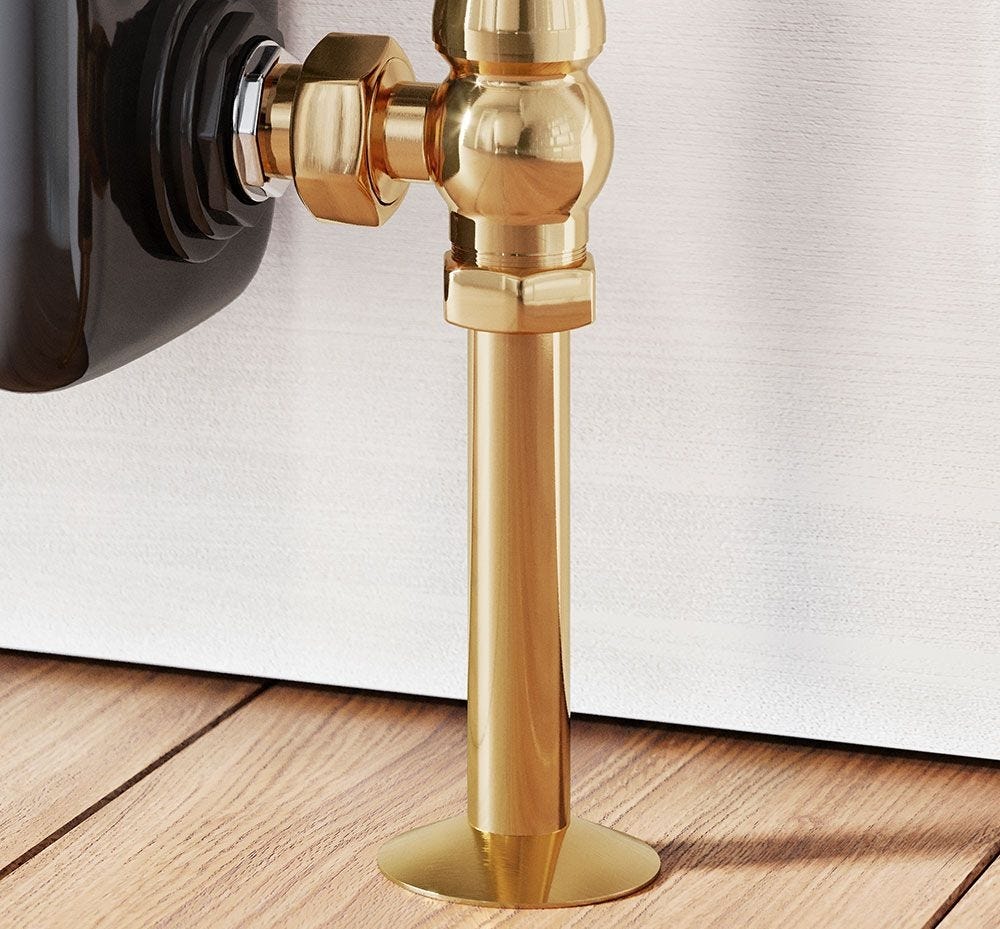 While dual fuel radiators provide versatility for the user, there are still a few ways to make the installation of a new radiator even better. With the right accessories, you can make the most of the look you're going for.
Dual fuel radiator accessories you will want to consider include:
Smart Heating Controls
Air Vents
Pipe sleeves
Smart heating controls give you fantastic versatility and ability to control heating all over the home with the tap of a finger.
Air vents are the kind of accessory you kick yourself for not having before. Instead of scrambling around for a radiator key every few months to get trapped air out, a dedicated vent does the job with self-regulation helping the radiator tick along.
Pipe sleeves are just one of those finishing touches which help make the installation look as classy as possible, especially if your existing pipes have seen a better day.
When buying a new radiator, it helps to get your installation looking just the way you want it, so take a look at all our radiator accessories here.
View All Our Heating Accessories
Buying Dual Fuel Radiators with Trade Radiators
Don't make buying a dual fuel radiator a difficult process. Trade Radiators is here to get you the ideal radiator at the ideal price.
Trade Radiators is the UK's leading online store for anything and everything radiator related, and our dual fuel products are no exception. Every customer can be assured they'll benefit from:
Free & Fast Delivery
Finance Options Available
Top-Rated Customer Service
Competitive Prices
When buying dual fuel radiators, the team aims to get it delivered as quickly as possible. Most products ship within a day or two, with an extra day in cases where we have to take a standard radiator and adapt it. When ordering, you'll be emailed with the exact delivery date and tracking info.
If you need help finding the ideal dual fuel radiator or don't know where to start with choosing the right radiator, the Trade Radiators customer team is here to help.
Visit our contact page, or click the small chat icon on the corner of the page to chat directly with the team.
Part 3 - Advice & How-to Guides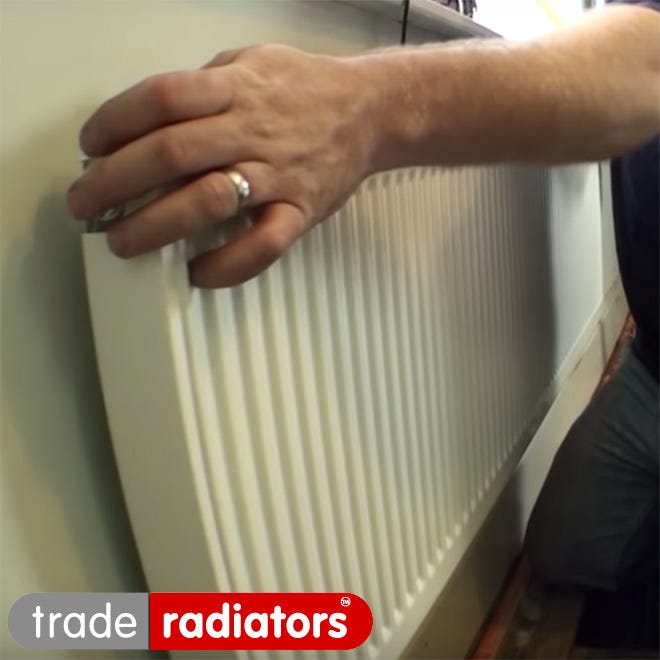 As convenient as they are, dual fuel radiators can sometimes be slightly confusing to use if you've no previous experience.
Thankfully, Trade Radiators knows there is no such thing as a stupid question. This section of the guide is dedicated to all those questions you may be embarrassed to ask, with practical advice on how to work and take care of dual fuel radiators.
We'll be looking at topics which include:
How to fit a dual fuel radiator
How to change a dual fuel radiator
How to use a dual fuel radiator
When to do when a dual fuel radiator leaks
The biggest mistake dual fuel users make
Common dual fuel problems
If you've already had a quick look through and we haven't been able to answer your question clearly, it might be worth visiting our blog's DIY & Troubleshooting section.
It's where you'll find handy articles on dual fuel radiators, as well as some fantastic videos that look at how to install and maintain the element.
How to Fit a Dual Fuel Radiator
Dual fuel radiators are fitted just like a standard radiator. You need to pipe them up and hang them on the wall.
The only difference is that you'll need a plug socket or wired connection near the entry valve. This video explains the process in detail:
A few essential tips to take into account when fitting a dual fuel radiator for the first time:
Don't have the radiator in contact with the floor or wall.
Try not to have the socket above the radiator.
Try not to install near curtains.
If the radiator needs to have a cable to reach a socket, make sure the cable isn't wrapped around the radiator or hanging loose.
How to Change a Dual Fuel Radiator
Dual fuel radiators are taken off the wall and changed just like a standard radiator.
The only difference would be ensuring the radiator is unplugged (if it uses a plug) or that the wired connection is turned off at the fuse box before being removed.
How to Use a Dual Fuel Radiator
A quick flick of the wrist is all it takes to change the heating source when using a dual fuel radiator. At the entry of the radiator will be where the T-Pipe sits. A T-Pipe helps split the valve entry so that both water and the wire connecting to the element can enter the radiator.
You use the radiator by selecting one side of the valve and using that as your heat source. You can't have both on at the same time and always double-check when turning the electric on at the plug or switch that you have the valve turned the correct way.
What to do when a Dual Fuel Radiator Leaks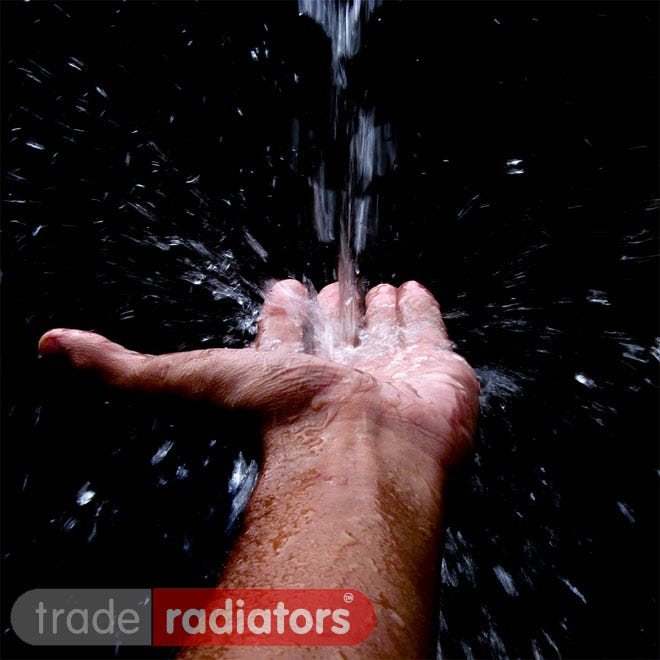 It's rare to have a dual fuel radiator leak, but it can happen. There are usually two reasons why this occurs:
Your valves are closed too tight.
There's a problem with the radiator.
In most cases, it will be the former, as people often forget that radiators need to relieve pressure. When some people turn on the electric element, they completely close over the valve. Think of it like boiling a kettle when there's too much water and some spills out, which is what is happening here.
If you find that the radiator is leaking regardless of what heating type you use, especially if its leaking while turned off, get a professional to check it out and keep the heating off.
The Biggest Mistake Dual Fuel Users Make
You'd be surprised just how often people make the most common mistake when using dual fuel radiators.
The radiator will have a switch on the valve which turns one way for central heating, and the opposite for electric.
Remember that the purpose of having an adapted radiator is that it will heat just one radiator, so you always need to make sure that you isolate your dual fuel radiator from the rest of the system. That means you need to close it off and leave just a little space open in the bleed/ return valve to prevent pressure build-up.
If you don't, the element will heat water in the radiator, and that water will go on its merry way through the rest of your system, wasting energy and electricity in the process.
Common Dual Fuel Problems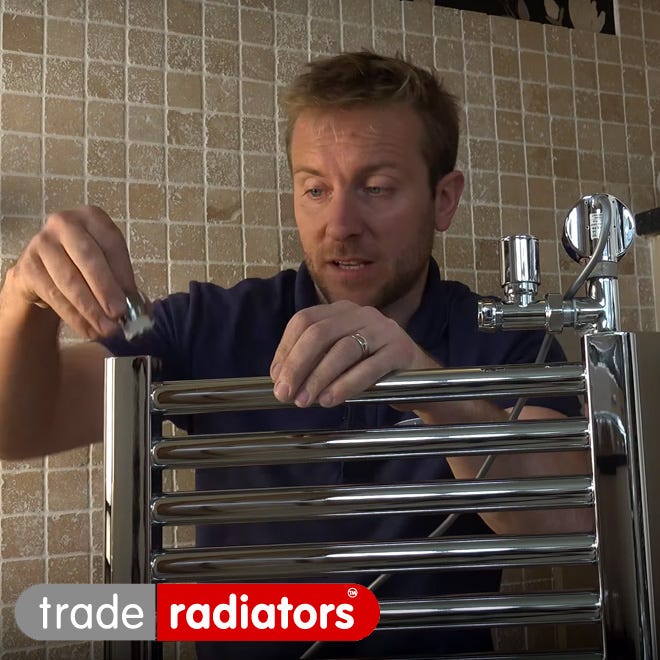 Dual fuel radiators with problems can leave you feeling like you're trying to solve a Rubik's cube at points if you don't know what is going on.
The most common dual fuel problem you're likely to encounter include:
Electric heating not turning on
The radiator isn't hot to the touch
The radiator is scorching hot to the touch
The radiator is cold when central heating is on
Here are some of the solutions you'll want to employ:
| | |
| --- | --- |
| Problem | Solution |
| Electric heating not turning on after plugging in. | Check radiator valve is set to electric and not central heating. |
| The radiator isn't hot to the touch. | Check thermostat level and make sure the valve is open. |
| The radiator is scorching hot to the touch when electric is on and making noise. | Check you haven't completely closed the bleed valve as you may have pressure building up. |
| The radiator is cold when central heating is on. | Check you haven't still got the radiator set to electric. |
Again, these are common problems, and if you're unsure why a dual fuel radiator is not working, we recommend getting in touch with a tradesperson for help.
Get Dual Fuel Radiator Advice & Order Online with Trade Radiators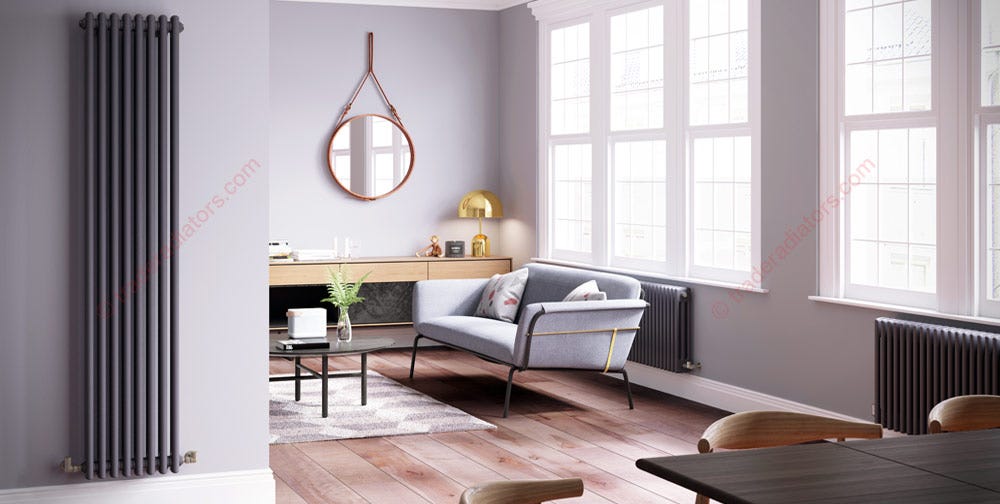 Well, that's pretty much everything you'd ever need to know about dual fuel radiators covered.
We hope you found this guide to have all the essential information you need, and that it helps you whether you're buying a dual fuel radiator for the first time or trying to troubleshoot a heating problem at home.
If you still need help with buying a dual fuel radiator, the Trade Radiators team is here to help. Get in touch with us via our contact page, let us know what kind of radiator you need, and we'll match you with suitable products.
We also recommend reading some of these additional dual fuel posts from our blog:
Our full range of dual fuel radiators and electric heating solutions is available at TradeRadiators.com.