White convector radiators are the most common type of radiator that you can get. However, that doesn't mean they have to be boring and lacking in inspiration.
We have a great range of convector radiators to choose from that straddle the line between functional and stylish beautifully, resulting in economic and efficient heat emitters for fantastic prices.
In this article, we'll be showing off the following convector heaters:
K-Rad Convector Radiators
Stelrad Convector Radiators
Quinn Convector Radiators
Apollo Convector Radiators
Ultraheat Curved Convector Radiators
---
K-RAD CONVECTOR RADIATORS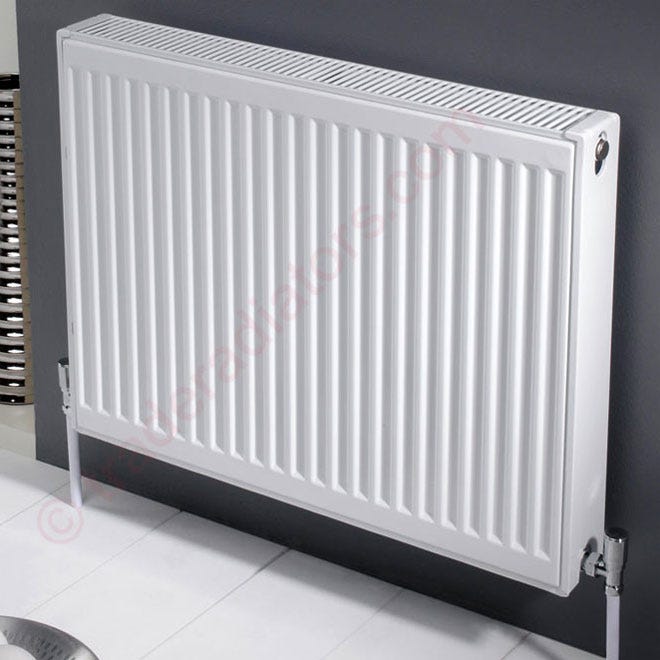 The K-Rad range of compact convector rads by Kartell is our most affordable set of convector heaters and are a great way to re-radiator your entire home.
Built from high quality mild steel and to the best manufacturing standards, these rads come with a top grill and side panels to give it that classic compact look.
We have a massive range of sizes available with these particular convector rads so you're sure to find the perfect size for your room.
---
STELRAD CONVECTOR RADIATORS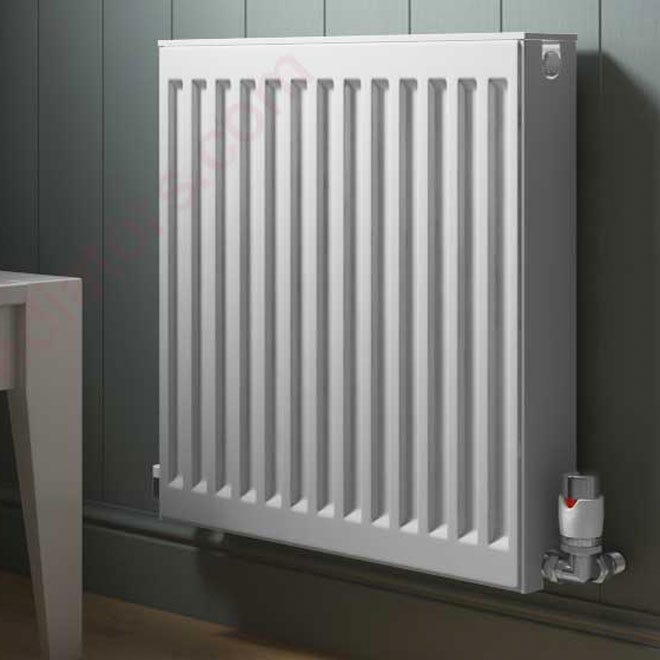 As you undoubtedly already know, Stelrad is one of the UK's most popular convector radiator manufacturers, with a huge percentage of homes across the country having at least one of these installed.
With a choice of traditionally styled or flat panel finishes, you have a great variety of choices to choose from, ensuring that you're getting exactly what you want for an excellent price.
With over 80 years of experience in the heating industry, you can be certain a radiator from Stelrad has all the efficiency and stylish finesse you'd expect from a company that's been in the business that long.
---
QUINN CONVECTOR RADIATORS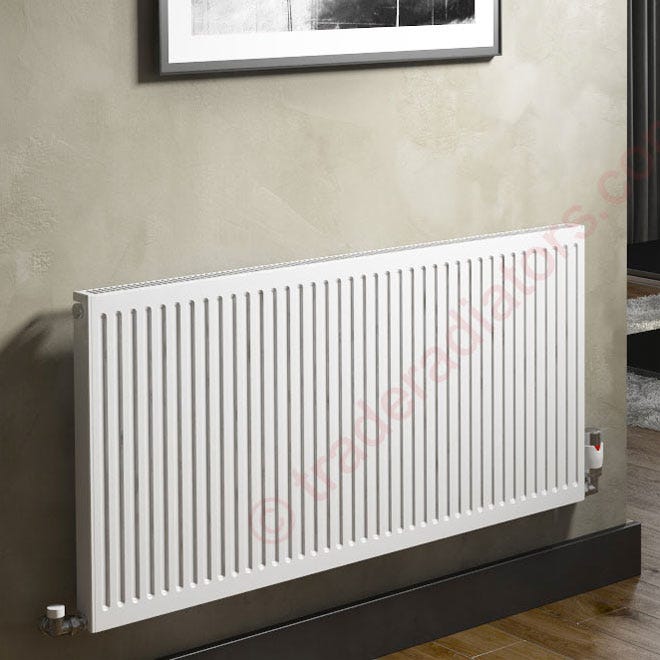 Quinn Radiators are one of Britain's finest radiator manufacturers and they have specialised in producing radiators that provide massive heat outputs in the most efficient manner possible.
Quinn have managed to be the kings of efficiency in the unique way they manufacture their rads, which helps to reduce the time the boiler needs to be on and speeds up heat transfer.
Not only do we offer a very large amount of size choices, we also provide the choice of single or double panels and single or double convector fins. This means that you'll get the exact size and heat output to warm any living space to perfection.
---
APOLLO CONVECTOR RADIATORS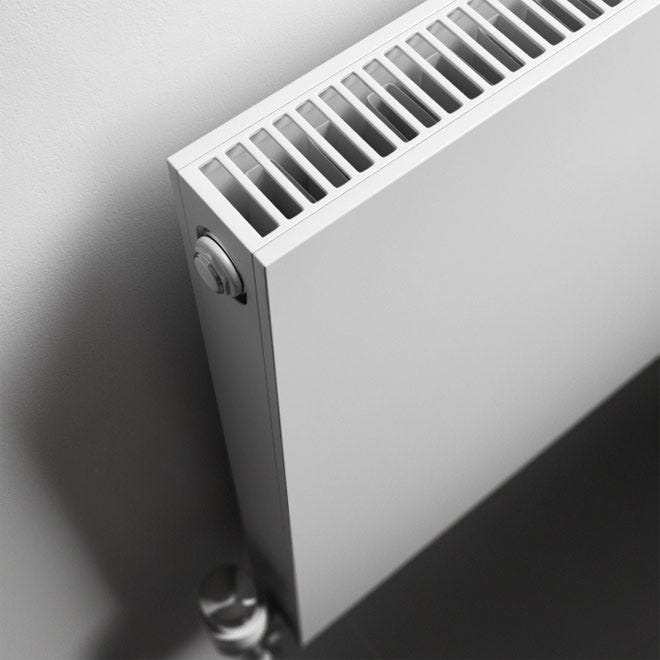 Probably the most stylish and sophisticated convector radiators you can get, our Italian-designed Apollo Flat Panel Radiators are manufactured to the highest standards.
Combing minimalist elegance with massive heat outputs, our Apollo convector rads look great in any room they are installed in.
Whether you're looking to add some modern elegance into a lounge or want to include a tall, vertical radiator onto a wall in an open kitchen-diner, an Apollo radiator could be the heat emitter that you've been looking for.
---
ULTRAHEAT CURVED CONVECTOR RADIATORS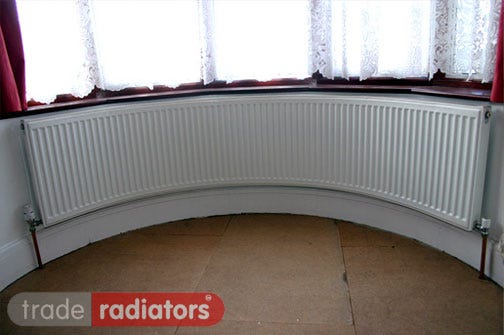 There aren't many companies that are still producing curved bay window convector radiators, but we are proud to say that we are one of them!
The area underneath a bay window is notoriously cold and, in many homes, is an area of wasted space.
However, with our tailor made service where we progressively bend a radiator to a template, we can help you make the most of that space and create a curved radiator to your exact specifications.
---
RELATED ARTICLES
• What's the difference between radiant & convected heat?
• What's the difference between single & double panel radiators?
• What's the difference between compact, round top & seam top radiators?