Heating an outdoor shed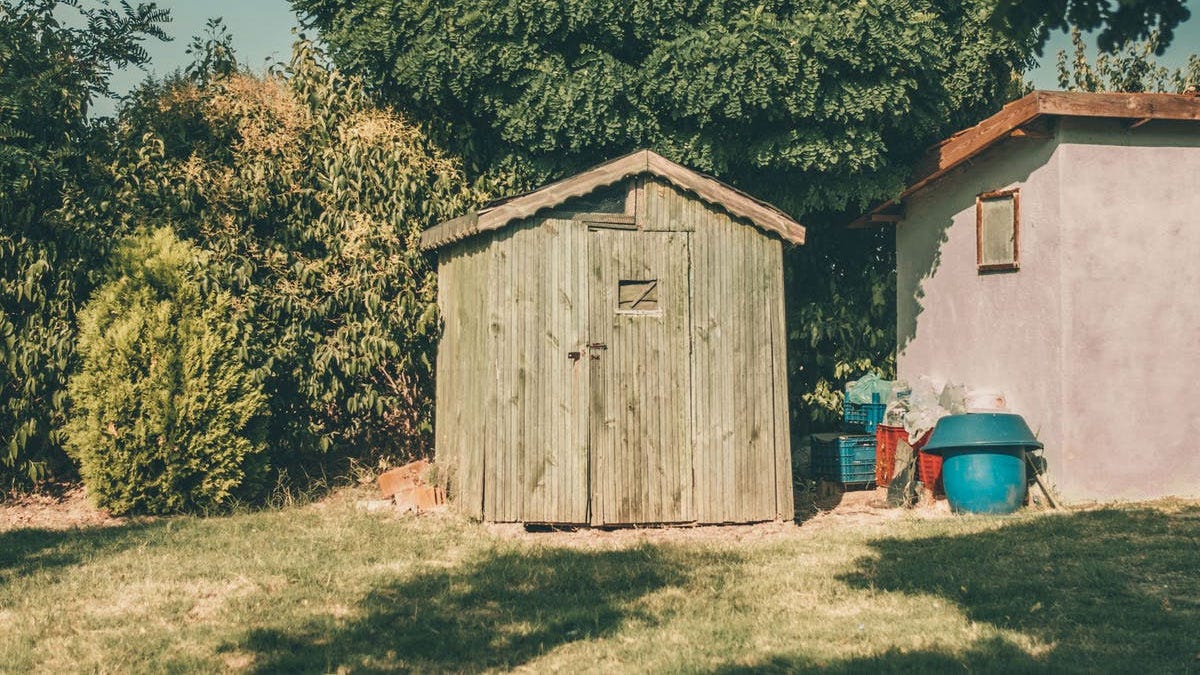 With more and more people basing themselves at home, transforming the garden shed into a more usable space has become increasingly popular. Traditionally a great place to store garden-related items, like lawnmowers, tools, outdoor furniture or bikes, more and more people are converting them into hobby rooms, offices or gyms.
However, the main issue with using a shed for anything other than storage is the fact that they can get very cold, especially in the winter months. To really maximise the extra space that your shed can provide, it's important to think about how you intend to heat it. In this article we'll look at a few ways to can get warmth into your shed and create a space that is truly usable all year round.
Electric radiators
We'e going to assume that you have electricity in your shed as this is a vital peace of the puzzle to keeping your shed warm. If you are going to be using it as an office, for hobbies or a a gym then you are going to need some power sources, so this would be the first thing that you need to get sorted.
If you've got electricity installed all ready then the easiest way to heat up your shed is by having an electric radiator installed. Electric radiators do not need to be connected to your conventional hot water central heating system and are mainly just required being plugged in and ready to go.
At Trade Radiators we have a fantastic range of electric radiators that will be suitable for your shed.
Electric Cast Iron Radiators
Many people think that cast iron radiators are only suitable for gas-powered boilers and central heating systems, but the high quality electric versions of these radiators show that this is completely untrue. We are seeing an increasing number of people opting for electric cast iron radiators for their sheds due to their stylish design and ease of installation.
Many of our electric cast iron radiators are freestanding so do not need to be attached to a wall, increasing their flexibility for spaces like a shed. These radiators have their own filling inside and can be used on a standard 13amp plug socket or hooked up to your electric system by a qualified electrician.
We offer varying sizes and finishes as well, allowing you to really get the perfect electric cast iron rad for your shed. Some of the colour finishes we offer are bronze, gold, copper and anthracite. Alternatively, we can colour match to any standard Farrow and Ball shade, enabling you to really specify what you want.
See all electric cast iron radiators >>
Electric Infrared Radiators
Electric infrared rads are a really innovative type of radiator design, emitting heat in an entirely different way to standard electric radiators, making them a great way of heating up your garden shed.
At the risk of getting technical, electric infrared radiators use electricity to vibrate the surrounding molecules, which release energy in the form of heat. These heat molecules push out into the room and heat everything in front of it directly, rather than relying on a small degree of thermal radiation to convect heat around the room, like conventional radiators do. Infrared heating is an efficient and effective way of bringing warmth to any space.
We have some lovely glass infrared electric radiators that are easy to install and almost hide in plain sight - many people won't even realise that it's actually a radiator. These popular panel radiators will go well in any home, outdoor space or shed, and will create a contemporary look in the area they are placed in.
See all Electric Infrared Radiator >>
Electric Vertical Radiators
If you have a small shed that needs heating, then it might be the case that you're struggling to have enough horizontal wall space to accommodate an adequately-sized radiator that is capable of heating the room. If that's the case then you should make the most of upward space and install an electric vertical radiator.
A superb way of saving floor space in your shed, we have a top notch selection of high quality vertical electric radiators featuring an ultra-modern design.Made from mild steel with a gloss finish, these radiators are large and absolutely incredible at heating up a difficult space, like a small garden shed or office.
These radiators have a filling inside that will heat up in no time at all when plugged in and can be installed in any space that's near a plug, or simply get a socket wired in by a qualified professional. If you're looking for an easy way to get heat into your shed, then a vertical electric rad could be the solution you've been looking for.
See all Electric Vertical Radiators >>