How to decorate a radiator
Radiators are an absolutely vital part of any UK household, particularly in the winter months. If you have a gas central heating system in your home then you'll appreciate just how important radiators are in keeping you warm and making your living conditions comfortable.
That being said, there can be times when you may want to spruce up and revitalise your radiator to make it look a bit more visually appealing. This could be to improve some scruffy paintwork, or just temporarily making your rad look a bit nicer for a particular time of year, such as a birthday or Christmas.
In this article we'll look at some of the best ways your can decorate and improve the look of your radiator.
Painting a radiator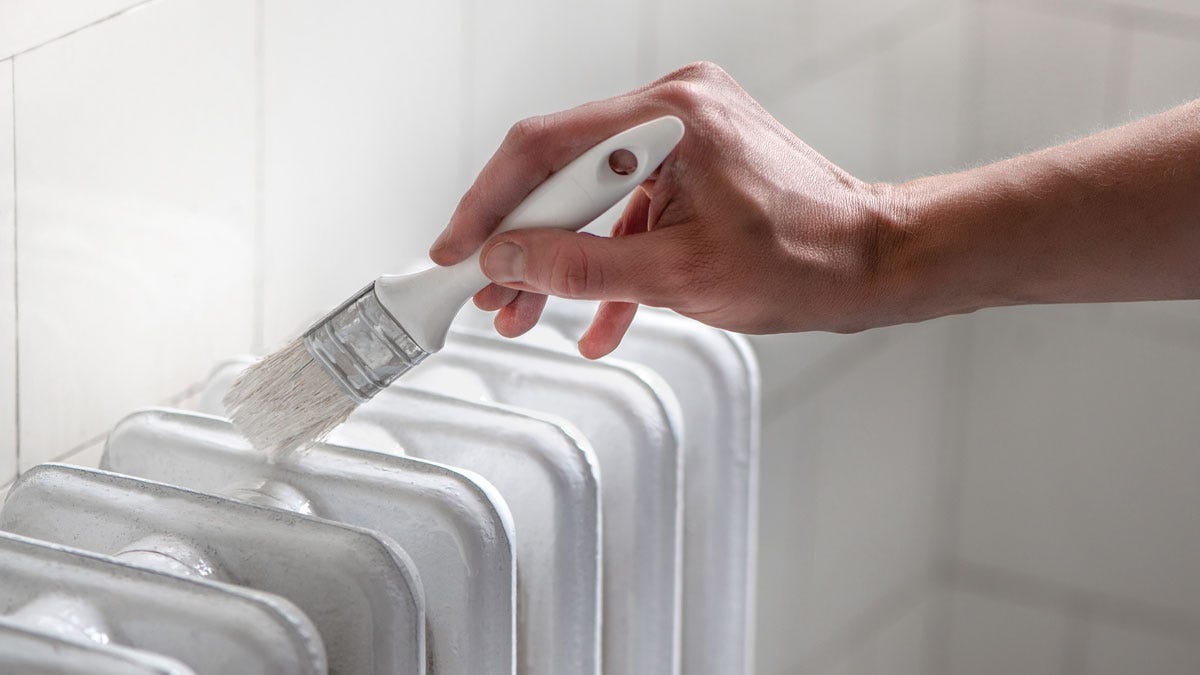 If you have an old radiator that's in need of brightening up, then there's no reason why you can't give it a paint to restore it to its former glory. There is dedicated radiator paint that you can buy that is able to cope with high temperatures and is therefore perfect for you to use on your rad.
The first thing to do is give your radiator a clean with warm soapy water to get rid of all the dust, dirt and grime. In some cases simply washing your radiator can be enough to make it look good again without the need for a paint job.
If your rad still requires painting then it's a good idea to give it a sand first to make sure the final finish looks good. 'Can I sand a radiator?' is a very common question and the answer is yes, as long as you make sure the radiator is off and has cooled down before you start. Sanding down an old radiator is an important part of revitalising an old rad and although it takes a bit of extra time to do it, you'll be pleased with the results at the end.
Whether you use a coarse or fine grade of sandpaper depends on the existing finish - a very uneven surface or particularly thick layer of paint will require a coarser (lower) grade of sandpaper, whereas a fairly even surface will enable you to get away with using a finer grit. Either, once you've done the sanding, vacuum and wash your radiator again to ensure all dust and paint flakes have been removed from the surface and surrounding areas.
After sanding, you may want to coat your radiator with a primer before putting on a top coat, though many dedicated radiator paints are often self-priming and can be painted straight on. If there's any rusty bits on your radiator, a primer with anti-corrosion properties may be a good idea to stop these spots getting an worse and showing through on the final finish.
For the top coat, there's such a wide variety of colours that you can really transform your radiator with a completely different colour. Though you can go classic and put on a top coat of white, there are also popular alternatives such as grey, black, gold and silver to name just a few. The final colour you choose is really up to personal taste and how the rest of your interior looks, but you're certainly not restricted to white if you fancy changing things up.
Adding a radiator cover
Adding a radiator cover is a great way of decorating your radiator and/or disguising it if you don't want it to be visible. There are a large variety of radiator covers out there so it's really a case of choosing one that suits your personal tastes. However, their are a couple of things to think about before going ahead with the purchase.
Firstly, you need to make sure you accurately measure your radiator so that you know your radiator cover will comfortably fit over the top of it. Don't forget to take into account the valves that may be on each end of the radiator and how much your radiator projects out from the wall. Be generous with your sizing when choosing your radiator cover so that the warm air has enough space to circulate around the radiator when it's switched on and in use.
Secondly, be aware when you've selected your radiator cover whether or not it is one that is freestanding or attached to the wall. A freestanding cover will be easier to fit, but one that fixes to the wall will be more secure, allowing you to use the top of it as a shelf and removing the worry that small children or pets will tip it over.
If wanting to paint an existing radiator cover then the best paint to use would be a water-based paint, you do not need to use a radiator-specific paint on your cover as they tend to be made of wood or MDF rather than metal. (If you have a very old radiator cover that you suspect to be made of lead, then don't attempt to paint it and consult a professional to come and take a look at it.)
Radiator covers can be gently sanded down and wiped down with soapy water before being painted.
Utilising the ledge on top of a fixed radiator cover and using it shelf is a simple and easy way of making it look more decorative. This shelf can be used for such things as vases, picture frames, ornaments, books or festive decorations at the relevant time of year. The possibilities are endless!
Beautiful radiators at Trade Radiators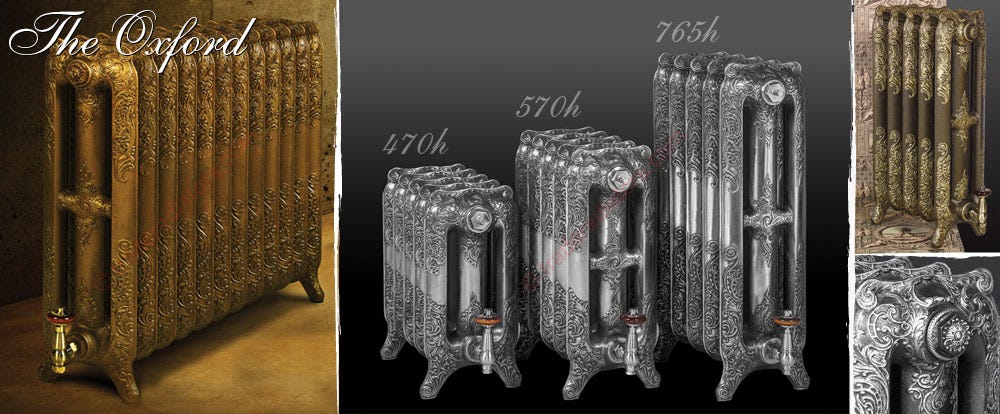 If you decide that you don't want to repaint or decorate your old, existing radiator then we've got a massive range of stunning radiators at super-low prices at TradeRadiators.com.
If you are looking for something particularly ornate and decorative to heat your home then we recommend taking a look at our lovely heritage cast iron range of radiators. Cast Iron radiators are an incredible way to add a traditional rustic edge or a focal point to your room. These rust-resistant radiators are available in a wide array of designs and finishes to suit your requirements and are delivered to your door, free of charge.
Trade Radiators offers a stunning selection of carefully selected and historically styled cast iron radiators all produced using the original methods pioneered over 150 years ago.
Our cast iron radiators are all made to order and individually finished to your specification. Cast iron radiators are incredibly versatile; you can be truly imaginative with colour and style making these statement radiators a real feature, fitting in perfectly with both traditional and modern/contemporary settings and décor.