How to heat the garage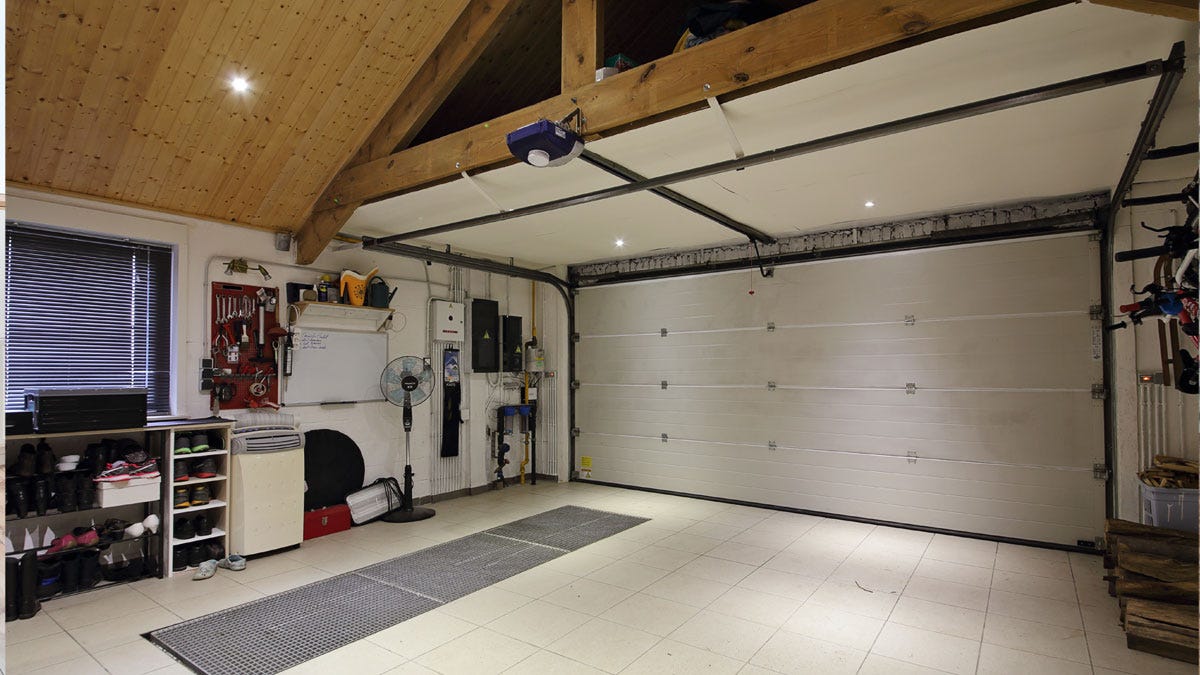 A garage is a fantastic space to work on a variety of hobbies that are either inconvenient or too messy to be done inside the main house. Indeed, working in the garage might be your profession, which makes this article even more important.
Dirt, dust and spillages are not quite the catastrophic problems that they would be if they happened inside, so getting out in the garage to do what you love (or make a living) is a really important part of healthy living.
That being said, garages have for decades been designed as storage spaces rather than somewhere where people could spend considerable amounts of time. This means that garages can be incredibly chilly during the coldest months of the year and can make working in them a bit of an unpleasant experience.
In this article, we'll look at what you can do to heat up your garage in a cheap and effective manner so that you can really make use of the space on a year-round basis.
Insulate your garage
Insulation is one of the best ways you can make your garage feel warmer, and this should be your first consideration before you even think about spending out on a particular heating system.
Garages are often constructed with bricks or breeze blocks, so adding a layer of insulation will go a huge way to improving things. Depending on the type of garage you have, there are various options such as external and internal wall insulation, roof insulation and even kits for insulating the back of your garage door.
Insulating your garage will help to keep the heat in once you decide how you are going to heat your garage. You will also find that a well-insulated garage will keep cooler during the hottest ties of the year.
Establish your garage's heating needs
When deciding on the method with which to heat your room, it's very important to use a heating calculator to make sure you know just how much heat, in BTUs or Watts, that you need to warm up the room comfortably. This is especially important for a garage.
Some things to keep in mind about your garage are:
- How well insulated the garage is
- The dimensions of the garage, particularly the height
- If there are windows and what condition they're in
- The location of plug sockets
Use our heating calculator to establish how much heat you need for your garage. You can then use your heating requirements to choose a suitable heater.
Electric garage radiators
Electric radiators are a great way of heating your garage and can be a more permanant and efficient solution to a small plug-in fan heaters.
Electric radiators do not need to be connected up to your hot water central heating system and their installation can therefore keep any inconvenience and disruption in your garage to a minimum. Electric garage radiators can be easily mounted on the wall and plugged in to a mains socket, providing heat effectively and efficiently.
If you don't have an available plug socket then getting several fitted by a qualified electrician is usually a good investment and will often also come in handy for whatever it is that you're actually using you garage for. Alternatively, an electrician can install an electric radiator in your garage via a fused spur if they deem it necessary.
Electric traditional radiators
At Trade Radiators we have a select range of simple, white electric panel radiators that could be the perfect solution for getting heat into your garage.
The majority of the range have a heating element inside the radiator. When you turn on the radiator, the element will get warm and cause the fluid inside also to get warm. The fluid expands as temperatures rise, and this helps the radiator work just like a traditional model.
Simple in design and easy to install and maintain, many of our electric panel radiators are made from aluminium, which is a fantastic conductor or heat - meaning the radiator can get up to your desired temperature very quickly.
View electric traditional radiators >>
Electric cast iron radiators
We're seeing an increasing trend in people going for electric cast iron radiators in their garages. They're tough and durable, making them very suitable for a garage environment but can also put out a lot of heat. Our cast iron radiators have their own filling inside and can be used on a standard 13amp plug socket or hooked up to your electric system by a responsible tradesman.
We stock many electric cast iron radiators by the well-known British manufacturer Paladin. Their radiators are fitted with a 240V single phase heating element, making them convenient enough to plug into most rooms and heat easily, making them a great option for the garage.
There's a huge range of sizes and finishes to choose from and we display the heat output of all our electric cast iron radiators so you can ensure you're getting the right one to keep your garage nice and warm.
View our electric cast iron radiators >>
Electric Infrared Radiators
These are a really novel form of electric radiator and are a fantastic way of heating up your garage as they emit heat in a different way to standard radiators.
When you think of (and look at) a radiator, you're not actually looking at a heater which radiates heat around a room. You're looking at a heater which relies on a small degree of thermal radiation in the radiator to convect heat around a room. This is the basic principle of using a radiator in the home.
When someone would want their heat to be delivered directly at someone facing the source, they would want it from a source like infrared. Electric infrared radiators use electric to vibrate surrounding molecules, which release energy in the form of heat. This then heats the target space direct as heat molecules push in that direction.
We have some lovely glass infrared electric radiators that are easy to install and almost hide in plain sight - many people won't even realise that it's actually a radiator!