How to keep your conservatory warm in winter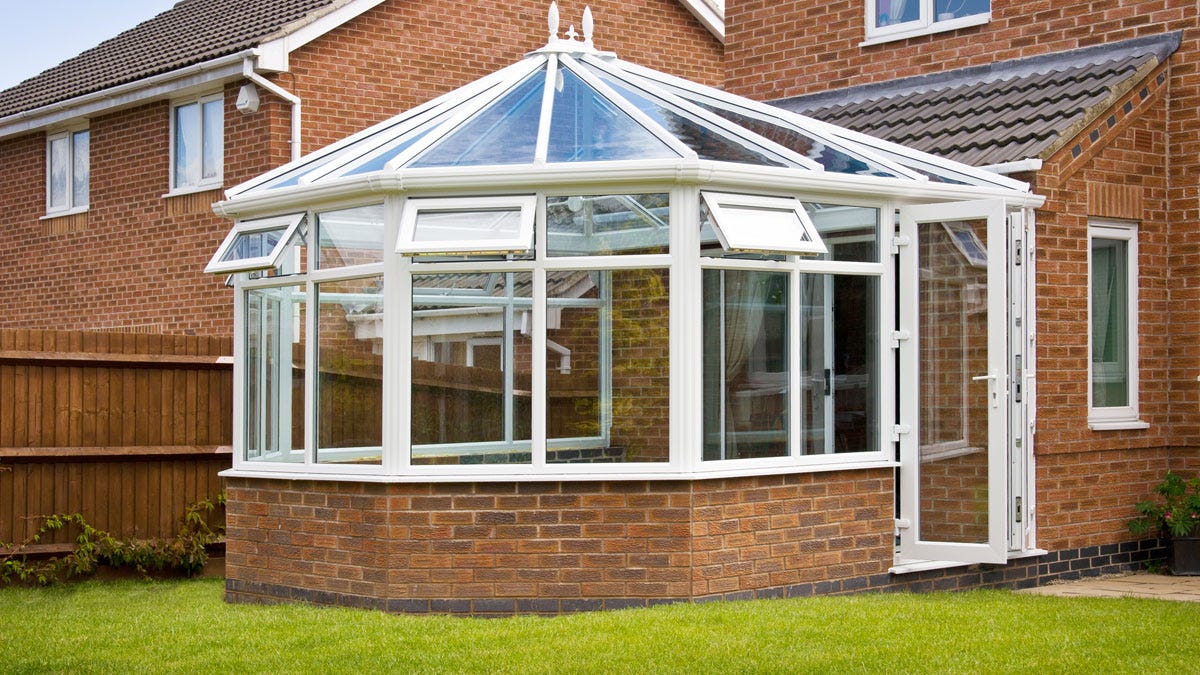 Conservatories are well-known for being a bit chilly in the winter and it can sometimes seem that you've got a room that you can only make use of for part of the year. However, this doesn't have to be the case. With the tips below, we'll discuss a few important ways you can keep the heat in and how you can ensure your conservatory keeps warm during the coldest months.
Windows
The glass you have in your conservatory is obviously going to be important, for example, triple glazing is going to retain heat much better than single glazing. However, the type of glass used in the construction of your conservatory is normally decided at the time the room it built - it is not often something that is retrospectively upgraded. It's therefore important to have good, open discussions with the builder when you first start the planning process.
Glass is not actually a good insulator and, in terms of conservatory, the biggest benefit is in enabling you to see out and have a nice view of your garden. During the planning phases, you'll need to decide whether you want to have floor to ceiling glass or whether you only want to top half to be glazed. Again, this is something to be discussed with the company building your conservatory so you can make the right decision for maximising winter use of the room.
Insulation
While you don't usually get any types of cavity wall insulation for conservatories, it is still important that yours isn't unnecessarily leaking hot air out into the open.
Checking around all your windows and doors will quickly establish if there's any draughts or places where hot air escapes. You can use draught excluders where possible but you might find it's worth contacting a conservatory company to see if these vulnerable areas can be fixed.
If you have a glazed roof, advances in conservatory technology have now made it possible to convert it into a solid state roof. This means that your conservatory becomes more like an extension and will benefit from having a more insulated roof that stops much more heat from escaping.
Flooring
What you have on your floor plays a huge role in how warm your conservatory stays in winter. If you're still at the design stage then you might want to consider factoring in underfloor heating as this will really make a difference. However, the floor covering you choose can make a big contribution to keeping your conservatory warm.
Though tiles are very easy to keep clean and look fantastic, you might find that they really feel cold to step on during the coldest winter months. Wooden or vinyl flooring would be an improvement ut you may not feel the warmth underfoot as much as you like.
A good quality carpet with thick underlay will provide a comfortable feel and will important help to trap heat in and keep the room warm. If you are concerned about a cold floor in your conservatory then deciding to lay carpet would be a really good option for you.
Curtains and blinds
Your choice of window covering will have a huge impact on how warm your conservatory gets during winter and how cool you can keep it during summer. If you have nothing on your windows then you might find that your room gets too sweltering during summer and far too cold during winter, which is obviously the worst of both worlds. Instead it's better to have a combination of blinds and curtains to give you maximum flexibility all year round.
Vertical hanging blinds or horizontal Venetian blinds are absolutely brilliant for the summer months as they can be fully drawn back, semi-opened or completely closed depending on the temperature and amount of sunlight available. This enables you to let in the warmth of the sun where necessary but also protect yourself from the full impact of the suns rays.
Curtains that can be tied back out of the way during warm, sunny days will suddenly become very useful when it's cold as they can be drawn across to trap in the heat and prove a very cosy atmosphere, therefore making your room useable whatever the weather.
Electric heating
Because of the relative disruption of adding a central heating radiator into a conservatory, many people go for the option of installing an electric radiator into the space. An electric rad can be connected up to your mains electrical system without the need for intrusive hot water pipes and is usually a very straightforward job for a qualified electrician to perform. being able to switch an electric radiator on an off exactly when you need it also means that you are not running up your energy bills by heating up a rom that is not in use all the time.
Here at Trade Radiators, we have a large selection of electric radiators in stock and are prices you won't find anywhere else. Our range promises simple but effective heaters that will match the décor in any room. With excellent efficiency as well as high BTU outputs, our electric radiators allow you to get the best of both worlds.