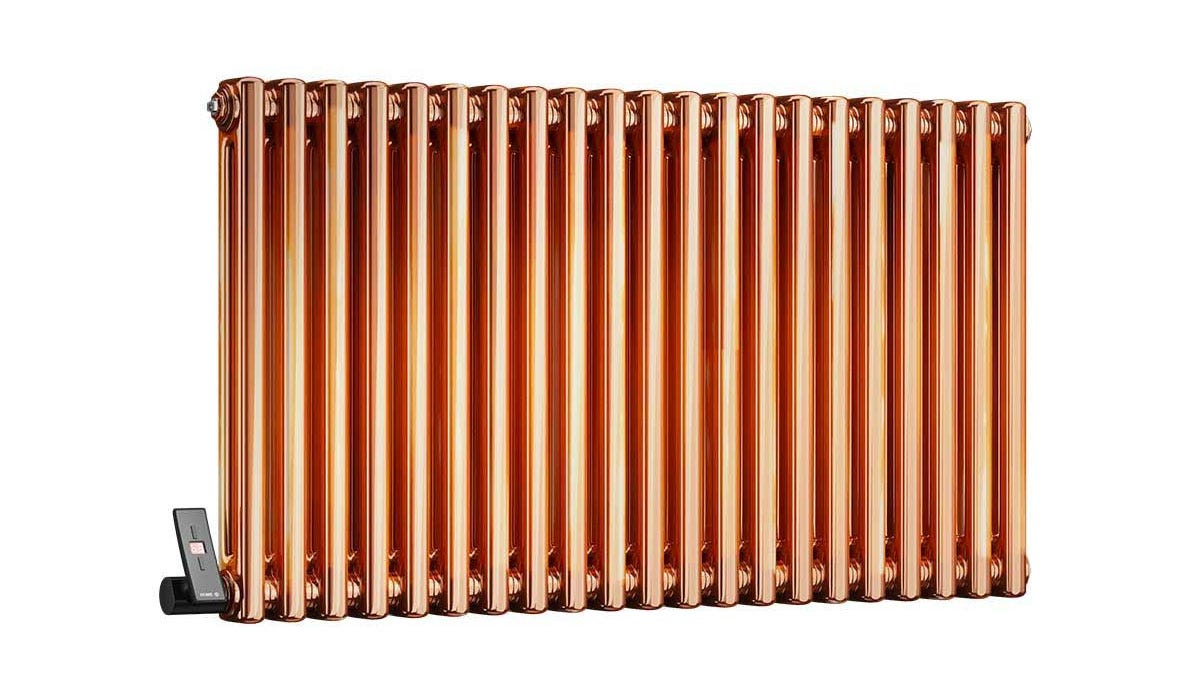 No, it's not fake news, we really have gone and added some beautiful electric column radiators to our already huge range of heat emitters!
Column radiators are very popular due to their stunning good looks, striking the sweet spot between traditional and contemporary.
However, not everyone has a standard conventional hot water central heating system. Sometimes, even if you do have a central heating system, it's not always practical to connect a new radiator up to the main system, such as in a conservatory, attic or an outbuilding.
So, due to popular demand, we've introduced a new electric column radiator range for those of you wanting to take advantage of these delightful rads.
4 different finishes to choose from

Temperature control with smart device

All of our electric column radiators come with the ability to control the temperature with a remote control or your smart device.
Installation and set-up is easy and you can download the Supla app from the App Store or Google Play.
Having greater control over your heating via your smartphone gives you the luxury of being able to switch on your heating before you get home. Or, if you've left in a hurry and forgot to switch off your radiators, you can do so with no stress. This amount of heating control often results in lower heating bills as there's no longer any need for your heating to be on unnecessarily.
Choose your electric radiator finish
Many people love the look of column radiators but don't want to have to fit them into their home's central heating system. That's why, due to popular demand, Trade Radiators now offer a stunning range of electric column radiators.
Our electric column radiators don't just offer an efficient way to heat a room that's simple and easy to set up, they also look fantastic in just about any space you place them in. Combining a high BTU output with a simple and straightforward plug-in-and-use functionality makes these radiators extremely versatile.
Shop our range, order your new electric column radiators online today and get free, fast delivery with Trade Radiators.
---