If you've moved into a new house, or even if you've been in your current one a long time, one of the most common projects you are likely to undertake is the redecoration of your kitchen or bathroom. The cupboards, work surfaces and suites are usually fairly easy to make a decision on, as are the colour of the walls, tiles and any accessories.
The traditional radiator option
However, one of the major components that people completely blank on is their choice of radiators. It's very easy to put all the decision making into everything else and then either give the green light to a bland convector radiator, or allow your plumber/installer to make the decision for you. In this article, we're going to show you exactly how you can inject some instant character into your living space through the installation of traditional radiators and towel rails.
What are traditional radiators?
When we talk about a 'traditional' style of radiator, it's important not to confuse these with standard
convector radiators
or old school
cast iron radiators
. Instead we are referring to a very specific type of radiator that recalls a time gone by and are becoming ore and more popular with people looking to add some period charm in their homes, especially in bathrooms.
A multi-purpose rad
The typical traditional radiator includes the main tank (or body) of the radiator, which allows it to emit a great deal of heat into the room, as opposed to a heated towel rail. Additionally, traditional radiators are often called traditional towel radiators because they incorporate a (usually) chrome plated bar that gets hot and can serve the purpose of drying and warming towels. This means that, not only do they look great and provide that instant hit of traditionalism, they also perform the fantastic double function of heating the room and your towels adequately.
Our traditional radiator selection
We have an excellent (and recently expanded) choice of traditional radiators. These are available in a wide variety of sizes and finishes to really help you get exactly what you need for your home. All traditional rads are available for standard hot water central heating systems and a select few models are suitable for electric or dual fuel systems. Below we offer a selection of our favourites that we hope will encourage and inspire you to add a touch of traditionalism to your bathroom or other room in need of heat.
---
---
NOTTINGHAM TRADITIONAL TOWEL RADIATOR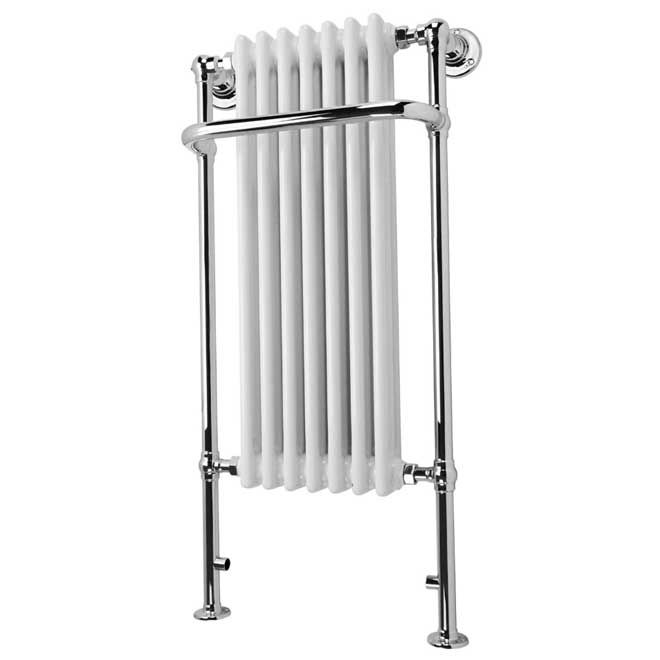 Our Nottingham Traditional Towel Radiator is from our Trade Direct range. It takes a step back in time to a simpler time, featuring a beautifully classic combination of white and chrome. Showcasing top quality thick chrome plated barring, this beautiful heated rail/radiator emits a whopping 4507 BTU's from 32mm mild steel tubing and metal fixing brackets. Suitable for period interior or anywhere where you want a traditional feel, this lovely vintage model is available in standard, electric or dual fuel options.
---
SURREY TRADITIONAL TOWEL RADIATOR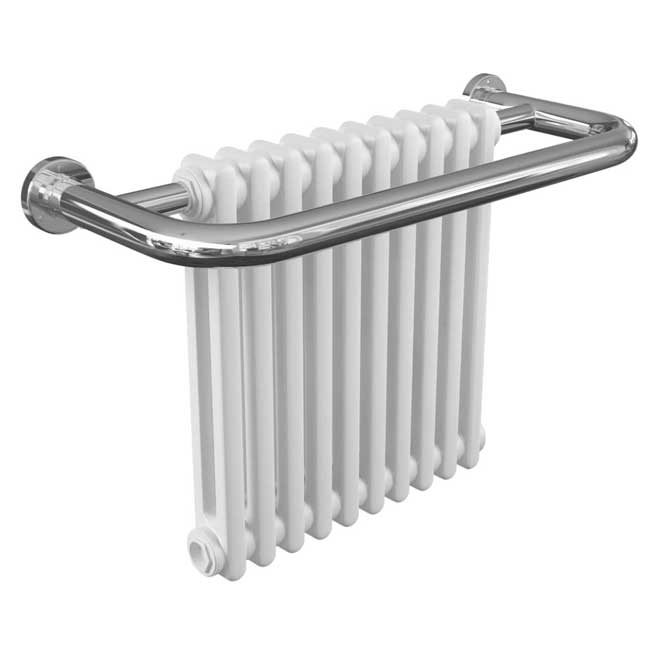 This absolutely stunning Trade Direct Surrey Traditional Towel Rail has a fantastic body and should be a serious contender if you're looking to introduce some refinement to your interior. Featuring a sublime polished chrome finish and an cockle-warming heat output of 2470 BTU's, this traditionally-styled heated towel radiator is super-durable and extremely efficient. With an incredibly convenient overhanging towel bar, you get the combined convenience of a fully functioning radiator with the useful ability to warm your towels - all wrapped up in one delightful radiator!
---
WESSEX TRADITIONAL ANTHRACITE TOWEL RADIATOR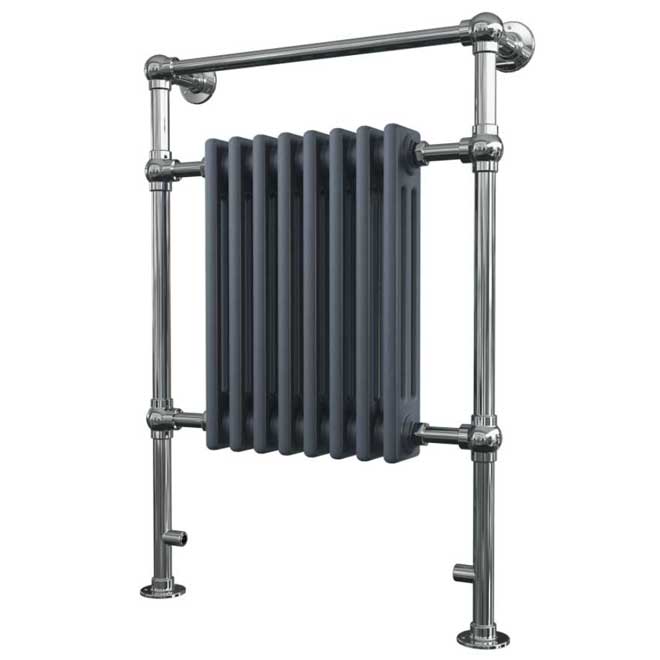 With a superlative and forward-thinking design, our Trade Direct Wessex Towel Rail has become a real favourite and has started shifting in very large quantities. Complete with a sophisticated anthracite body and an ample heat output totalling 3504 BTU's, this gorgeous and sleek heated towel rail/radiator would suit a period and traditional setting, with amodern twist. The amazing build quality is reflected in the Wessex's comprehensive 10-year guarantee and 32mm mild steel tubing, finish in a superior chrome plating. The Wessex measures 960 x 675mm and is available with free, fast delivery to all mainland UK addresses. The radiator is provided with matching wall brackets, bleed valve, blanking plug and everything you need to get it up and running as soon as possible.
---
---
RELATED ARTICLES
•
Choosing a radiator: traditional or contemporary?
•
Interior design inspiration: Traditional Heated Towel Rails
•
The defiance and endurance of the traditional radiator
---