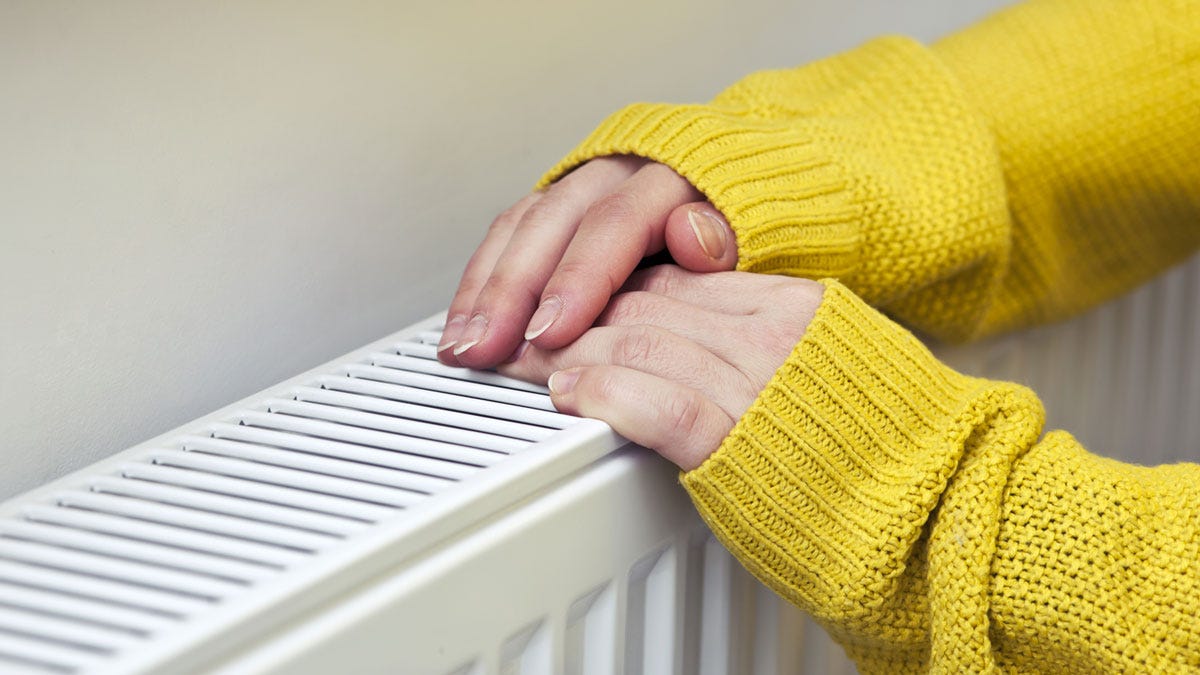 Within the heating industry, and particularly in our area of expertise, there is a lot of jargon, acronyms and terminology that can be confusing to regular people whose lives do not revolve area heat emitters, towel rails, boilers and pipework. This glossary is here to help you navigate your way through this minefield of terminology, so you can understand exactly what we're talking about!
BTUs - British Thermal Units
This is simply the standard measurement of how much heat is given out by a radiator, heated towel rail, or any other device that gives off heat. The higher the number, the more heat is given out. The BTU figure you see on our website refers to BTUs given off per hour. 1 BTU = 0.29 Watts (W)
BSP - British Standard Piping.
A standardised series of screw threads that connects the end of one pipe to another.
BS EN442
A European standard which certifies set manufacturing standards. It covers a range of things, including how the products are tested, accuracy of heat outputs and type of material the products are made from. All of our radiators and rails are BS EN442 compliant.
CE Marking aka CE Mark - Conformité Européene
Without delving too deeply, the CE Mark means the product complies with all European regulations and is legally allowed to be sold within the the EFTA and European Union single market countries. All of our radiators and rails carry the CE Marking.
Columns
These are the column-shaped hollow chambers that make up the body of Column Radiators. The columns fill with hot water which enables column radiators to give off heat. Some column radiators will have 2 columns or 3 columns or 4 columns and this refers to the number of columns within each section of the radiator. A 4 column radiator will have a greater depth measurement and will also give off more heat than the same sized radiator with only 2 columns.
Convector Fins
These are the zig-zagging strips of metal that you find at the back of standard convector radiators. These zig zags help increase the surface area of the radiator and therefore increase the amount of heat it can give out.
Delta T aka ΔT / ΔT50
Delta T is the measurement of the difference between the temperature of the hot water in the radiator and the temperature of the room it is located in. Using the Delta T measurement helps to establish the heat output of a radiator in terms of BTU.
e.g . The water going into a radiator is 80°C. The water coming out is 60°C. The average temperature is 70°C. The temperature in the room is 20°C. 70°C minus 20°C = Delta T 50°C (ΔT50) Heat outputs in BTUS and Watts calculated at ΔT50 are the British standard. All of the heat outputs on our websites are quoted using ΔT50, so you do not need to make any further calculations. You can simply read the heat outputs we display and continue to choose your radiators.
Dual Fuel
This refers to a radiator or heated towel rail that can be heated by hot water as part of a conventional hot water central heating system or by being connected up to the electrical circuit. This is particularly useful in summer if you want one radiator or rail to be on without the need to switch on the whole of the heating or if the radiator is located in a room that doesn't get used very often.
Farrow & Ball
A British paint manufacturer which is very popular for using when colour matching and finding or replicating an exact colour of paint. Many of our radiators can be customised to any colour you want and, to ensure we get the exact colour, you can quote the Farrow and Ball paint reference name to us. An alternative colour matching system is RAL (see below).
Heat Loss
The amount of heat lost from a room. Heat can be lost through windows, walls, ceilings and doors. It's worth taking the amount of heat that each room loses when deciding how many BTUs or Watts your radiator should emit. We've made this process easy for you with our Heating Calculator.
Non-TRVs - Non thermostatic radiator valves aka single heat valves
These are radiator valves that are not adjustable and keep the radiator or towel rail operating at a single temperature. Depending on the type of radiator, the heat can be at a constant temperature of between 50 - 70°C.
Panels
If you think of a standard white radiator, the panel is simply the big flat piece that forms the front of the radiator. Sometimes these are completely smooth, sometimes they are grooved and it's the panel that fills up with water to make the radiator hot. When there is just one panel along the front, this is called a single panel radiator. When there is another one at the back, and making the radiator chunkier, this is known as a double panel radiator. A radiator with two panels will give out more heat than the same sized radiator with only one panel.
Pipe Centres
The distance between the centre points of the two pipes in your radiator or towel rail. It's important to know this measurement so you or your plumber can match up the pipework accordingly. We display the pipe centre measurements in mm on all of our products.
Projection
The distance from the wall to the front of your radiator. Basically, the measurement of how far it sticks out from the wall. We display all projection measurements in mm on all of our products.
RAL - Reichs-Ausschuß für Lieferbedingungen
Despite the long German name, RAL is simply a colour matching system that makes it easy to replicate an exact colour using it's RAL reference number. Many of our radiators can be customised to any colour you want. You can provide us with the RAL colour number so we can ensure the colour is exactly as you want it.
TRVs - Thermostatic Radiator Valves aka Variable Heat Valves
An adjustable valve that sits on your radiator, often with numbered measurements on them, though they can be digital. TRVs are designed to automatically adjust the amount of hot water coming into a radiator according to the temperature in the room, not the temperature in the radiator.
Type 11 aka Type K1
A radiator with one panel (single panel) and one set of convector fins (single convector). Sometimes known as a single-single radiator
Type 21 aka Type P+
A radiator with two panels (double panel) and one set of convector fins (single convector). Sometimes known as a double-single radiator.
Type 22 aka Type K2
A radiator with two panels (double panels) and two convector fins (double convector). Sometimes known as a double-double radiator
Watts (W)
A measurement of how much heat is given out by a radiator, heated towel rail or any other heating emitting product. An alternative to the BTU measuring unit. We display the Watts and BTU figures on all of our products. 1 Watt = 3.412 BTUs
Warranty
This refers to cover of your radiator or heated towel rail, should there be a fault caused by an issue with the material used, the manufacturing or the assembly of your product. All of our products have comprehensive guarantees of which further information is available on request.
Lots of radiators at TradeRadiators.com
At Trade Radiators we want everyone to find the ideal radiator for any space, whether you're looking for a no-fuss simple heating solution to the box bedroom upstairs, or fancy updating your old bathroom panel radiator for a sleek new chrome towel rail.
With the best range of radiators you'll find from any UK store, better delivery and our unique price promise, we aim to help any room across the country get the radiator it deserves. It all starts with knowing what you need from a new radiator.
Shop our extensive range of quality radiators by what matters to you most. Whether you're looking for a specific style of radiator, such as column or designer, or a particular colour to suit your home's interior, Trade Radiators has something to suit you.