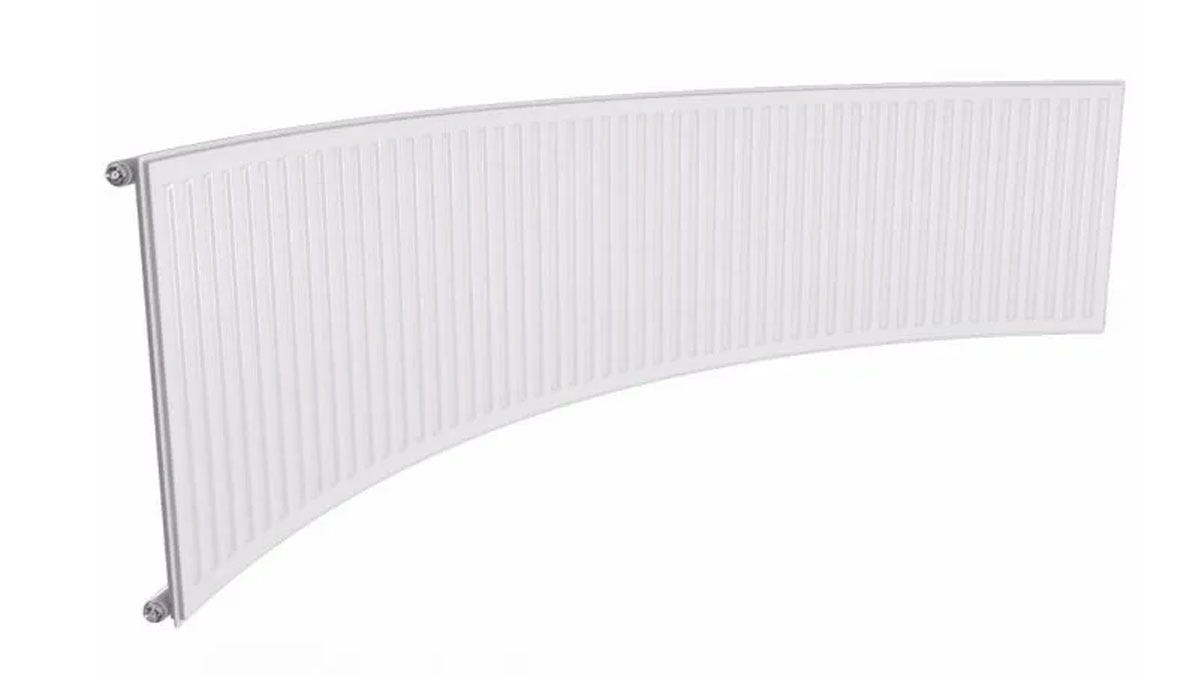 Although we've discussed how you can fit small radiators into surprisingly tiny spaces before, we also need to look at a common radiator problem at the other end of the scale. For those with large houses, spaces or rooms, a common issue is finding a radiator of an adequate size to fill the wall and heat the space. It can be tempting to think that such large radiators don't exist and your only option is to get two long radiators and install them side by side. Thankfully, however, this isn't the case as a number of manufacturers have designed large horizontal radiators, especially for wide pieces of wall space.
1. K-RAD WHITE COMPACT RADIATOR 600 x 2000mm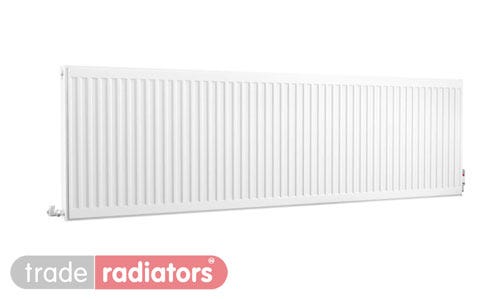 Our K-Rad Compact Radiators by Kartell are a fantastic example of convector radiator style and efficiency. With a factory fitted grill on top and slick side panels at each end, the K-Rads really achieve that classic compact look, especially with the fantastic grooved pattern across the front panel. Manufactured using state of the art techniques from high grade mild steel, the K-Rad range are certified to BS EN 442 and pressure tested to 13 bar. Although we offer over 200 different dimensions in this range, the widest are 2000mm and 600mm in height. The 600 x 2000mm K-Rad Radiators come with a choice of single or double panels and with a single or double row of convector fins. If you've got a large space that needs filling, these rads are definitely one to consider.
2. ULTRAHEAT CURVED BAY WINDOW RADIATOR 600 x 2200mm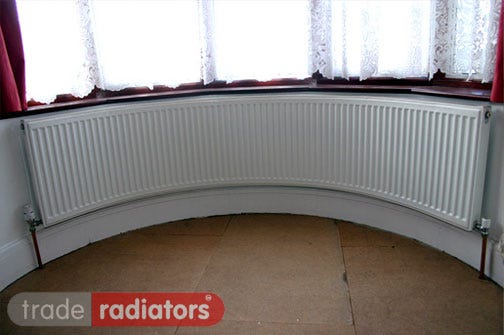 If you've got some bay windows in your home, then you may have had incredible difficulty in find a radiator to fit. You may have not even realised that there were radiators available that are especially manufactured to fit bay windows. Fortunately, we are one of the few radiator retailers who offer curved bay window radiators in our catalogue.
Our standard largest Ultraheat Bay Window rad is a massive 600 x 2200mm which puts out a massive 7224 BTUs through it's single panel and single row of convector fins. However, we are able to custom make these radiators if you cannot find the correct size to fit your particular bay window.
We can do this by progressively bending a radiator to a template so that it will fit snugly into your bay window with just enough room to circulate. If you do require this specialist service, please do not hesitate to get in contact with us.
3. TRADE DIRECT FLAT PANEL RADIATORS 600 x 2000mm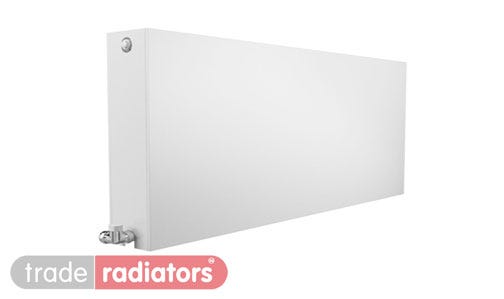 If you're looking for a really wide radiator but don't want to go down the path of choosing a traditional compact radiator, then you may want to consider our Trade Direct Flat Panel Radiators. Manufactured in Italy to incredibly high standards, the flat panel styling is eye-catching and very easy to keep clean. This not only makes them perfect for installing in the home, but are also a popular consideration for offices and other commercial settings.
The slim and minimalist look of this range of rads makes them fit into any contemporary living space, offering clean lines and a subtle sense of style without being too overpowering. The 600 x 2000mm version is the widest flat panel rad we offer in this range and they are available with in either single panels with single convectors (Type 11) or with double panels and double convectors (Type 22).
Not only do these flat panel rads look great, but they're very affordable too, meaning you can get a large rad with huge heat outputs without breaking the bank!
4. QUINN SEAM TOP RADIATOR 600 x 2000mm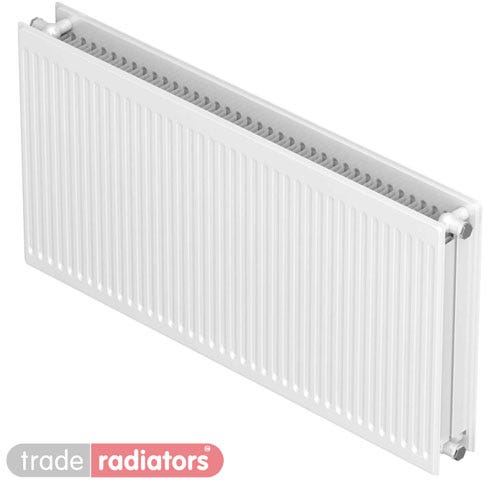 Quinn are one of the big names in European radiator manufacturing and technology and are very well known for making top quality and efficient convector radiators.
Manufactured in the UK from high grade British mild steel, the Quinn seam top radiators are designed without the top grill and side panels typically found in 'compact' radiators. They also differentiate themselves by the fact that have heat outputs that are between 8 - 20% higher than other similarly-sized convector rads. They also have narrower water channels than their competitors, making them and an excellent choice if you have energy efficiency in mind.
Coming in a massive number of sizes, the widest we offer are the 600 x 2000mm rads, which are available in Type 11, 21 or 22 options. Looking great and with a long guarantee of 15 years, the Quinn Seam Top Radiators would look great in any room in any type of property.
5. STELRAD EVEREST FLAT PANEL RADIATOR 600 x 1400mm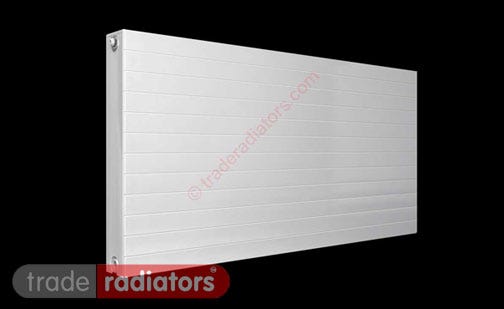 Yet another option for those with big horizontal spaces to fill is the Stelrad Everest Flat Panel Range of radiators finished in a crisp white. If the completely smooth flat panel look is a little too minimalist for your taste, the Everests break up the monotony by including delightfully subtle horizontal lines across their front panels.
Easy to keep clean and suitably understated, the Everests rads would be suitable for any type of property whether it be domestic or commercial. The widest in this range are slightly smaller than the others at 600 x 1400mm but you do get a large heat output with the Type 11 version kicking out 4131 BTUs and the Type 22 emitting a whopping 7599 BTUs.
Manufactured to the highest possible standards, these elegant radiators come with a comprehensive 10 year guarantee and free delivery to any mainland UK address.