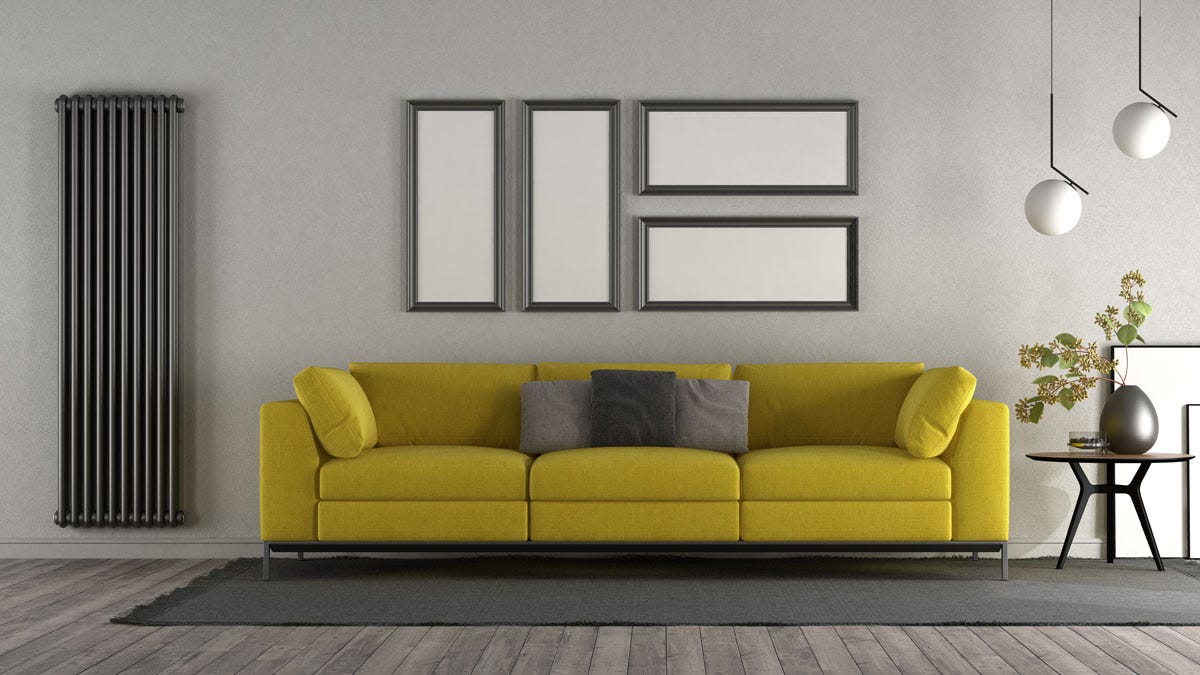 When most of us think of a radiator, we tend to think of a white, rectangular convector radiator that has been a common sight in homes up and down the UK since the early 1980s. Radiators are traditionally things that are functional; there to serve the sole purpose of heating up our homes in as effective a way as possible with no regard for style and design.
For a long time, white, blocky radiators were seen as a necessary evil - not the most attractive feature of a room but an excellent way of ensuring we stayed warm during the coldest months of the year. A big part of this thinking was due to the fact that manufacturers weren't particularly imaginative with radiator design, leaving people with virtually no choice but to opt for a standard convector rad in every room.
Radiators are now a style choice
However, over the last decade or so, it's been recognised that people would be willing to be more daring with their choice of radiators if they were only presented with new options and designs. As a result, manufacturers responded to demand and have now come up with a vast array of styles and finishes that now makes choosing a radiator much more in line with other interior design choices, like new flooring, tiling and light fixtures etc.
Many people don't want their homes to look like everyone else's and want the ability to choose a radiator that matches their interior design plans, whether it be through colour matching, period profiling or simply making a home feel more contemporary. Due to the massive choice of radiators available, people are now able to be more discerning and are able to get exactly what they want.
Radiators and heated towel rails are included in interior design plans much more now than at any time in history. Being able to keep warm efficiently is automatically expected now with people turning their attentions more to the style, design and finish of their potential rads and rails.
New radiator options
One of the biggest radiator innovations that were very unusual when they first came out (though have since gone mainstream) are vertical radiators.
For a very long time, radiators were horizontal and were often installed under windows or oddly placed on a wall. For those that inherited a horizontal radiator fitted slightly off-centre on a wall, this could be a real source of frustration, seeing a badly installed radiator that broke up the symmetry of a room and didn't look quite right. It also limited places to put furniture with the worry of blocking the heat emitted by the radiator a constant problem.
Vertical radiators changed all that by being able to maximise the use of upward space, opening up places to position furniture and allowing rooms with limited horizontal wall space to still be comfortably heated up.
Heated towel rails are another form of radiator design that have also crossed over from being a fixture associated with high-end hotels to something that appears these days in most bathrooms, en-suites, cloakrooms and increasingly, utility rooms and kitchens.
The amount of heated towel rail styles, finishes and colours is absolutely staggering and really allows you to get something truly unique into your bathroom, or anywhere else you want to hang and warm towels.
So when thinking about 'unusual' radiators, these days you really don't have to try too hard to find something that's a bit difference, simply because of the massive choice available.
Unique and funky choices at Trade Radiators
Below we look at a few of the more unusual designs in our catalogue which will hopefully give you some inspiration. It might get you thinking about what you could install in your home as an alternative to white, convector radiators!
DQ Cove Copper Designer Radiator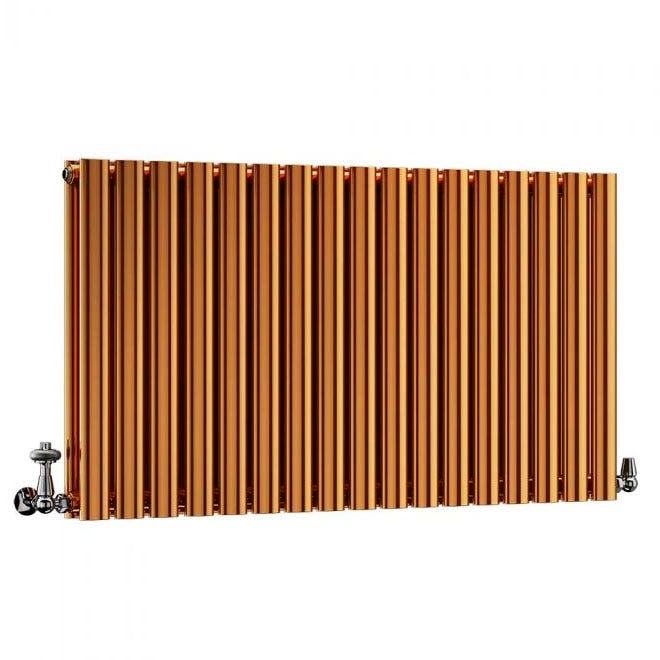 Copper radiators are a relatively new kid on the block and they're fast becoming a firm favourite, due to their modern take on a Victorian style.
The polished, stainless steel finish on this DQ Cove radiator is absolutely stunning, with the column chambers combining classic and contemporary to complete perfection.
Available in horizontal or vertical orientations, these DQ Cove Copper radiators will ensure your room looks fantastic. They will also ensure your central heating provides the knockout combination of style and function.
Reina Slimline Designer Radiators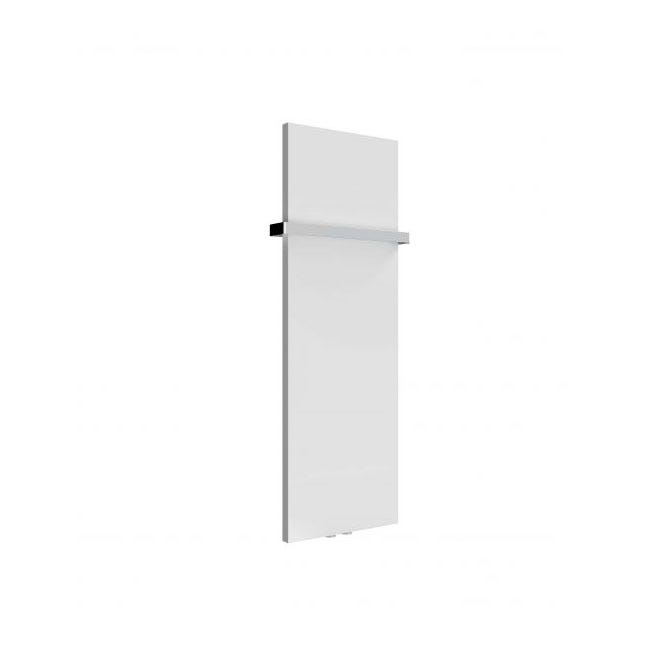 If you've got a thin, narrow area or a room with limited horizontal space, then installing a vertical radiator makes a lot of sense. Deciding to fit one of these style slimeline radiators from Reina makes even more sense.
Reina are one of the best-known manufacturers of high quality radiators and this vertical, smooth fronted rad is no exception. It even comes with an optional towel bar to make it even more practical.
Vertical radiators are an increasingly common sight in today's modern homes, but you can still have something special and unique with this fantastic offering.
Trade Direct Anthracite Bathroom Radiators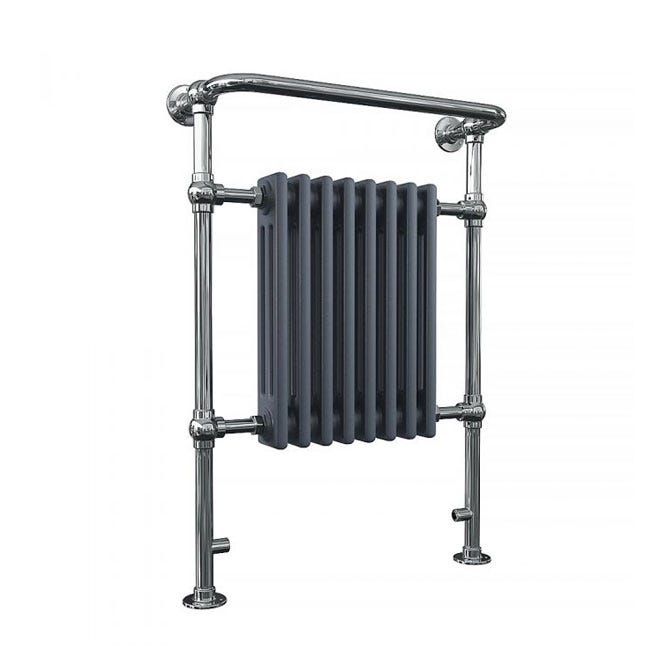 Combining the traditional styling of a chrome-barred bathroom radiator with the modern colour of anthracite, this range of radiators is an eye-catching mixture of old and new.
The normal colouring of chrome and white is completely transformed when the silvery-charcoal body is used instead. The minimalist look of many bathrooms is instantly given an up to date twist and has become very popular as a result.
If you want to have the functionality of a towel bar and the heat output of a radiator rolled into one stylish package, you'll find it difficult to find a better option than this.
Thatcham Heated Towel Rail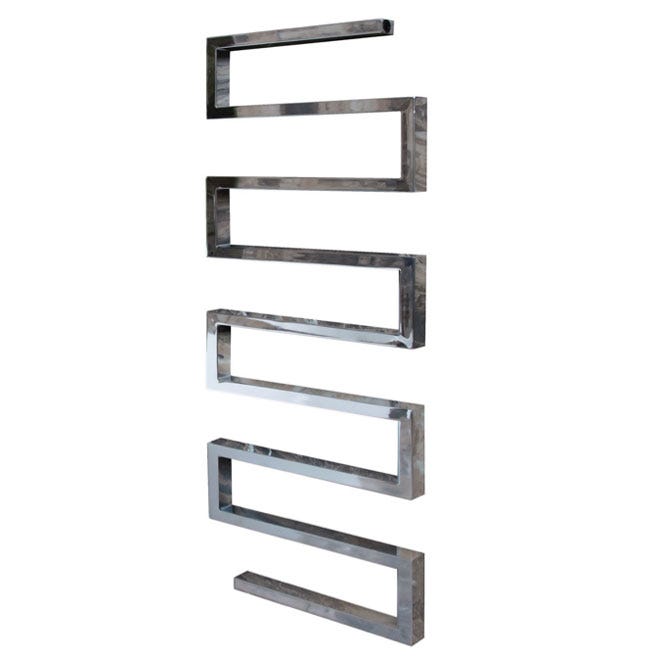 This Thatcham heated towel rail is a real eye-catching piece and would give your bathroom something that looks like an art installation.
With dimensions of 1390 x 500mm and a heat output of 1211 BTUs, the Thatcham definitely falls under the category of 'unusual' and is sure to get a lot of admiring comments.
If you're wanting something for your bathroom that looks very different from a traditional, ladder-style heated towel rail, this could well be the option for you!
Berkshire Chrome Heated Towel Rail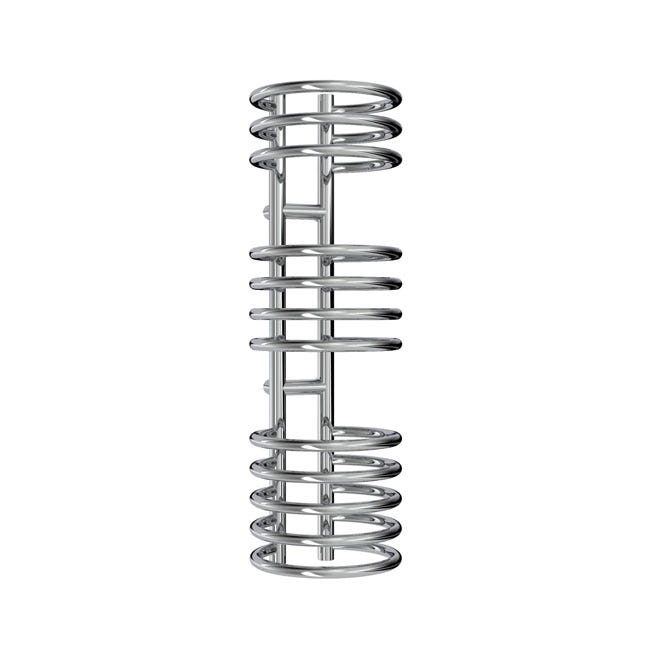 Due to it's unique, cylindrical design, the Berkshire Heated Towel Rail is guaranteed to get some attention.
With a highly polished chrome finish and measurements of 900 x 300mm, you're getting a functional and stylish piece of equipment that can convenient fit into the narrowest of vertical spaces.
If you want something that makes you smile every time you look at it, the Berkshire fulfils that brief perfectly.