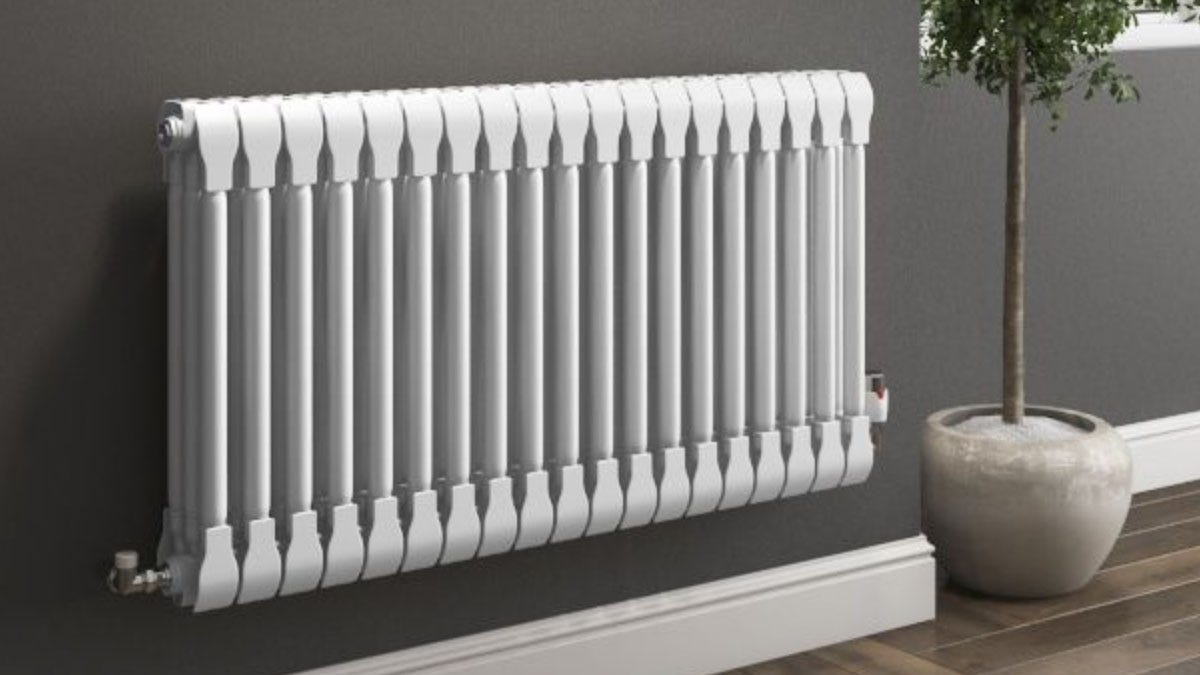 ---
When selecting a new radiator for your home, it's only natural that you feel a little bit apprehensive about making the right choice.
The days of being able to choose a radiator in any colour as long as it's white are long gone.
Radiator technology has moved on leaps and bounds over the last decade, so there is now a massive choice of styles when it comes to choosing a new radiator.
Get the right BTU output
As well as getting the style and colour correct, one of the largest decisions to make is whether you want a horizontal or vertical radiator, and this can have a large impact on the aesthetics and general warmth of your room.
It's also worth noting when you make your decision, that there is rarely any difference in heat output between vertical and horizontal radiators of a similar size, so don't let that affect your choice.
Ensuring you get a radiator that can adequately heat the room is very important and all of our radiators on our website have their BTU heat outputs clearly marked.
You can use our handy heating calculator to work out what heat output you need for your room.
Horizontal Radiators
If you haven't replaced your radiators over the last ten years, it's very likely that they're all horizontal radiators.
In years gone by, the horizontal radiator was all that was available, so it's no surprise that the majority of radiators in the majority of houses are horizontal.
If this is the case in your house and you simply want to replace all your radiators with absolutely minimal effort, then you could measure your existing rads and their pipe centres (the distance between the pipe inlets on your radiators), find radiators on our website whose measurements match as closely as possible and get those.
It's easy, there's no need for you or your plumber to change the pipework and your radiator set up will be exactly the same as it was before.
Many people do this and it works perfectly well, with no adverse affects on their heating system or quality of life.
---
Vertical Radiators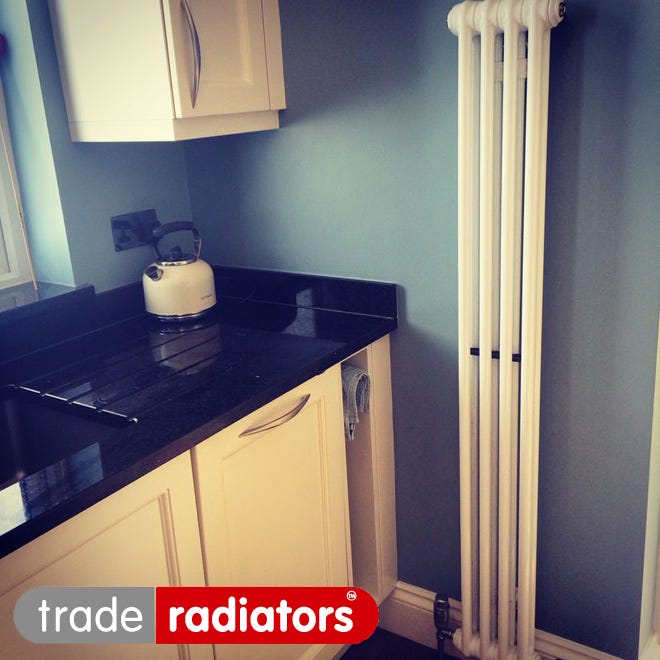 However, if you're renovating a property or installing a brand new central heating system, you need to decide where is the best place to put your radiators.
Alternatively, you might be doing neither of these things, but there is an area in your home that gets cold because there's no space to fit in a horizontal rad.
In these cases, it's definitely worth considering installing some vertical radiators.
Small rooms or rooms with minimal wall space can be transformed by the installation of a vertical radiator and making the most of upwards space.
Conservatories, small kitchens, en-suites, utility rooms and walls with large French windows are just a few examples of places in homes that can benefit from the fitting of a vertical radiator.
When you analyse you home, you may find several places where a vertical radiator would be more practical, simultaneously adding extra heat to the room and looking stylish.
Even replacing a horizontal radiator with a vertical radiator is usually not a difficult job for an experienced plumber and it may just breathe new life (or heat) into a room that you thought was beyond help.
Whichever orientation is best for you, we have a fantastic variety of horizontal and vertical radiators to choose from and our friendly and helpful team are available to give you assistance if there's anything you're not sure about.
---