If you're building or refurbishing a property, then you might be starting from scratch and deciding to install a brand new heating system.
In this article, we'll discuss the three main types of domestic heating system to help you make an informed decision.
1. Standard Gas Central Heating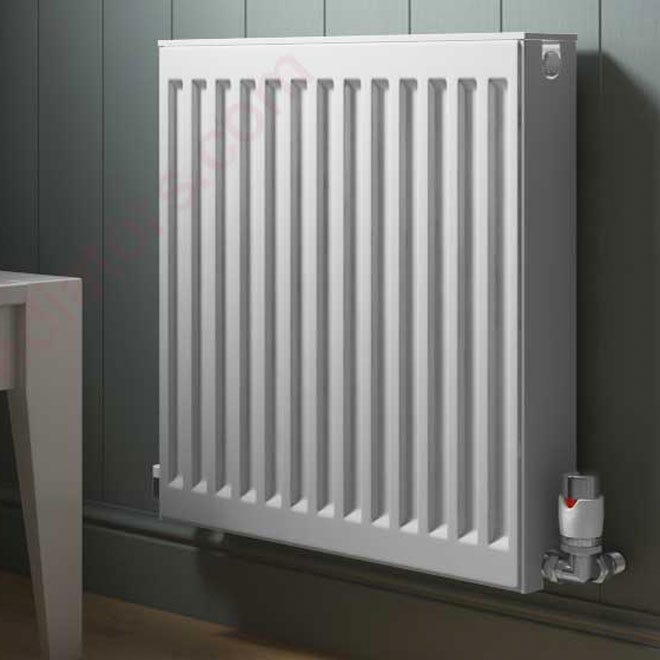 This is the most common type of heating system and is usually the first type we think about when we hear the words 'central heating'.
Also known as a conventional hot water system, standard central heating works by having a gas powered boiler that heats up water and sends it around your home through a network of copper pipes.
The pipes connect to radiators and the radiators get warm by having a regular supply of hot water pumped into them.
The most common type of boiler in UK homes are combination ('combi') boilers which not only provide the hot water to your radiators, but also supply your shower and taps with hot water without the need for a separate water tank.
The pros
Most common type of heating system in the UK
Easy for Gas Safe Registered plumbers to work on
Very efficient and effective way of heating your home
Huge choice of radiators, heated towel rails and boilers available
The cons
Requires annual maintenance to ensure smooth running
Must have connection to mains gas supply
Boilers can be very expensive to replace
2. Electric Heating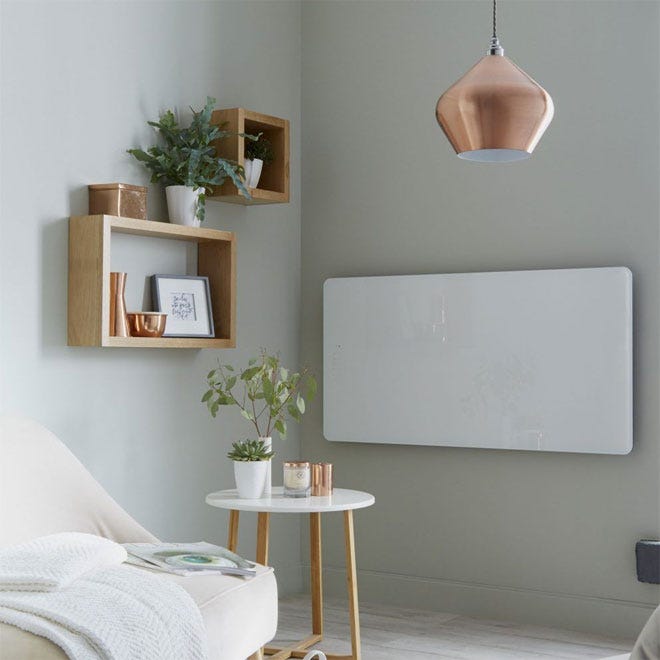 Another type of heating option is to go all electric. This literally means that you heat emitters are connected to your mains electrical supply rather than to a gas-powered boiler.
There are several different types of electric heating options, including radiators filled with fluid, brick-filled storage heaters and infrared panel heaters.
Every type of electric heater contains a heat element which heats up the internals (fluid, tubes, fins, bricks) of the heater without the need for hot water. Some electric heaters can be wheeled around, making them very convenient for getting heat to different places quickly.
Electric heating is a popular option for properties not connected to the mains gas supply or if you want to add heat to a room without the disruption of laying new pipework.
The pros
Very easy to install (must be by a qualified electrician)
Lower initial costs
No burning of combustible fuel (i.e. gas) so removing dangers of Carbon Monoxide
Minimal regular maintenance and upkeep required
Easy way to add heat to rooms without pipework, like attics, understairs toilets, sheds
The cons
Electricity is usually more expensive than gas
Less efficient at providing hot water on demand when compared to a gas powered combi boiler system
Slower to get room to desired temperature than gas
3. Dual Fuel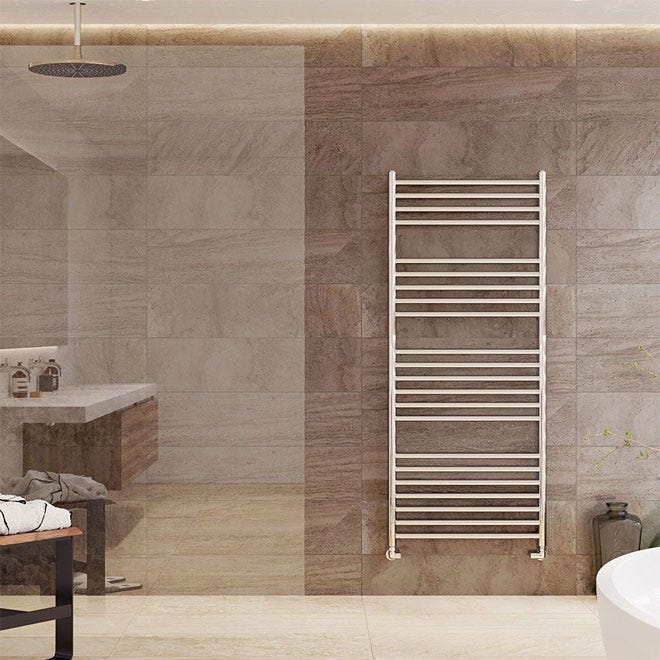 Dual fuel can mean several different things regarding home heating, but for the purposes of this article, we'll stick to the most simple version which is a combination of gas-powered and electric heating.
This gives you the ability to switch between using your gas-powered boiler or the mains electricity supply when heating your home by having heat emitters that can use either fuel.
We most commonly see this used in homes that have gas-powered, standard central heating systems installed but want to have more flexibility with their heated towel rails.
For example, in summer it may be too hot (and an unnecessary waste of money) to switch on the whole central heating system just to dry your damp towels after having a shower.
A dual fuel heated towel rail allows you to switch the rail on using electricity, independent of the central heating system. However, should you choose, it can also come on when the rest of the central heating system comes on, effectively giving you the best of both worlds.
The pros
Flexible heating system allowing choice of electricity or gas
Easy to control individual heat emitters for maximum efficiency
Great choices of dual fuel heated towel rails available
The cons
Higher upfront costs - requires Gas Safe Engineer and qualified electrician for installation
Little choice of dual fuel radiators
All Dual Fuel Heated Towel Rails
RELATED ARTICLES
• Why it's important to keep your central heating system clean
• The complete guide to electric heating
• What is dual fuel heating and how does it work?