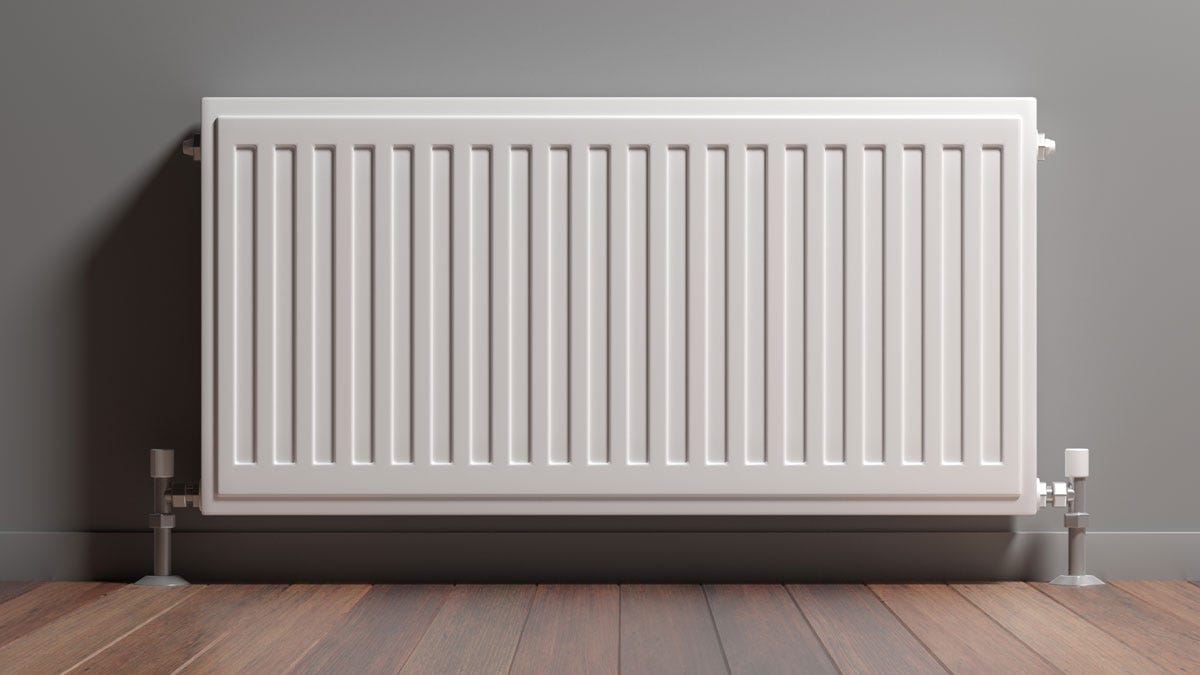 When choosing a radiator, there are so many different styles to choose from, that actually making a final decision on what you want to buy can be quite challenging. You may have decided that you want to keep things simple and opt for a classic white convector radiator. These are the most common type of radiator that can be seen in most people's homes up and down the country.
However, even with the humble white convector radiator, there are still some choices to be made, most notably between compact, round top or seam top radiators. Though you may be given these choices (we offer them on our site), they are nothing to be worried about, as they simply refer to the way the radiator is styled and finished at the top.
Compact radiators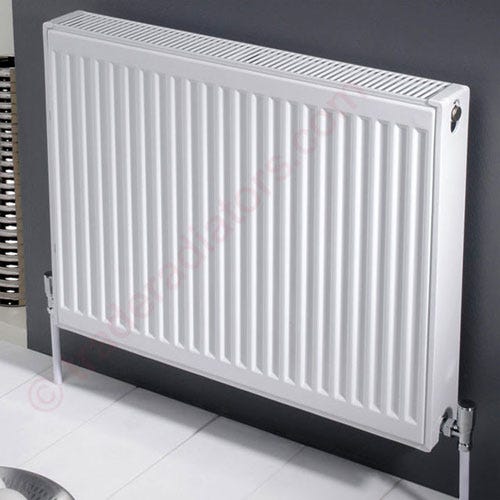 You can recognise a compact convector radiator most easily when looking at it from the top or from the side.
Usually, a compact radiator will be 'enclosed' in the sense that when looking down or from the side, the inner parts of the radiator are covered up by thin white panels. On top, there will usually be a neatly fitting grill panel that allows the hot air to escape but covers up the internal convector fins (the zig zaggy bits of metal inside the radiator). Down the side will be a long smooth panel, matching the white of the rest of the radiator and again covering up the side of the internal convector fins.
It's really a stylistic choice rather than anything functional, but compact radiators are popular because they are aesthetically pleasing and easy to keep clean. They're also informally popular for resting things on, like a cup of tea or a glass of water.
Round top radiators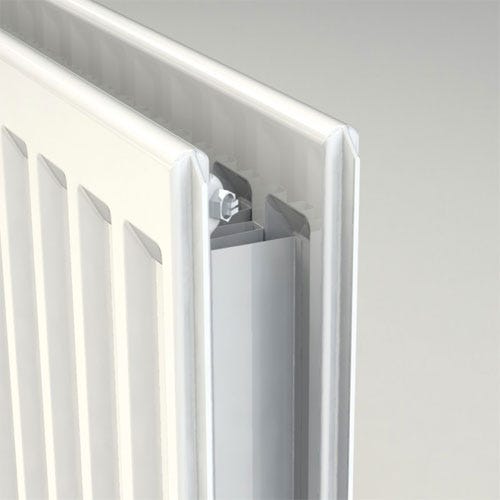 Whereas with compact radiators the internal convector fins are covered up, with round top radiators, the fins are visible. However, this is offset by the fact that the panels (the grooved, white faces of the radiator) are rounded off at the top, creating a smooth and gentle look that is also pleasing to look at.
If your home was built in the 1970s or 80s, then these types of radiator may well have been installed when they were built and are therefore popular for doing a straight swap with a more modern and efficient version.
Round tops are informally popular for drying clothes on due to the ease with which items of clothing can be slipped over the top of them!
Seam top radiators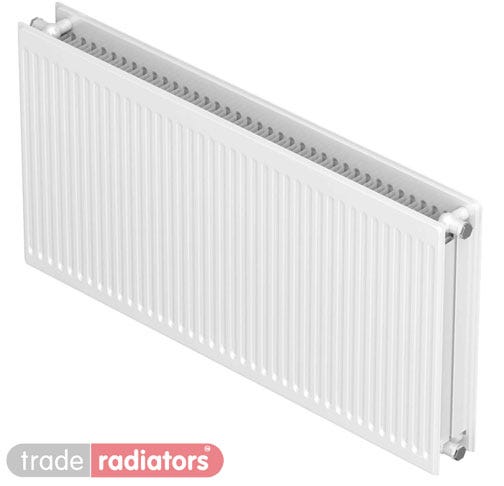 Again the internal convector fins can be seen from the top or from the side, but this time the tops of seam top radiators are thin and straight, providing a crisp, straight line to the top of the radiator.
Seam top rads were also standard installations for many 1970s-built houses and if your radiators have not been replaced since your home was built, these are a popular choice for a straight swap that won't change the aesthetics of your rooms.
The straight nature of the finish makes them popular for drying socks and underwear on them, without them sliding off.....the radiator, that is!
Convector radiators at TradeRadiators.com
All of our convector radiators utilise 3rd generation radiator technology meaning they are more energy efficient, use less water, are manufactured from less steel and provide greater heat outputs than previous generations. This means you will be spending less on heating bills as well as knowing that you're likely purchasing a product that has a smaller carbon footprint than what you have in place at the moment.
Convector radiators require a low water content to run on a low-temperature heating system using ground source heat pumps. We know that an energy-efficient heater is important to you, which is why we try to be as elaborate as possible about each unit's energy efficiency. We also have low temperature surface radiators for those looking for safe options for public spaces such as schools, hospitals, offices or community centres.
For example, you may be thinking of a wall-mounted convector heater. When selecting our convector radiators, we ensured we chose brands that look good and perform to a high standard. We have categorised them into three distinct groups - own brand, premier, and specialist.