When setting out to create a modern and contemporary interior, the go-to colour is most commonly white. White has become synonymous with cleanliness, minimalism and organisation. All qualities that many people wish to bring into their home. So it's no surprise that white has become the colour of choice for interior designers seeking to create a contemporary feel. This article will discuss why and how white has become so popular and also provide some examples of how it has been used to fantastic effect in the hope that you too will feel inspired to do the same in your home.
Why white?
For those colours which you wish to be beautiful, always first prepare a pure white ground. - Leonardo Da Vinci
White has long been seen as the essence of sophistication, modernity and contemporary chic. Open any style supplement or glossy mag and you'll see large open plan interiors that are primarily white. As well as the traditional purity, white has come to mean expensive too, perhaps perfectly embodied by a wedding - pure and high-cost!
Cleanliness
It also stands for cleanliness, which is why white interiors have become popular with many. Go to any private hospital or pricey dentist's surgery and you'll likely be surrounded by white. This has spilled over into restaurant and office industries, all trying to replicate that feeling of cleanliness by incorporating white as the dominant colour.
Minimalism
Minimalism has long been associated with white. Once of the main reasons is the lack of colour in white places anything else in stark focus. Place a bowl of fruit on a white table in a white room and your eye is immediately drawn to it. For this reason, white interiors often contain hidden storage as a way of removing any clutter or hint of disorganisation. Whereas lots of individual objects in a colourful setting can be viewed with interest and deemed 'full of character', things cannot be on display on a white background as it could easily be construed as a 'mess.' White really is any neat freak's dream colour because it provides an inbuilt excuse to keep things tidy, organised and generally maintaining the pleasing clean lines and smooth surfaces typical of a white interior.
---
White Column Radiators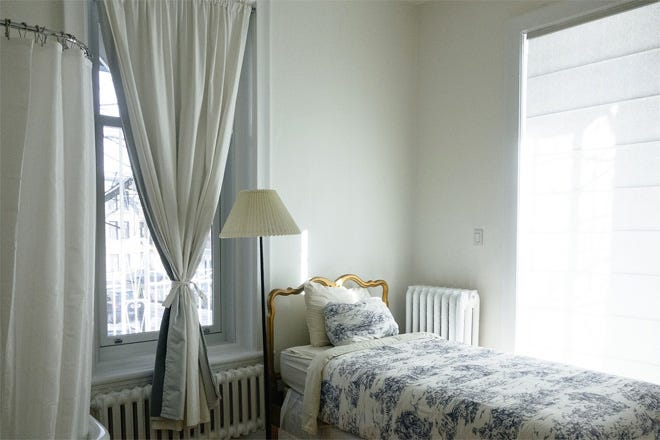 We're a company that sells radiators, so of course we're going to big up the idea of including white radiators into your interior design plan. However, if you are intent on creating an all-white living environment in your home, then ensuring that you install the right kind of white radiator is essential. While one of the most common types of radiator is the standard white convector rad, we don't really recommend these if you're going for the minimalist look. The convector rad is great if you are looking for an affordable way to replace all the radiators in your home, but you probably need something a little more stylish in this situation. For a clean-lined, minimalist experience, we definitely recommend considering installing some white column radiators. They've quickly becoming among the best-selling rads in our catalogue and we can completely understand why. Column rads straddle that stylish fine line between the plain standard convector rad and the cumbersome cast iron rad. They're efficient, functional and stylish and look amazing in any environment they're installed in. If you've been considering how to incorporate radiators into your monochrome, minimalist interior design plans, then definitely have a think about installing some white classic column radiators
---
Mix up the floor colour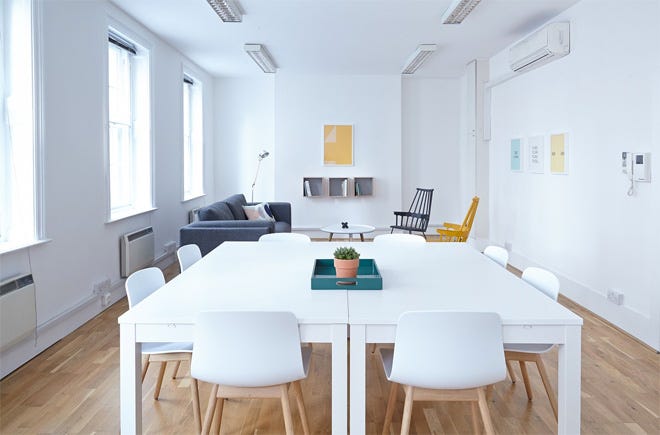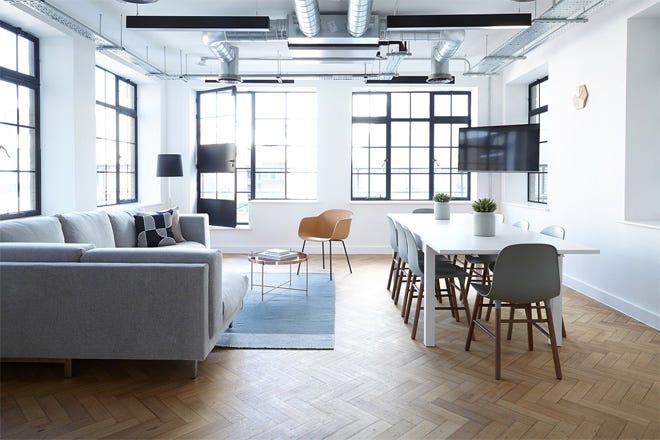 In these examples you can see that the predominantly white rooms have been contrasted with a slightly darker wood effect floor. People often get stuck on the floor when decorating a minimalist room and often think that the only options are a white carpet or white tiling, neither of which are particularly practical. The rooms above show that installing a light-coloured wooden floor is very visually pleasing but doesn't take away from the modern and minimalist overall style of the rooms.
---
Add coloured lighting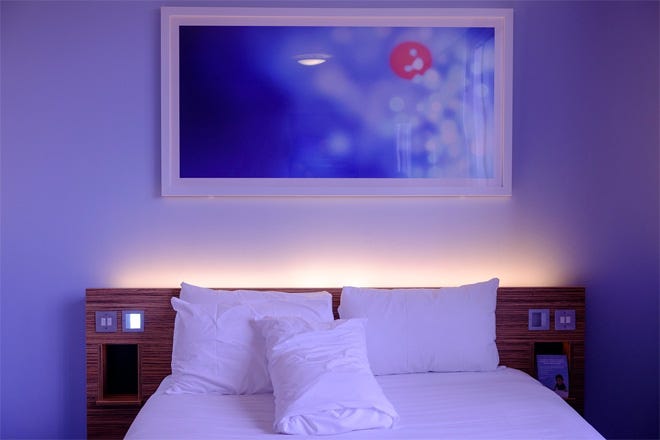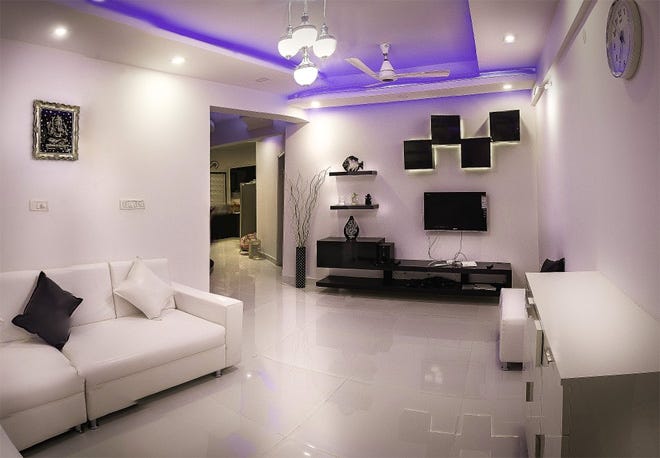 Adding some coloured lighting into your white room can provide a completely different atmosphere at the flick of a switch. The images above both show clearly minimalist white rooms that can provide those nice clean lines during the day but, come nighttime, switch on the purple light and the rooms are transformed. If you are planning on having an all-white space then also having some coloured lights you can switch on an off when you like gives you a very versatile proposition.
---
Other white room examples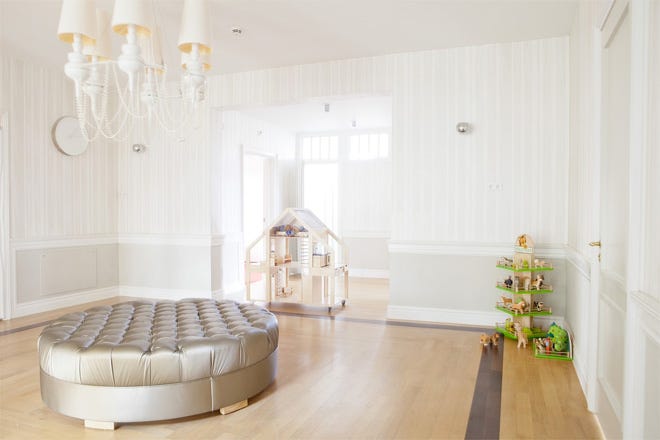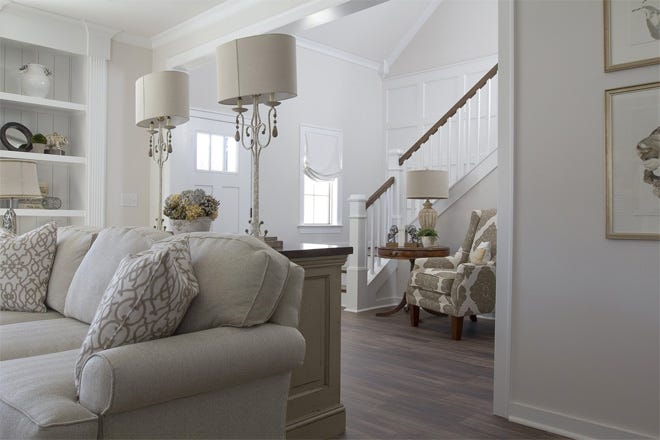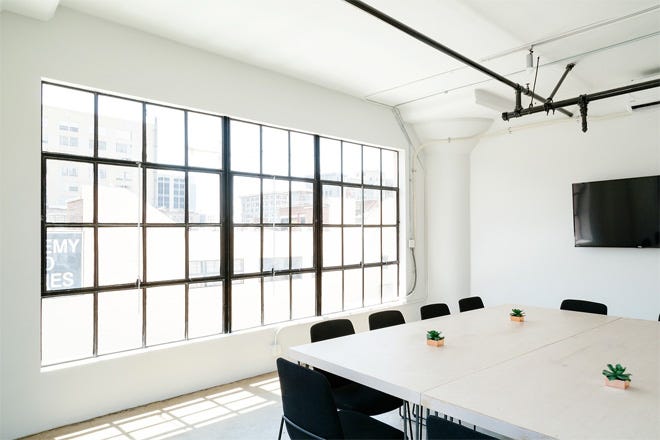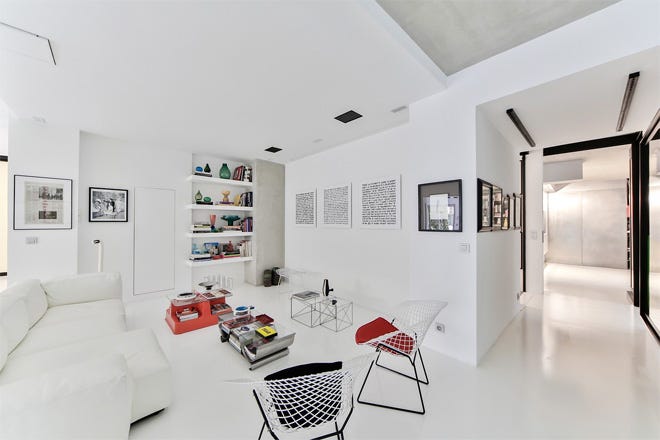 All images courtesy of Pixabay.com
---
RELATED ARTICLES
•
Interior design inspiration: column radiators
•
Interior design inspiration: white heated towel rails
•
Are you looking for interior design inspiration?
---