One of the most common questions we receive at Trade Radiators is a variation of "should I install my radiator underneath a window?"
In this article we'll answer this common question so that you are fully informed when deciding the best place to install your radiators.
Inefficient single glazing
The idea that the area below the window is the best place to install a radiator comes from the days when central heating was starting to become standard, but single glazed windows were still the norm.
Single glazed panes of glass are notorious for being inefficient and allowing lots of cold air into a room. The thinking was that by installing a radiator under a window, the cold air coming in would quickly be heated up by the warm radiator and push the hot air into the room.
Back in the days of single glazing this made sense and resulted in most rooms having a radiator installed under the window, however is it still relevant today?
Improvements in efficiency
In the modern world, all new-build housing and the vast majority of refurbishments include installation of double glazing as standard.
It's long been recognised that double (and even triple) glazing is much better at preventing heat loss out of a window, keeping a room warmer for longer and using less energy.
In addition, many houses have cavity wall and loft insulation which also greatly improves energy efficiency and decreases heat loss.
These technological improvements to building standards means that you do not have to install radiators under a window and have greater flexibility when it comes to placement.
The rise of vertical radiators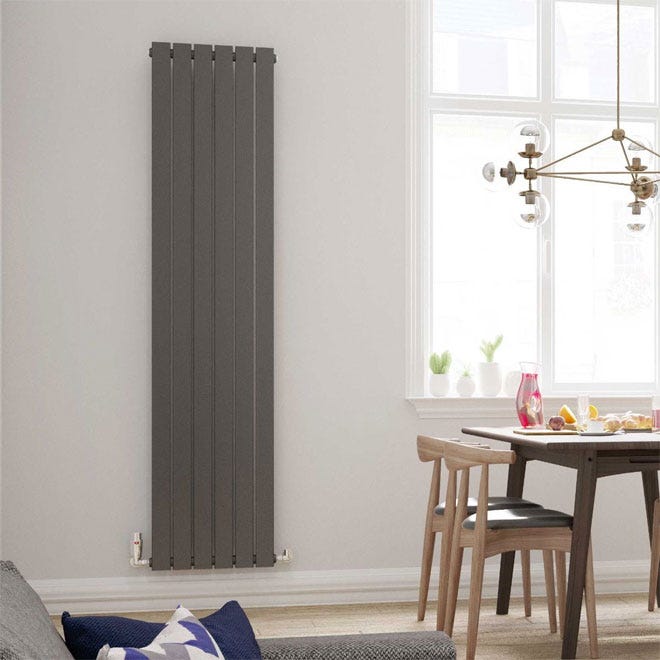 The last decade or so has seen a massive increase in the manufacture of vertical radiators.
Where they might once have been a bit of a novelty, vertical rads have become standard and are available with as many size and finish options as their horizontal counterparts.
We are living in increasingly smaller houses and apartments which often results in a lack of horizontal wall space. Vertical radiators make fantastic use of upward space, allowing small or awkwardly shaped rooms to have the right amount of heat.
Vertical radiators also mean that narrow walls or the space next to large windows or patio doors become perfect places to be installed. Traditionally these areas would have been impossible to heat adequately due to the limitations of horizontal radiators.
Under the window still works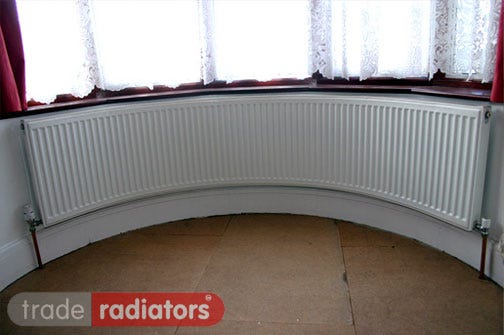 Installing a radiator under a window is still a very good option. Although modern double glazing gives you other places to choose from, they are still not 100% efficient at stopping cold air coming in.
The area beneath a window is also a good place for a radiator because it's often free of furniture. It makes sense to install a rad here because there's no large pieces of furniture in the way to block hot air from circulating around the room.
Often it's a simple case of you needing to replace a radiator that's already under a window. It's far simpler to install a new radiator in exactly the same place as the old one than it is to reroute pipework, decorate over holes and select a new place to put one.
We got a massive range of horizontal radiators at Trade Radiators, allowing you to choose exactly what you need for your room, under the window or otherwise. If you have bay windows, then be sure to check out our specially designed Ultraheat Curved Bay Window Radiator range.
RELATED ARTICLES
• Horizontal or vertical? Choosing the right radiator for you
• How to fit a vertical radiator