Have a question about any of our products? Call the Trade Radiators team at 0141 225 0430 or send us an email at info@traderadiators.com.
At Trade Radiators we have an experienced team of staff who are always on hand to deal with any questions you may have regarding any of the products on our site. Whether you are looking for further information on one of our radiators or cannot find what you are looking for, do not hesitate to get in contact with us and we will either resolve your query there and then or get back to you as quickly as possible.
Opening Hours


Our helpline and live chat support are opening during the following hours:
Monday
08.30 - 17.30
Tuesday
08.30 - 17.30
Wednesday
08.30 - 17.30
Thursday
08.30 - 17.30
Friday
08.30 - 17.30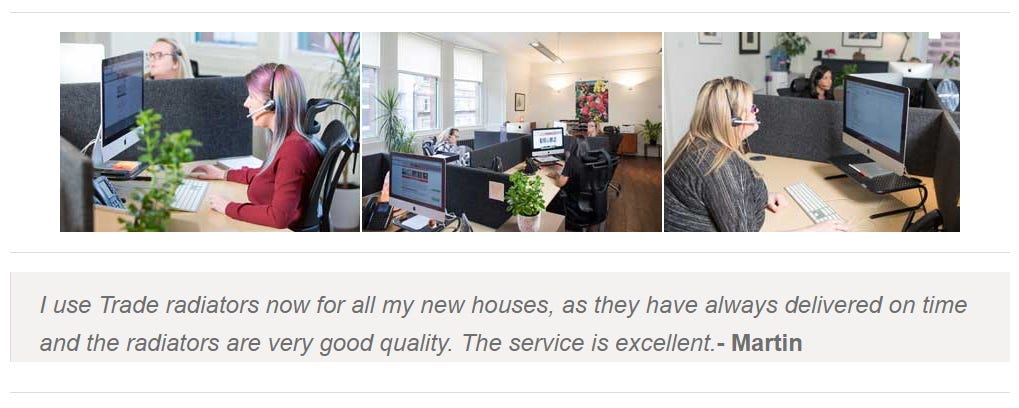 If you would prefer to write to us, you will find our contact us form below which will be sent directly to our team once submitted.
Please complete the details below and then press Send.