Best electric column radiators for 2022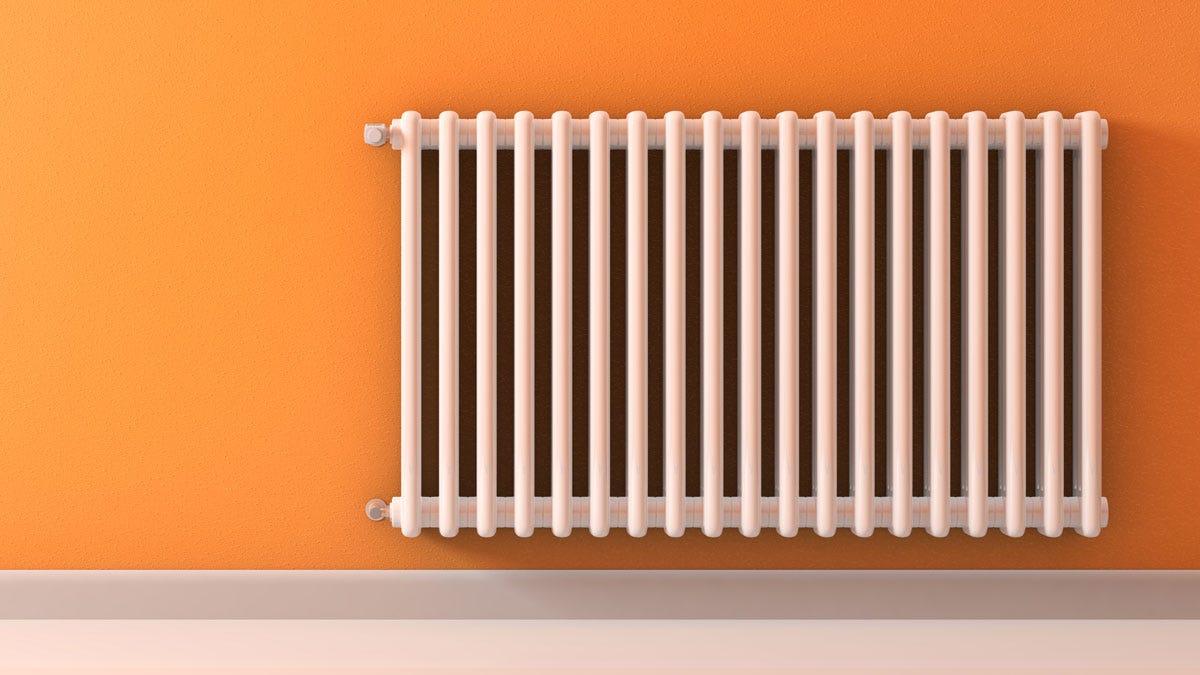 ---
A lot of people don't have gas-powered central heating in their homes, which means that they need to look for a stylish and efficient electric radiator alternative. There are also people who want to add heating to a particular room without going to the expense and inconvenience of installing new pipework to incorporate a traditional hot water radiator. Again, a great-looking electric radiator would be the perfect solution.
However, when it comes to electric radiators, many people think they are limited to cumbersome storage heaters or generic flat panel heaters. Fortunately, electric radiator design has improved massively in recent years and there are now a huge range of high quality and efficient electric radiators that look absolutely fantastic. We have a massive variety of just such electric rads to choose from at TradeRadiators.com
---
---
Why are electric column radiators so good?
Column radiators are a brilliant and increasingly popular choice for many homeowners, combining some of the grandiosity of cast iron radiators with the efficiency and affordability of standard convector radiators. The fact that column radiators are now available as an electric heating solution means that those without a convention boiler based central heating system can also benefit from these top quality heat emitters.
Our electric column radiators are available in a wide range of sizes and with 2, 3 or 4 column profiles. The greater the amount of columns, the chunkier the radiator and the more heat their are capable of emitting, which means you can get the exact radiator you need to suit your space.
For example, if you wanted to put an electric column radiator in a narrow space (like a landing or hallway) then a 2 column radiator would probably be the most suitable option as it wouldn't protrude too far from the wall. If you had a larger space like a bedroom or living room then you could opt for a 4 column electric rad and get some serious heat into your room.
If you're not sure about the level of heat you need to comfortably heat your room then make sure you look at our Heating Calculator which will definitely help you out.
---
---
What electric column radiators to we stock?
In our specific electric column radiator section, we offer a variety of choices from two main brands.
Nordic Electric Column Radiators
The first is our small range from Nordic radiators. Nordic is a brand which is fast getting a reputation for brilliant finishes and high quality manufacturing. Heavily inspired by Scandinavian minimalism, our Nordic electric column radiators are available in a 3 column design in 5 different sizes:
600 x 630mm
600 x 765mm
600 x 900mm
600 x 1035mm
600 x 1305mm
All are finished in white and the bright gloss finish will be really effective at brightening up any room they're installed in. Manufactured from premium steel, these electric radiators come with a comprehensive 15 year guarantee and a 2 year guarantee for the electric element. With free mainland UK delivery, these Nordic electric column radiators are a great option for anyone looking for efficient and stylish electric heating.
---
---
DQ Electric Column Radiators
DQ Heating have been making top quality radiators for over two decades and are well known for utilising the best materials during their manufacturing process. If you're looking for some stylish and efficient electric radiators for your living space, then you'll be delighted with the DQ electric column range that we offer at Trade Radiators.
We offer our DQ rads in 3 sizes, which are the popular dimensions of 600 x 692mm, 600 x 876mm and 600 x 1060mm and all come with the choice of 2, 3 or 4 column profiles.
Where the DQ electric column radiators also excel is in the choice of colours available as standard:
Bare metal lacquer
Brass lacquer
Copper lacquer
Historic copper
Matt black
Anthracite
Black nickel
We also offer the option of bespoke colour choice, whereby you specify your RAL colour and we'll have your chosen radiators custom painted in that colour. This means you can get a high quality electric radiator to heat your room efficiently and match your interior design plan perfectly.
These stunning electric radiators are available with a 10 year guarantee (radiator), 2 year electric element guarantee and free delivery to all mainland UK addresses.
---
---
Electric cast iron radiators
If you wanted to branch out from column radiators then make sure you check out our range of electric cast iron radiators. Our cast iron range is manufactured in the UK by the hugely respected British radiator manufacturer Paladin, who have a fantastic reputation in the radiator industry.
If you have a period property that doesn't have gas central heating, but you want to maintain the character of the building, then opting for a cast iron electric radiator could be the perfect solution. We offer these electric rads in a a huge choice of dimensions and with the option of column profiles all the way up to 7 for huge heat outputs!
---
---
---