It's exciting times here at Trade Radiators because there's a new rad in town (on our site), this type of radiator is quite possibly the most environmentally-friendly we've ever sold.
We've added the designer vertical DQ Ruvo Radiators to our range and they come in two fantastic sizes and stylish colours:
1800 x 315mm - White - 2829 BTU
1800 x 315mm - Anthracite - 2829 BTU
1800 x 635mm - White - 5654 BTU
1800 x 635mm - Anthracite - 5654 BTU
100% Recycled Aluminium
Reducing our carbon footprint is one of the biggest challenges facing humanity today, as we battle to put the brakes on global warming.
So you'll be incredibly pleased to know that all of our DQ Ruvo Radiators are manufactured from 100% recycled aluminium.
In the first instance, this mean these rads are used from already-existing materials, avoiding the need to plunder to Earth for further natural resources.
In the second instance, when these designer radiators come to the end of their natural life, the aluminium will be able to be recycled and used again for future generations.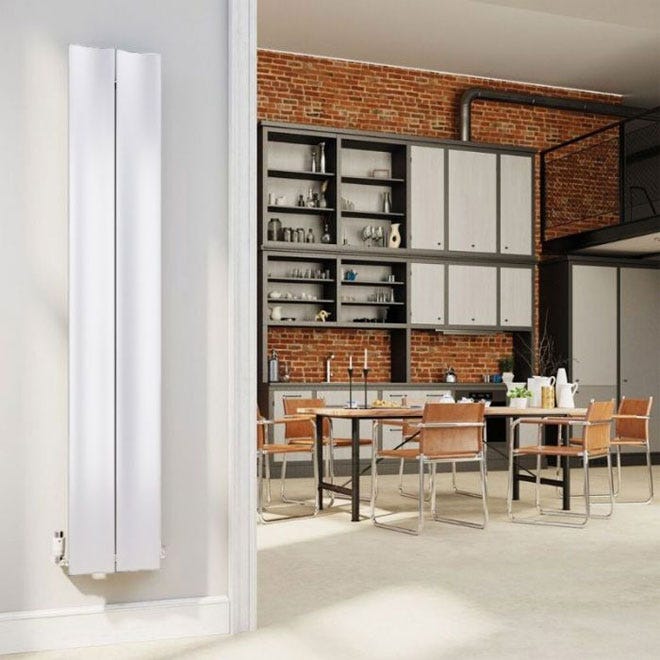 Incredibly energy efficient
Aluminium is a very popular radiator manufacturing material because the metal is an excellent conductor of heat.
Our DQ Ruvo rads can get up to your desired temperature very quickly, which means less gas is required to heat your home efficiently. As a consequence, many people who install aluminium radiators often report lower heating bills.
In addition to less gas being used, the efficient conduction of heat through the metal results in less water being needed. Aluminium gets warm so quickly that less hot water is needed than radiators made of other metals.
In terms of energy efficiency, it's win-win all round!
Low carbon footprint
These Italian-designed, aluminium radiators don't weigh very much, due to aluminium's sturdy but lightweight construction.
This means that shipping and manufacturing costs are lower at our end and there is less packaging required when we send them out to you.
As you're probably aware, the more we can reduce transportation miles and packaging when moving products around, the lighter the impact on the environment.
When making purchases now, we should all be taking these things into consideration and thinking about how what we're buying affects the world we live in.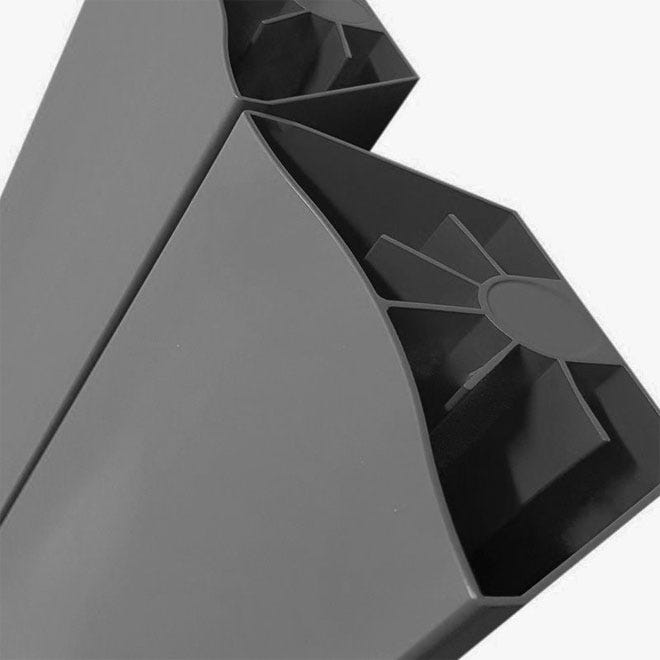 Available now with free delivery
Our DQ Ruvo Designer Radiators are some of the most stylish radiators you could hope to see.
Their sleek, vertical design means they make excellent use of vertical space with no loss of heat output.
Vertical radiators are becoming more and more popular because they work well when horizontal space is at a premium and also give you more options when it comes to arranging your furniture.
If you want an eco-friendly radiator that looks great and may well help to lower your heating bills, take a closer look at these amazing designer aluminium radiators.
---
RELATED ARTICLES
• Our whole aluminium radiator range
• 5 reasons to buy an aluminium radiator