Everybody wants to sell what's already been sold,
Everybody wants to tell what's already been told,
What's the use of money
If you ain't gonna break the mould?
Even at the centre of the fire, there is cold,
All that glitters ain't gold.

Prince
Perhaps the lyrics should be "even at the centre of every self-respecting living room, there is a gold radiator." Maybe not quite as catchy.
It could be tempting to write gold radiators off as something over the top and unnecessarily extravagant. Something the Kardashians might popularise.
However, if you have the right property and choose the correct style of radiator and shade of gold, you might just find that you've got something incredibly stylish and unique.
While a gold radiator might look out of place in a new-build-home, they can look absolutely fantastic in period properties, such as Georgian or Victorian homes.
Anywhere that has high ceilings, large sash windows, fireplaces and ceiling roses are likely candidates for gold radiators that look good.
A gold finish typically suits cast iron radiators, which, in turn, typically suit period properties.
In terms of colour, there isn't one single shade of gold. In fact we offer several different types of gold finish, so if you decide it is something you'd like to consider, you have a variety of options available.
There is no honest man — not one — that can resist the attraction of gold!

Aristophanes
Below, we offer some of the choices you have when selecting a gold radiator from us. We hope it provides you with the inspiration to install gold radiators in your home.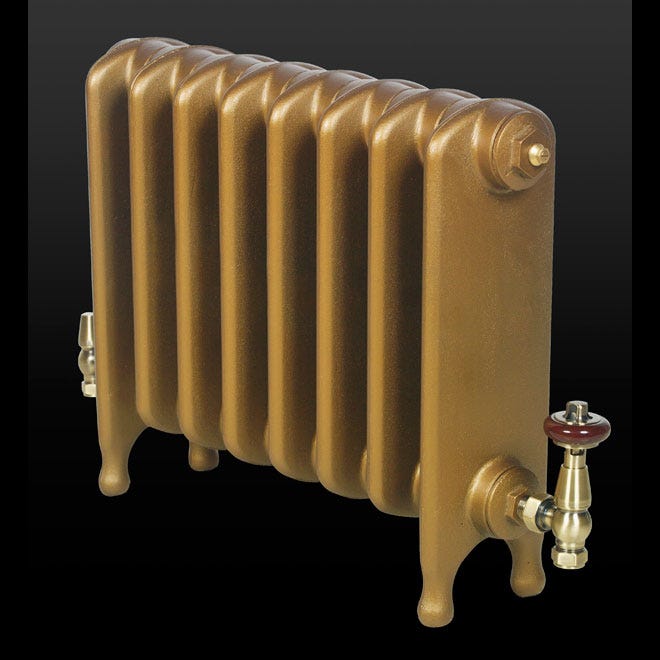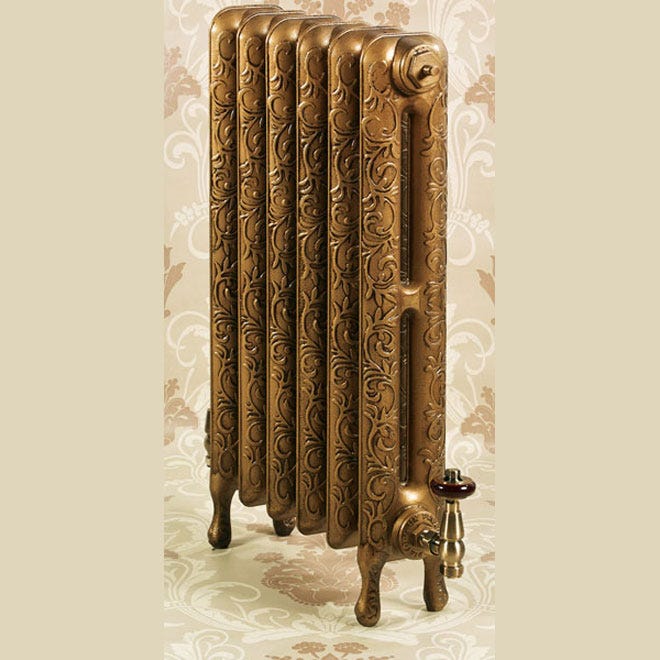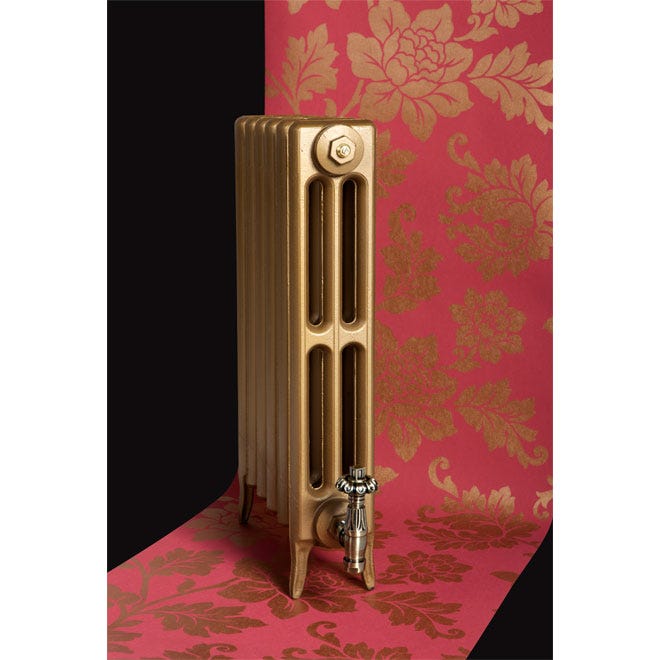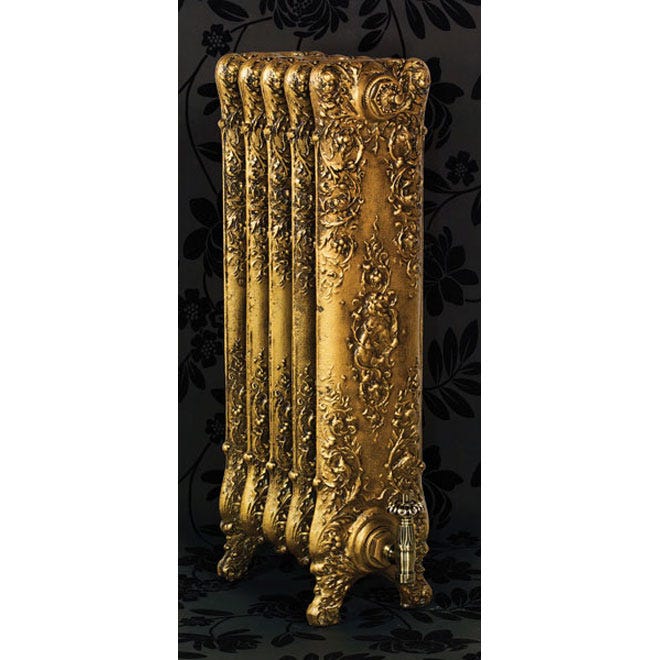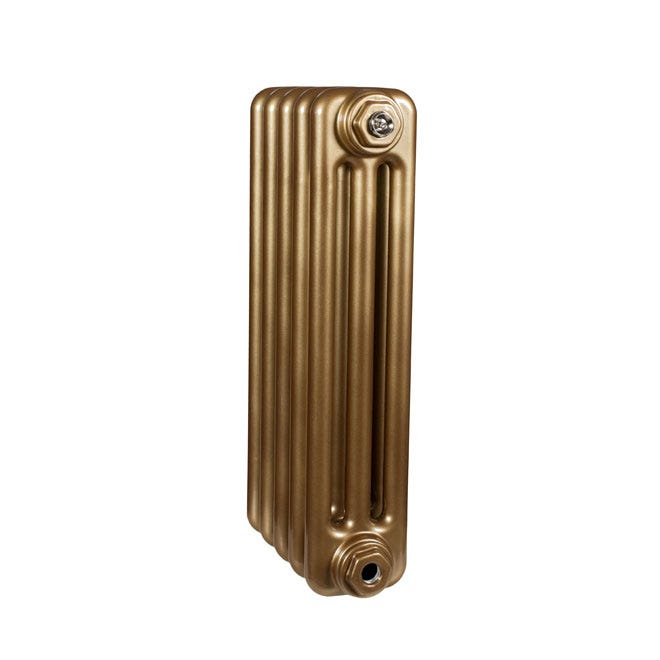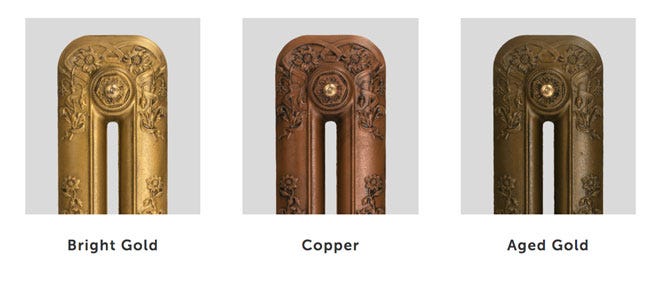 ---
RELATED ARTICLES
• Interior design inspiration: Vertical Radiators
• Interior design inspiration: Column Radiators