Heated towel rails have become an integral part of the vast majority of bathroom upgrades.
Most bathroom fitters will concur that a high proportion of their customers will have factored in the installation of a towel rail into their interior design plans.
And it's not difficult to understand why.
Heated towel rails give the impression of a modern and stylish bathroom. A bathroom that's had time spent on it and a sign that it's been upgraded.
Not only that, but they're very practical too as they help to ensure that damp towels that previously wouldn't have dried properly between showers are now toasty and warm, ready for action.
Knowing how popular towel rails are, we've compiled a list of our best sellers in 2019. The Trade Direct range that all of these rails come from is our economical range, so can be sure you're getting top quality for fantastic prices.
Trade Direct Wessex Traditional Towel Rail White 960mm x 675mm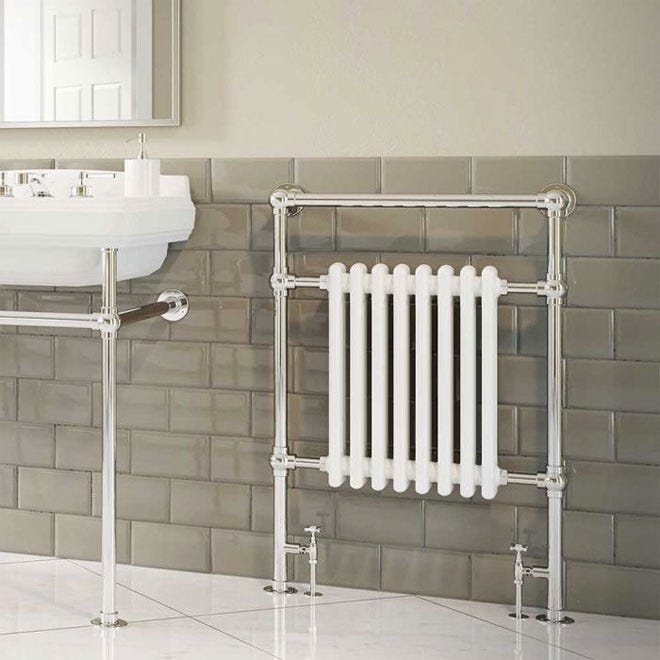 Traditional bathroom radiators look absolutely stunning, particularly in period properties. This Wessex rad is the most popular among our customers and it's easy to see why.
The beautiful white and chrome combination give a sense of traditional class and, coupled with some classic radiator valves, you really achieve the look of something quite special.
The Wessex being 960 x 675mm emits a heat output of 2641 BTUs and has the added benefit of a heated chrome bar across the top, giving it the ability to heat the room adequately and warm a towel or two at the same time.
Trade Direct Avon Traditional Towel Rail White 960mm x 540mm
Another traditional bathroom radiator that has proved very popular amongst our customers is the Avon 960 x 540mm.
Because so many of us are creating bathrooms, ensuites or toilet rooms out of very small spaces (e.g. under the stairs, in hallways, stealing areas from big bedrooms etc...), we often think that our towel rail or radiator options are limited.
The Avon measuring 540mm wide is a great option where space is limited and shows that you can get a radiator and heated towel rail squeezed into a small area with style!
Trade Direct Towel Rail Chrome Straight 1200x500mm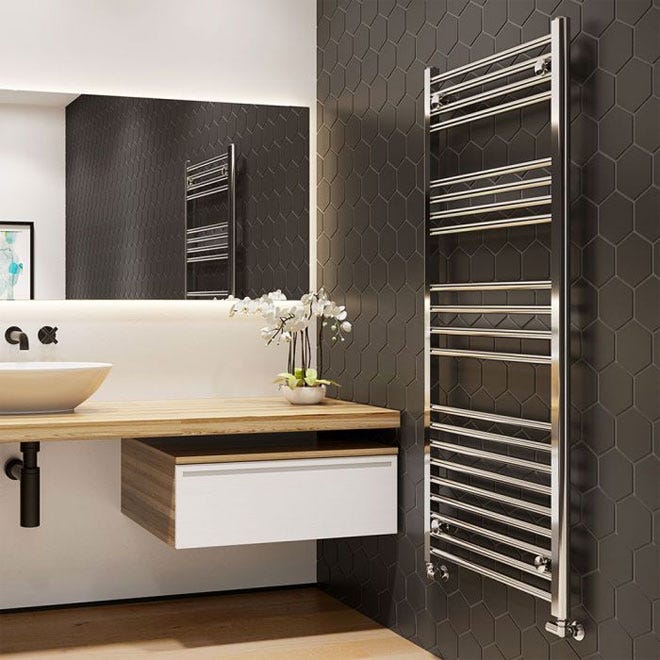 When people imagine a typical heated towel rail in their minds, a chrome straight bar 'ladder' style rail is usually what they think off.
These beauties give that modern and contemporary feel, often reminiscent of a luxury hotel bathroom. The ladder design also makes them very practical, allowing you to hang multiple towels up at once.
The 1200(H) x 500(W)mm is the most popular size among our customers as it fits nicely in most normal, family-sized bathrooms and emits a creditable 1760 BTUs.
Trade Direct Towel Rail Chrome Straight 1200x600mm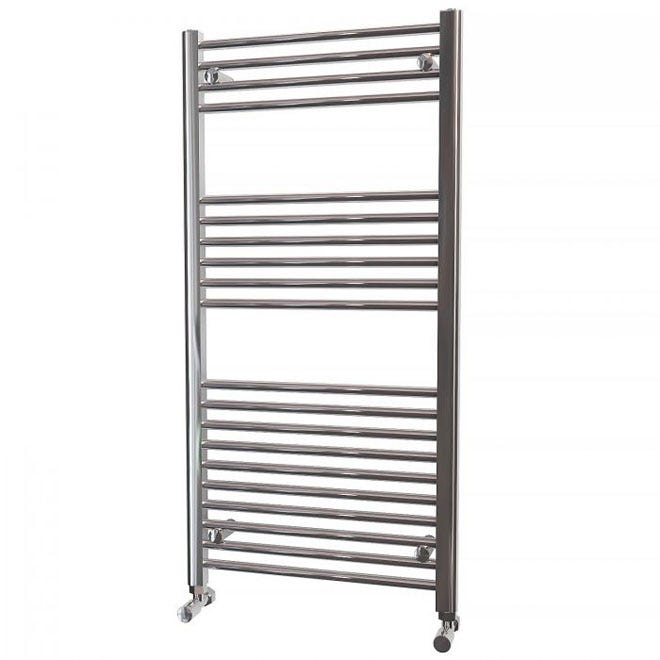 Our second most popular chrome straight bar heated towel rail, this kicks out 1905 BTUs, great for warming towels in most bathrooms.
These heated towel rails are manufactured from the highest quality 1.5mm steel and come with a highly polished chrome plating, which is easy to keep clean.
This types of heated towel rails are very popular because they're simple to install and do a stylish yet simple job of warming your towels to perfection
Trade Direct Towel Rail Chrome Straight 600x400mm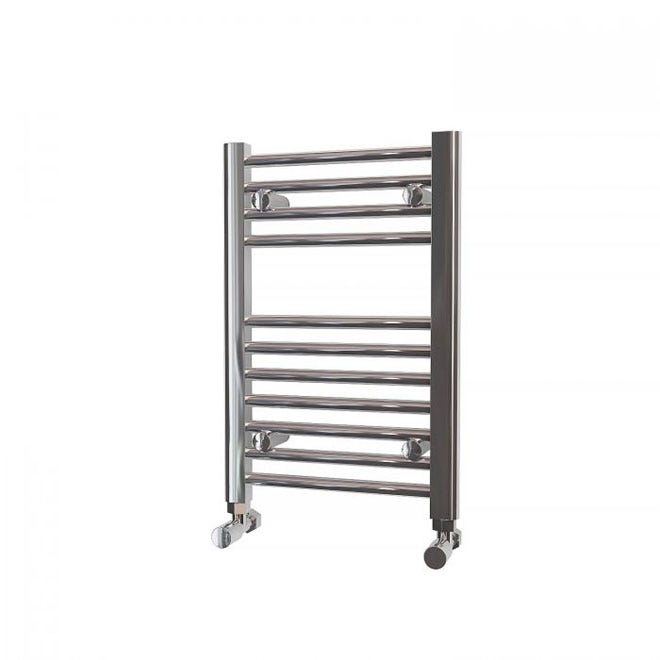 Many people like the idea of having a radiator and a heated towel rail in their bathrooms, even if space is limited.
That explains why one of the smallest of our heated towel rails (600 x 400mm) is among the most popular of our customers' heated towel rail purchases.
With the ability to emit 620 BTUs, this heated towel rail does not have the ability to replace a radiator on it's own, but is great if you're trying to sneak in some towel warming facilities into a small ensuite or cloakroom where wall space is tight.
---
RELATED ARTICLES
• Our best-selling Trade Direct Radiators of 2019
• The top 6 best bathroom radiator ideas