It may be the case that there are rooms in your house that could do with redecoration or at least some sort of update.
You may also have been putting it off thinking that redecorating requires a big budget that you simply don't have.
As a result, your room doesn't receive any special treatment at all and you end up frustrated that you are unable to make the changes you want.
However, updating a room doesn't necessarily require lots of money being spent on it. In this article we will show you how a little imagination goes a long way.
Clean your room
Get new soft furnishings
Create a picture feature wall
Paint or wallpaper one wall
Install a new designer radiator
---
Clean your room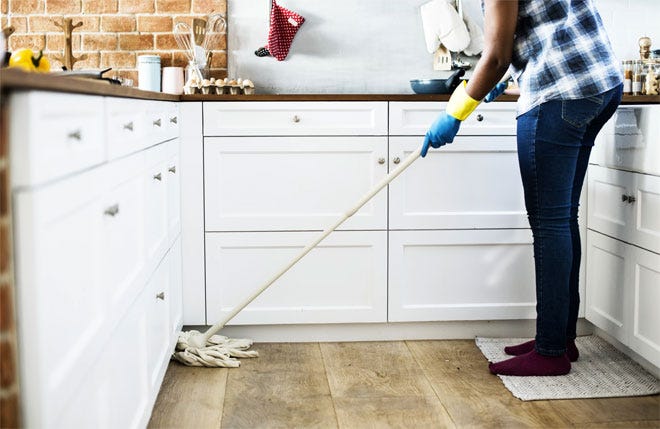 This is not to suggest that your levels of cleanliness are anything less than top notch, but in rooms that are familiar, we can often suffer from 'dirt blindness'.
This is where we do the necessary vacuuming, dusting and other obvious cleaning but we become oblivious to other areas of dirt that have built up slowly over time.
When was the last time you washed your curtains? Could your uPVC windows do with a wipe down? Are your kitchen cupboards covered in a film of grease and finger prints?
Have a look around your room and see if there's anything that could be improved simply by cleaning it.
Whether this is polishing chrome work, or wiping walls, ledges and surfaces, you'd be amazed a how refreshed your room looks once you've given it a good clean.
All it takes is a bit of elbow grease, rather than hard-earned cash!
---
Get new soft furnishings
You don't have to spend a lot to make a difference to your first impressions when you enter a room.
In the bathroom, for example, investing in some brand new towels gives you an opportunity to inject a fresh new colour into the room.
You could also make a big impact by replacing a mouldy old shower curtain or upgrading worn bath mats.
In the living room, some new cushions can make a world of difference, as can a well-placed throw or rug. A simple pouffe or footrest can not only make a difference to the aesthetics, but also to comfort as well.
Introducing some new lamps on to the bedside tables in your bedroom is a very budget-friendly way of making a difference, as can new lampshades in any room.
---
Create a picture feature wall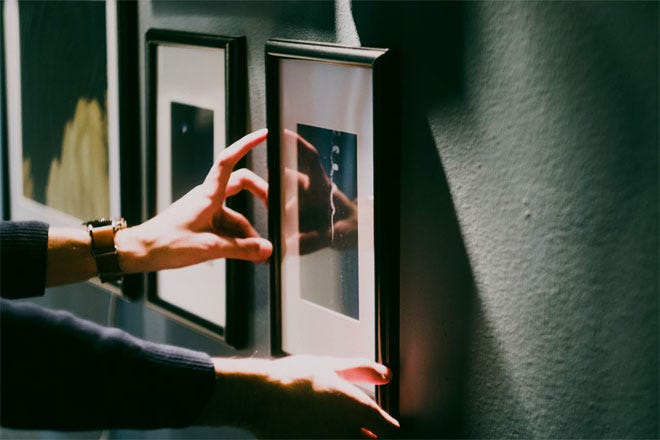 Select a wall or an area of a wall in your room of choice and start by putting a framed picture of your choice in the centre of it.
You can then work your way outwards adding more pictures of different shapes and sizes around it, creating a sense of organised randomness.
You can choose to have matching or different types of picture frames, depending on your preference. You can also decide whether you want to have lots of different sized art prints or fill the frames of pictures of you and your loved ones.
Having a picture feature wall is an easy and inexpensive way of transforming a blank wall into something much more eye-catching and exciting.
---
Paint or wallpaper one wall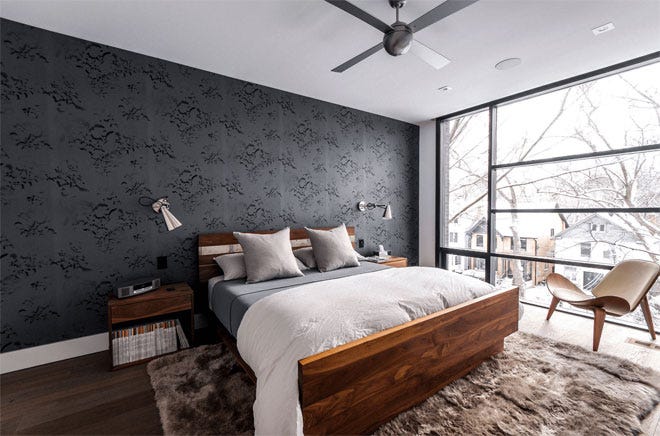 If you don't have the time or the funds to go about redecorating the whole room, then an excellent shortcut is to put your efforts into creating a contrast wall.
Using paint or a fancy wallpaper, you can make a massive difference to the room by choosing a completely different colour than the other 3 walls.
A burgundy or an olive green wall are popular colour choices for contrast walls, as are bold and patterned wallpapers, especially in Victorian styles.
Depending on the size of the wall you choose, you don't have to spend a fortune on paint or wallpaper, nor do you have to completely empty a room.
You will, however, feel like you have a brand new room and you're likely to getting admiring comments from visitors!
---
Install a new designer radiator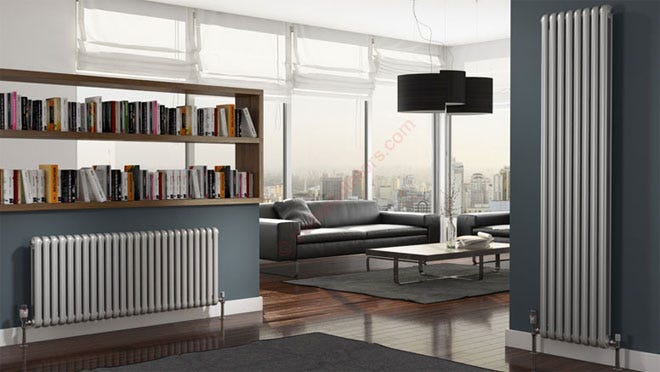 If you've got a scuffed and chipped yellowish convector radiator in your room that is over 15 years old, then updating it to something modern will not only refresh your room, but also may well help lower your heating bills due to greater efficiency.
Radiators have come a long way over the last decade or so and there are far more options, styles and finishes available than you might previously have imagined.
Yes, you can update your radiators with something white and crisp, but there are a whole other world of designer radiator colours out there including black, anthracite (charcoal), chrome and silver.
You're not limited to horizontal radiators either, as improvements in radiator technology mean that you can install vertical radiators without any loss of heat output.
Vertical designer radiators are especially useful if you have limited wall space and can absolutely transform a room by optimising vertical space and introducing heat to areas you might not have though possible.
If you're considering refreshing a room then updating your radiators is a fantastic and cost effective way of doing it!
---
RELATED ARTICLES
• 7 stylish ways to update your bathroom
• Installing silver radiators to add style to your room