Announcing the Winner of the Home Interior Photo Competition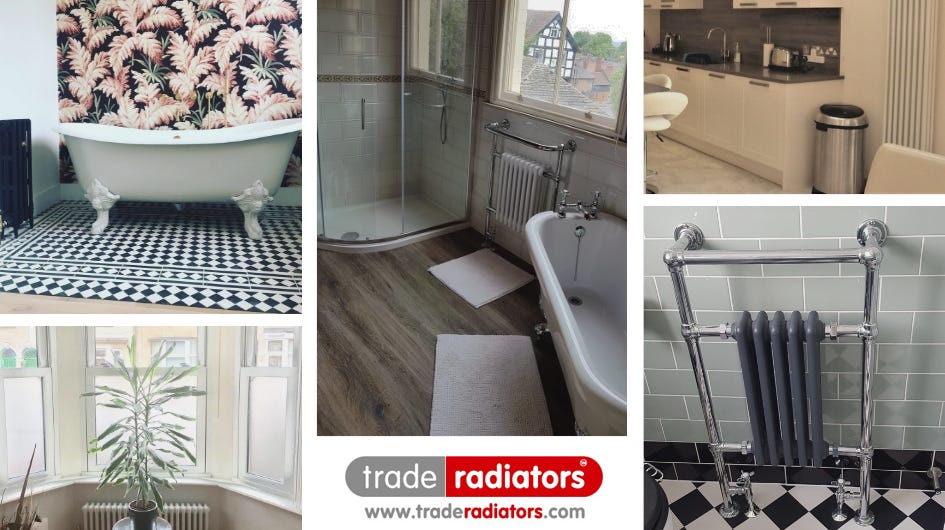 Back in July 2019, we began accepting submissions for our Home Interior Photo competition, giving everyone the chance to win a £250 cash prize. Our judges have been rather busy since then with us moving to a shiny new Trade Radiators website around the same time, but now our judges have finally gotten around to choosing an overall winner.
With that in mind, the winner of a cool £250 cash prize is...
1st Place - Paul Borstal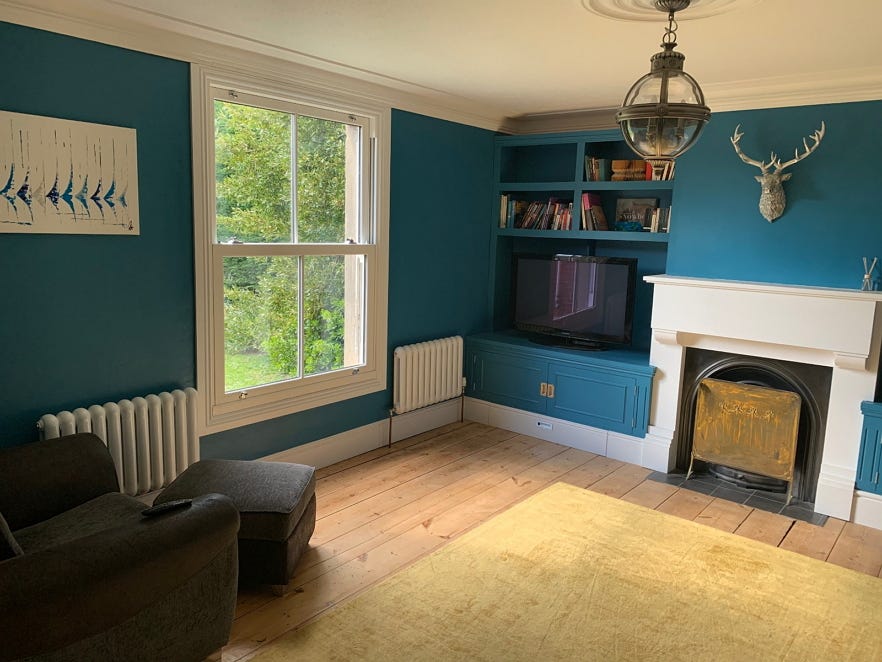 Congratulations Paul, we'll be in touch to make sure you get your £250 cash prize for your stellar submission. We like what you've done with the place.
About his submission, this is what Paul had to say:
"We recently moved into a Victorian house but although we wanted to bring it up to date we still wanted to keep some of the original feel to the room."

"We sanded down the floor and refinished with a Matt varnish the Box Sash windows have been replaced for a more energy-efficient double glazing but kept the same look. We obviously updated the radiators with a modern twist on the column look and feel and added a new Victorian Globe light to the centre of the room as the high ceilings permitted this."

"All modern coving was removed and replaced with new deep plaster and mouldings. The built-in cabinets have been made by myself and painted the same colour as the walls and we added some smart features like putting draws in the deep skirting so we didn't waste any space. "
Such an in-depth explanation of how he's improved his home interior, we're definitely impressed! The white column radiators certainly bring the room together, nice work.
Like the look of Paul's choice of column radiator? Bag one for yourself from our catalogue.
Honourable Mentions
We're thankful to have received so many impressive submissions, especially with such a wide variety of stylish radiators and heated towel rails. With that in mind, our judges really did struggle to pick an overall winner.
With that in mind, our judges also chose submissions for 2nd and 3rd place as honourable mentions. Take a look at these stunning interiors below:
2nd Place - Samuel Yates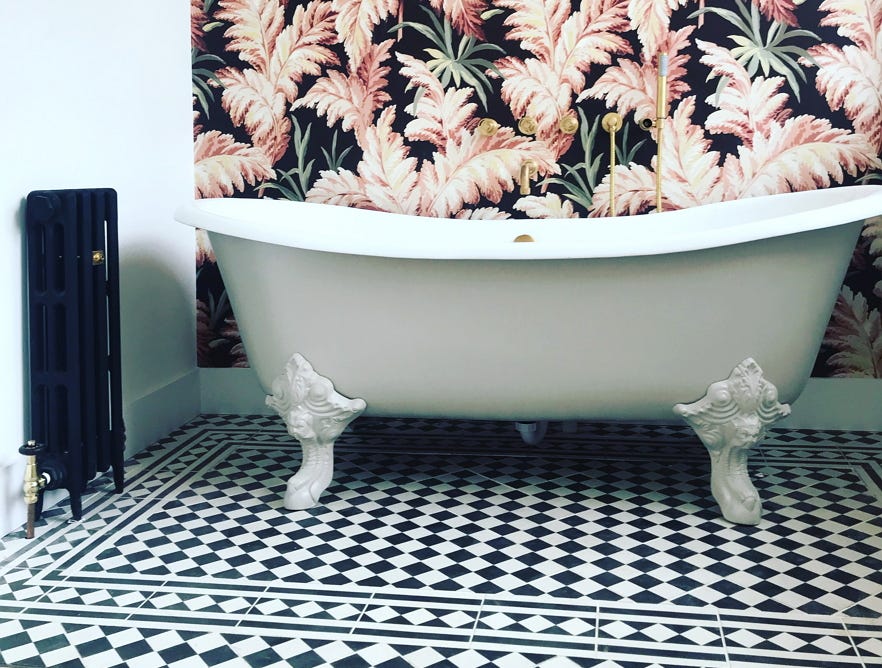 Samuel sent us this gorgeous photo of a traditional bathroom featuring a bold but minimalistic cast iron radiator. We have to say, the freestanding bath is very stylish and fits the decor - well done!
Samual describes his bathroom as having a "beautiful roll-top bath with a cast iron radiator..." and that it gets "...lots of light through the large metal windows".
Think a cast iron radiator might look good in your bathroom as well? Check out our full range of cast iron options in our catalogue.
3rd Place - Nicola Chase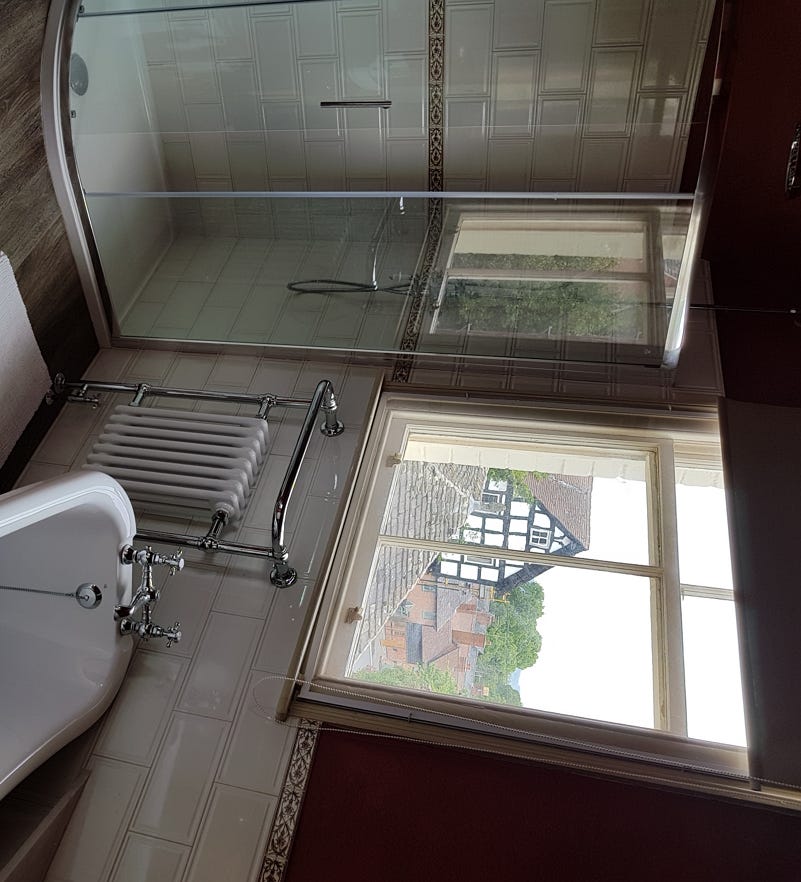 Nicola's bathroom has a much more modern edge but with a classic pairing of white and chrome fixtures. The traditional heated towel rail fits in perfectly and is one of our favourites here at Trade Radiators.
Nicola told us that her bathroom is "enhanced by a slipper bath, creative tiling, and bold colour scheme. However, it is set off perfectly by a Wessex traditional towel rail. Luxury redefined!". She's definitely right that her heated towel rail really makes the room, which looks fantastic.
Like Nicola's choice of bathroom towel rail? Why not take a look at the traditional heated towel rails we have in stock?
Thank You for Taking Part!
The team at Trade Radiators would like to thank everyone who took the time to send in photos of their home interiors - they were all unique and interesting in their own individual ways.
Keep an eye out for future competitions in 2020 by signing up to our newsletter below or following us on social media. You can reach us on Facebook, Twitter, and Instagram.
Have any questions for our team? Get in touch with us via the secure online form on our contact page, via email at info@traderadiators.com, or give us a call at 0141 225 0430.