To coincide with the 2018 World Cup that has kicked off in Russia, we're delighted to announce that we are offering 10% off all off our radiators, heated towel rails, valves and accessories from 21st - 30th June.
Summer is a great time to buy
This time of year is actually a great time to make changes to your central heating system, not only because you're using the heating less at the moment, but also because plumbers are much more available during the summer. There's less people having boiler breakdowns, burst pipes and other emergency situations than at the height of winter. So if you buy some new radiators or heated towel rails now, you're very likely to find a plumber who'll be able to install them very quickly!
All products included
Everything is on sale. Everything comes with free delivery. Everything comes with the highest manufacturing standards and comprehensive guarantees. Simply add the products to your cart on our website and then enter code
WORLDCUP10
at the checkout to receive a 10% discount off your whole order!
Top 3 Best Sellers on TradeRadiators.com
Some radiators are consistently popular regardless of latest trends or fads. Here are 3 of the most popular with our customers and they are included in our World Cup sale running 21st - 30 June 2018.
#3 - Trade Direct Chrome Heated Towel Rails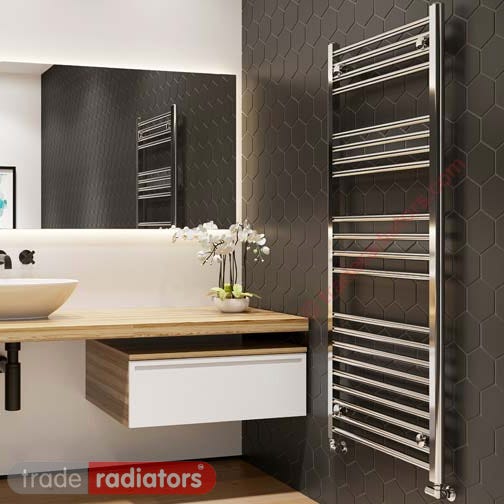 These beauties are forever popular with our customers because of their great value, the stylish looks and efficient heat outputs. The lovely 22mm bars provide extra surface area than our competitors allowing the rails to emit a fantastic amount of heat for their size. Available with flat or curved bars and with the option of fitting them to conventional, electric or dual fuel heating systems, our Trade Direct Chrome Heated Towel Rails are amazing choice for any bathroom, shower room, cloakroom or ensuite. On sale from 21-30 June. Use code
WORLDCUP10
for your 10% discount.
---
#2 - K-Rad White Compact Radiators
Our high quality K-Rad Compact Convector Radiators are continually popular with our customers because they that classic radiator 'look' but with all the benefits of modern technology and efficiency. Manufactured to the highest standards using the best quality mild steel, our K-Rads come in a massive range of styles and with the options of single or double panels and convector fins. Particularly popular with those replacing all the radiators in the home, the stunning convector rads provide a nice uniformity and are suitable for any room in any type of property. These are included in our 21-30 June sale and you can use code
WORLDCUP10
to get your 10% discount.
---
#1 - Trade Direct Classic Column Radiators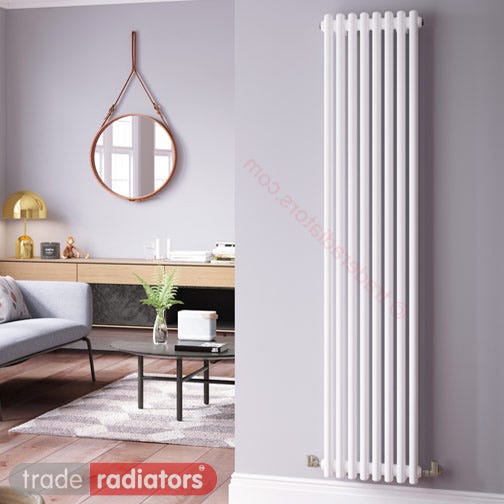 Classic column radiators ooze absolute class and sophistication and look good in any property, whether it be a modern apartment or a period cottage. Striking a lovely balance between the old world feel of a cast iron radiator and the modern and efficient designer radiator, our classic column radiators continue to prove popular with our customers no matter what their age or background. Manufactured to the highest quality and finished in a top-notch white powder coat, these amazing radiators come in a wide range of sizes and are available in horizontal or vertical orientations. On sale from 21-30 June. Use code
WORLDCUP10
at checkout for your 10% discount.
---