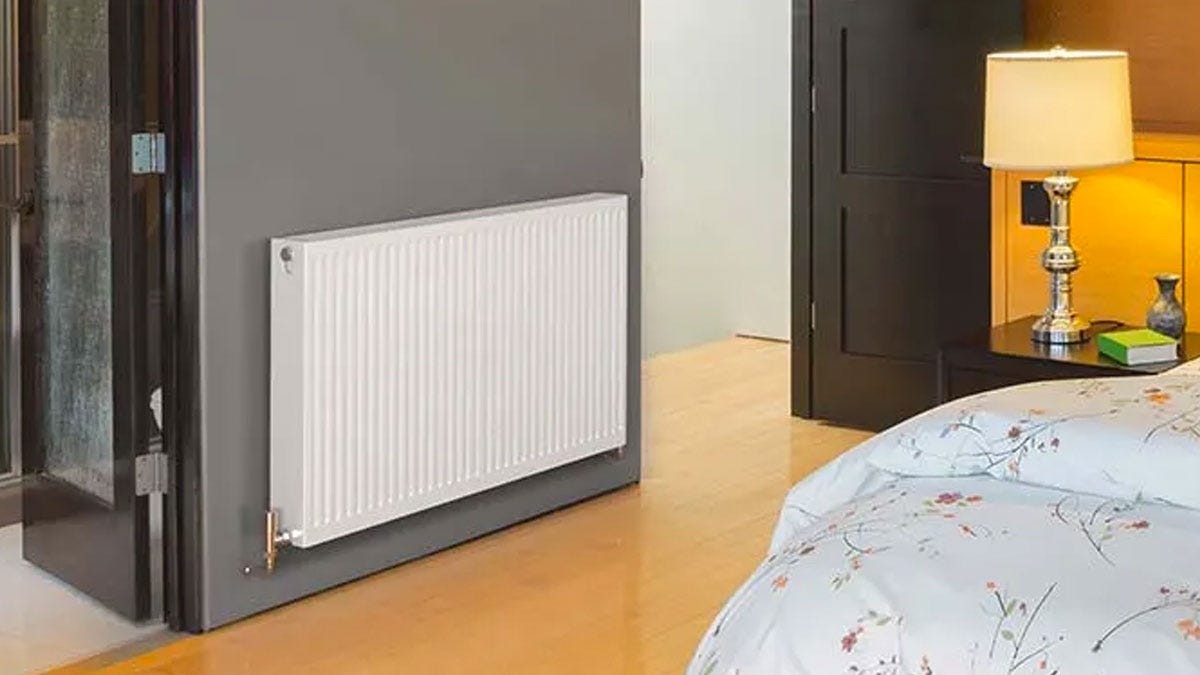 7. Stelrad Compact Radiator 300 x 500mm
Stelrad has been manufacturing high-quality convector radiators for a long time, and this neat compact offering is no exception. 300mm in height and 500mm in width makes this horizontally-orientated radiator a fantastic option for a room that has a low but wide space available, such as under a window.
With a double panel and double convector design to give you 1675 BTUs, this immaculate type 22 model also has a lush white finish and an integrated top grille with side panels to suit any small space needing heat in your home.
Also featuring precision welded convectors and flexible connection options to reduce your energy bills and operating costs, get your small designer radiator that packs a punch delivered in 2-4 days only and receive a comprehensive 10-year guarantee.