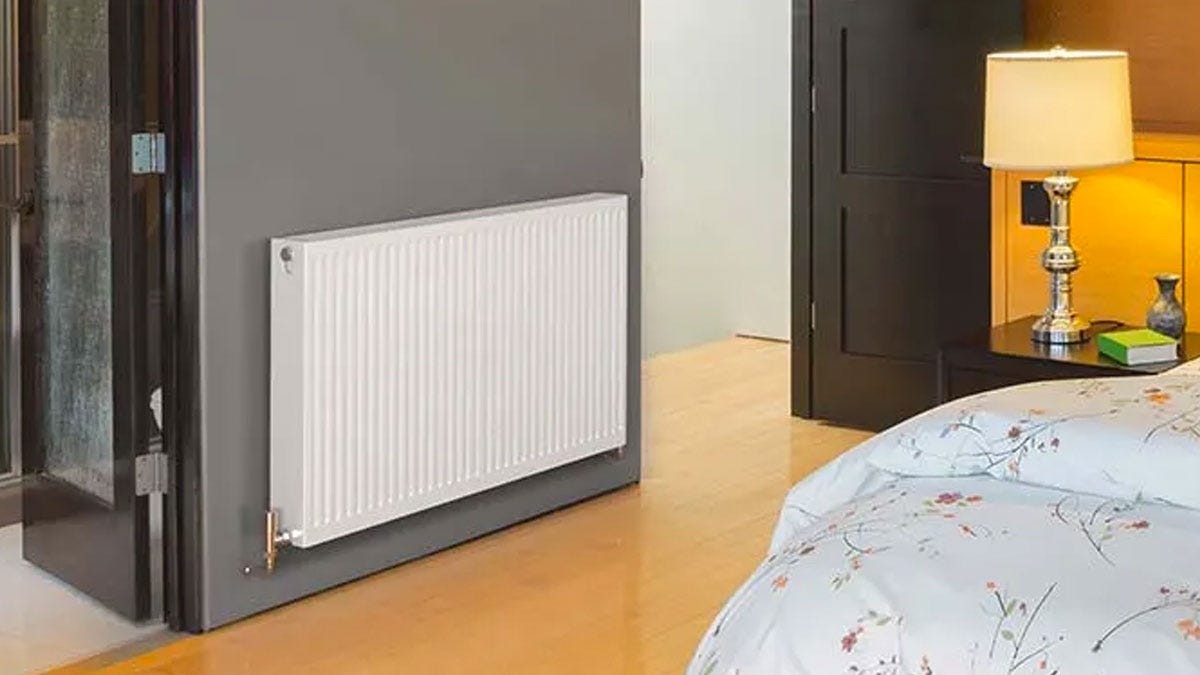 9. Reina Slimline Radiator 470 x 300mm
The smallest vertical radiator in our catalogue, this offering from respected manufacturer Reina is a stylish choice for a small area where you can take advantage of a bit of upward space. The heat output is 632 BTUs which is really impressive for such a small and discreet radiator.
The aesthetic of the Reina Slimline makes it one of the market's most fascinating designer radiators. It looks like a single flat panel, very slim, coloured White with an attractive gloss finish.
Its deceptively simple design is actually very sophisticated, and the robust steel assembly means it's durable and hard-wearing, as evidenced by its comprehensive 10-year guarantee. This would be great if you're looking for an alternative to a standard convector radiator.