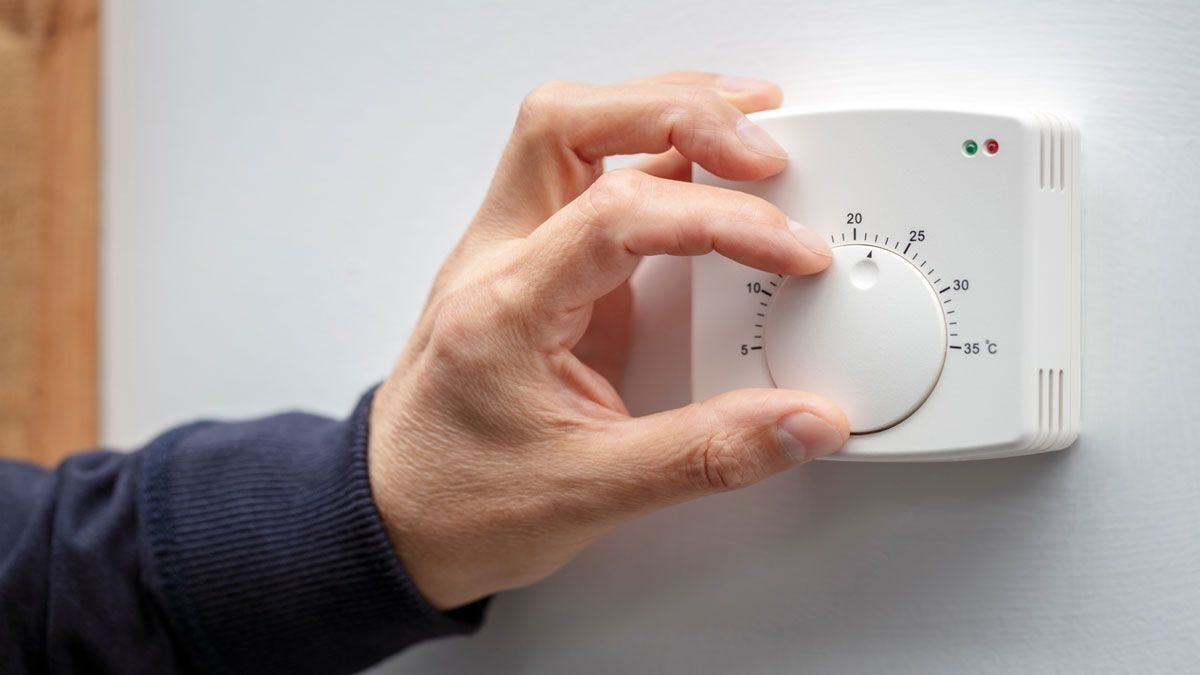 ---
As the days start getting longer and warmer, many people across the UK are thinking about switching off their central heating for the summer. With all the talk of energy prices over the last year or so, we thought it would be interesting to ask our customers about how they would be using their heating as we approach the warmer months. As you'll read below, the results were incredibly revealing!
The big switch off
According to a recent poll conducted by Trade Radiators, the most popular date for this "Big Switch Off" is now April 1st, which is two weeks earlier than previously reported in 2010.
Changing trends in central heating usage
Trade Radiators conducted this poll to investigate the changing trends in central heating usage among UK households. The results suggest that the shift is due to two key factors: rising living costs and warmer weather patterns in the country.
Rising living costs
Running a typical gas boiler for two hours now costs on average £4.97, in contrast to a like-for-like running cost of £1.82 in 2010. This has made people more conscious of when they turn off their heating for the summer.
Warmer weather patterns
Additionally, the poll found that 51% of respondents were in favor of turning their heating back on during the summer months if required, showing that cost was not the only factor. The predicted warmer weather patterns for this spring, according to the European Centre for Medium-Range Weather Forecasts (ECMWF), were the prompt for people to turn off their heating sooner.
Most popular month to turn off heating
April remains the most popular month for people to turn off their heating, according to the survey.
Expert opinion
James Auckland, a heating expert at Trade Radiators, commented on the findings, saying, "It's no surprise that people are actively looking at ways to save money, and turning off the heating earlier is a simple and effective method."
Savings on running costs
If you run your boiler for two hours every day, turning off your heating on April 1st instead of April 14th can save you £69.58 in running costs, as per the data provided by Trade Radiators.
Energy-efficient solutions at TradeRadiators.com
With the combination of poorly insulated homes in the UK and the increasing cost of heating, people are becoming more conscious of their energy usage and seeking ways to save money. If you're thinking about turning off your heating for the summer, why not check out Trade Radiators' collection of energy-efficient solutions today?
Trade Radiators offers a wide range of energy-efficient radiators and heating solutions that can help reduce energy bills and make homes more comfortable.
---