2. Nordic Electric Column Radiators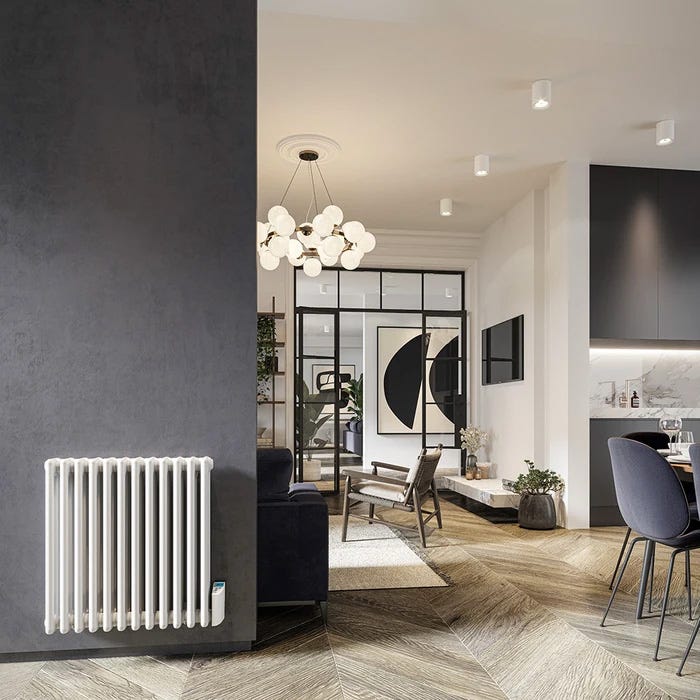 Many people love the look of column radiators but don't want to have to fit them into their home's central heating system. That's why, due to popular demand, we now offer an amazing range of electric column radiators.
Our Nordic electric column radiators don't just offer an efficient way to heat a room that's simple and easy to set up, they also look fantastic in just about any space you place them in. Combining a high BTU output with a simple and straightforward plug-in-and-use functionality makes these radiators extremely versatile.
These stunning Nordic rads are easy to wall mount and are incredibly energy efficient, manufactured from mild steel using world-class Italian design and manufacture. The elegant white colouring and sleek gloss finish will make a bright, luxurious addition to any room in your home.