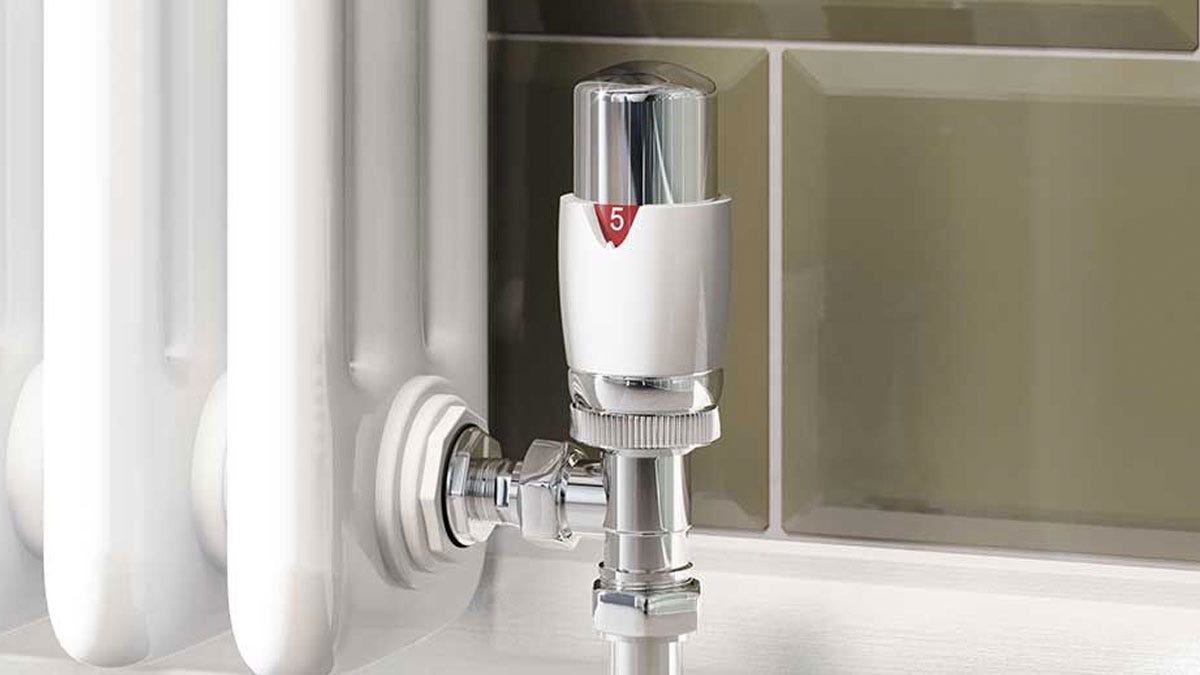 ---
Independent research shows that householders can make big savings on their home heating costs with a relatively small investment in modern heating controls. We consider the current controls market and explore the role of smart technology in future developments.
According to government figures, of the 95% of UK homes with boilers, 800,000 have no heating controls at all and over 70% lack the minimum specified by Building Regulations. Research conducted at Salford University's Energy House showed that installing a room thermostat and a full set of thermostatic radiator valves (TRVs) can reduce domestic heating costs by 40%.
Given their energy saving potential, heating controls have been the subject of a study by the Department of Energy and Climate Change (DECC) to try and help people cut their fuel bills. As part of its research, DECC wanted to understand how householders use their existing controls, if they have any, and what they need from new developneuts. The study has provided controls manufacturers with valuable data about user behaviour, their beliefs and awareness of how they can improve the efficiency of their heating system.
Comfort vs spend
Unsurprisingly, given today's high energy costs, DECC's study identified a degree of tension between comfort and spend for some householders. Modern heating controls can help address this tension by keeping a home both comfortably and affordably warm. Installing and using heating controls correctly ensures that no heat is wasted by keeping some rooms warmer than they need to be. As a result, the boiler operates more efficiently and uses less energy to maintain a comfortable temperature where required, which all adds up to lower fuel bills.
User types
Five main user types emerged frorn DECC's study into heating controls:
Rationers (ration heating to minimise cost)
Ego-centric (comfort more important than cost)
Hands-off (prefer to 'set and forget' heating)
Planners (manage heating proactively)
Reactors (react to changing internal/external conditions)
From our experience, this is probably a fair representation and provides a sound basis on which to recommend the best choice of controls from the wide range available. Generally speaking, TRVs are a must for improving comfort and efficiency for all users. However, if we take the needs of each type individually, then we would also recommend programmable room thermostats for rationers, hands-off and planners; while a dial room stat, which is easy to adjust manually, is probably the best option for ego-centrics. For reactors, who most typically live in properties less than 150m2, creating two zones with room stats and TRVs as set out in Part L Building Regulations is probably the most effective solution.
Get smart
The popularity of smart devices such as phones and tablets is now driving the development of smart heating systems which give consumers even greater control over their energy cortsumption. Current heating controls, even basic models, are all what you might describe as 'smart' with features such as digital touch-screen displays and micro-processor controlled programming for enhanced functionality and efficiency. And, with wireless products used increasingly in the home, this technology now extends to the latest heating controls. Battery-powered digital room therrmostats bring benefits for installers and users alike, being both easy to use and to install, with minimal wiring required and no disruption to building fabric.
Remote functionality
The next generation of so-called smart thermostats are now taking home heating control to a new level. These allow consumers to manage the temperature in their home - and, therefore, their energy costs - anytime, anywhere using a heating app. So, if they forget to switch off the heating when they go on holiday they can simply use their smartphone or tablet wherever they are to turn it off.
Consumers can also adjust their smart thermostat's time and temperature settings remotely while they are out at work, if they are going to be home later than planned, for example. This will ensure that they don't waste energy by heating an empty house. Some smart thermostats call even learn from user's behaviour and lifestyles artd adapt the settings accordingly, while others will adjust automatically to changing humidity and weather conditions to achieve optimum efficiency.
Keep it simple
While such devices are clearly not for the technophobic, they are ideal for the'hands-off' users mentioned earlier and for those who are already at ease with smart technology used in phones and other digital devices. Also, this type of remote control functionality is probably more suited to a single person household. For example, it wouldn't be very practical if all four members of a family, each with smartphones, were able to control the heating as the energy savings would be minimal, if any.
Making it easier and more convenient to control home heating has to be at the heart of all new developments. Ease of use is, arguably, one of the most important considerations when designing heating cotrtrols. lf they are too complicated to operate then people give up trying to use them, or use them incorrectly and don't achieve the full energy-saving potential. That's probably why the dial thermostat is still so popular because people like the simplicity.
Set and forget
It is for this reason that we firmly believe that new developments in heating controls shouldn't be driven by technology for technology's sake. For the majority of users, a combination of TRVs and dial room thermostat will do the job just as efficiently and cost-effectively as an all-singing, all-dancing smart heating system. So, although smart technology clearly has a role to play in future products, the focus for the industry should always be on usability and creating controls that fit in with people's lives - not the other way rouncl. Technology must be made to work for the benefit of users and that includes designing intuitive heating controls that meet the 'set and forget' requirements of many of today's busy consumers.
Energy efficient radiators at Trade Radiators
A common misconception is that you'll receive less heat output from an energy-efficient radiator as it uses less power. This simply isn't the case. Trade Radiators can provide radiators that help you cut down on energy usage while providing the following:
A BTU range of 840 - 10980
A wattage range of 245W – 3220W
The range of energy-efficient radiators here at Trade Radiators offers homes practical and cost-effective heating. As an industry leader in the UK, we provide an extensive selection to choose from for all rooms in the home.
Shop top radiator brands online and purchase an energy-efficient radiator for your home now.
---
Thermostatic radiator valves at Trade Radiators
The level of control is the main driver for using a thermostatic valve. It helps immensely when you want to have a suitable temperature in different rooms. For example, it is common to have a valve set to a higher temperature in the kitchen or the living room (where the family will spend most of the evening), while keeping the valve at a lower temperature in the bedroom (where you don't want to feel sweltered in bed).
The valve works by setting a maximum temperature for your radiator. When this temperature is reached, the valve shuts. This stops the flow of hot water into the radiator, so the temperature remains constant, proving to be efficient for the user and help lower the need for your heating system to pump new hot water continually.
Keeping your home toasty and warm yet energy-efficient just got a whole lot easier thanks to the huge array of thermostatic radiator valves available from Trade Radiators.

---