It's fairly common for people to assume that because they have a small bathroom, they cannot possibly have additional luxuries such as heated towel rails in their bathrooms.
A lack of suitable wall space is the most common misconception that makes many think that a heated towel rail is simply not an option.
However, a lack of space is no obstacle to drying wet towels and we offer a vast range of conventional and electric heated towel rails for small bathrooms that are both stylish and functional.
11. Trade Direct Chrome Heated Towel Rail - 600 x 400mm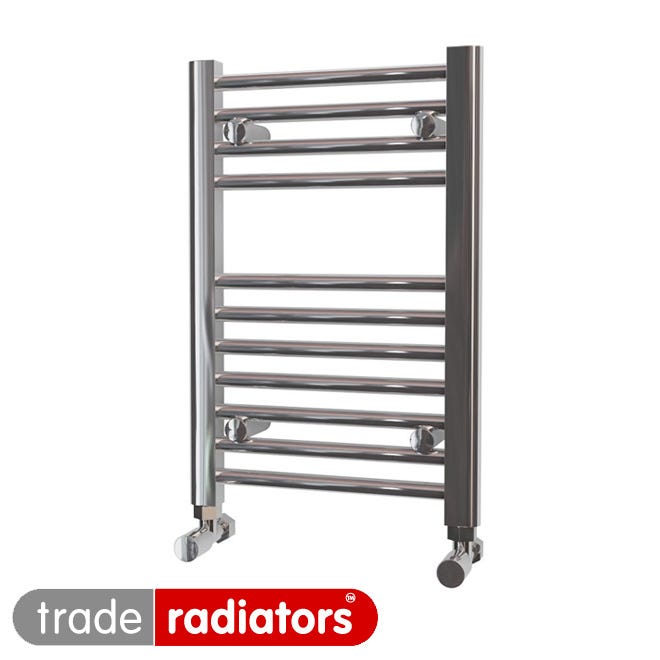 The smallest rail in our incredibly affordable Trade Direct range, these chrome plated towel rails are perfect for small bathrooms where wall space is limited.
Available in standard, electric or dual fuel versions, these heated towel rails are well-made, economical and come in a classic ladder-style design, perfect for drying and warming your towels.
Also coming with a choice of flat or curved bars, you can be sure that you're getting a rail that not only maximises the space in your small bathroom, but adds a touch of class too.