If you are considering upgrading your central heating, you may have heard the term 'smart heating' being thrown around.
Many consider smart heating to be the way most homes will be heated in the future and many people have already got on board and are heating their homes this way.
In this article, we'll explain what smart heating is and how it could be a more cost-efficient heating method than the one you're currently using.
How does smart heating work?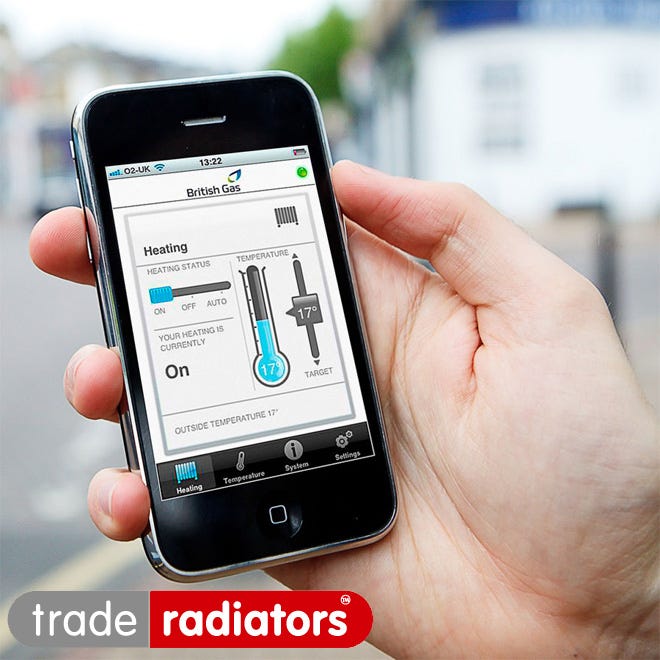 In the simplest terms, smart heating is the ability for you to control the heating system in your home via an application on your phone, tablet or other internet-connected device.
Controlling your heating from your phone means you don't have to be at home to switch it on or off or to set the temperature. You can go even more detailed and set the temperature in individual rooms, if your smart heating system has been set up that way.
Micro managing your heating
Let's say you've been away for the weekend, you're about to make the journey home and the temperature has suddenly plummeted.
Before you set off (or even on the journey home if you're not driving) you can access your phone and switch your heating on so that your house is nice and warm by the time you get back.
If your smart heating system allows you to control individual radiators, you could even just switch the heating on in your lounge or bedroom to minimise energy wastage but maximise comfort.
Many systems can even recognise your habits and adjust the heating to suit. Perhaps you go out every Wednesday for a class or social gathering. Your smart heating system can start to recognise this and will switch your heating off while you're out and have the house nice and warm for when you come back.
Having a smart heating system is a great way of micro-managing your heating.
Does a smart heating system save money?
The biggest expense is the actual setting up of a smart heating system. Some of the big names in the field include Nest, Hive and Honeywell and their smart systems tend to cost in the region of £200.
You'll also need to bring in a professional to install the system as it requires some experience and expertise to get it set up correctly. You wouldn't want to inadvertently disable your boiler so this is a job you shouldn't attempt yourself.
Happily, once it's up and running, a smart heating system is really easy for you to use.
Regarding savings to your regular heating bills, smart heating systems can be real money save. How much will depend on the size of your home, how many people live in it and how well insulated it is. However, the fact that your heating won't be on unnecessarily means you won't be waiting energy and therefore money.
Manufacturers Hive say that you can save up to £150 a year when compared to non-smart systems, while Nest put the figure at 31% in savings.
These kinds of savings mean that you could offset the setup costs within just a few years, plus you'll have the added benefit of a heating system customised to your lifestyle.
What's a smart meter?
Smart meters are a digital system that allow you to see how much gas and electricity you're using in your home.
As many have been installed for free across the country, you might have one at home already and notice it goes red when you put the kettle on!
Smart meters are useful because they can help show you if something is using a large amount of energy and allows you to adjust your behaviour accordingly.
However, smart meters are a fixed screen usually on the wall or sat in the corner of your room and are not controlled by your smartphone. Therefore they should not strictly be considered as part of a 'smart system', even though they're very helpful.
Smart controls at TradeRadiators.com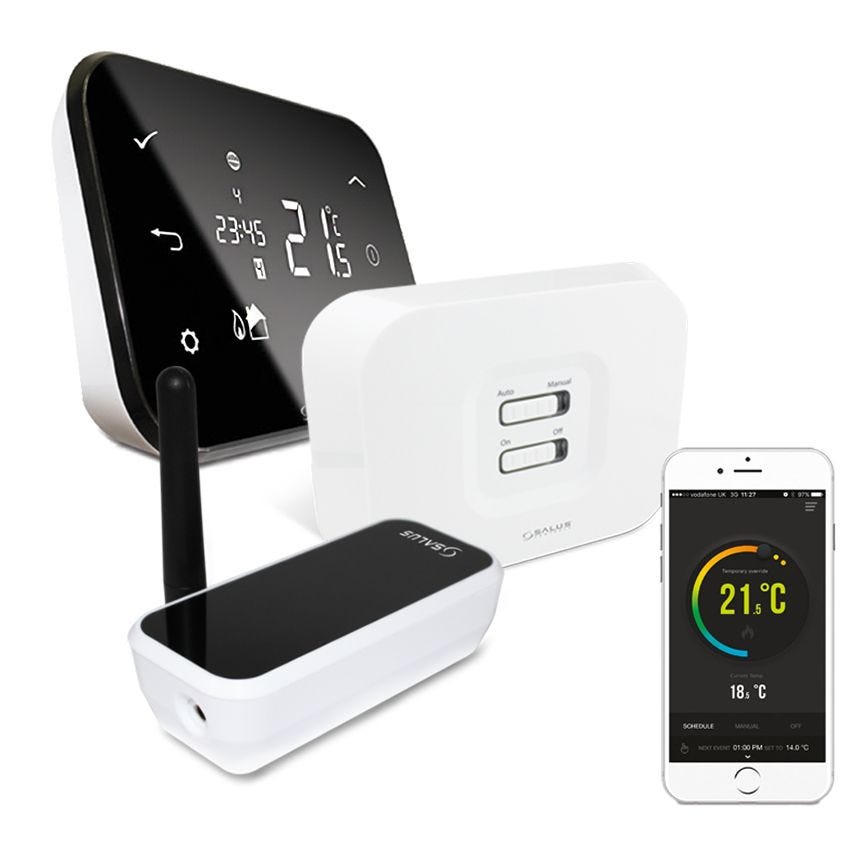 At Trade Radiators, we understand the importance of smart heating and have a range of additional smart controls to help to get maximum efficiency and comfort out of your system.
Whether you want a living room that gets cosy in the evenings or a bathroom that's nice and warm for when you get up, our smart heating controls can help you with that.
Our Radbot Smart Thermostatic Valves allow you to control every radiator they're installed on from your smart phone.
Smart controls can be more sophisticated than you might think and our Window & Door Sensor by Salus can detect if you've left one open. It will signal to the other smart heating products to adjust the heat they're emitting to minimise energy wastage.
You can explore our full range of smart heating controls by clicking the button below.
View All Our Smart Heating Controls
RELATED ARTICLES
• What is the best heating system for a new home?
• The top 10 most common boiler questions