In the exciting, cutting edge world of radiators, when we refer to a 'traditional radiator', we generally do not mean a standard convector radiator or a hospital-style cast iron radiator.
Instead, we actually mean a specific type of radiator that is very popular to be installed in bathrooms, usually with a white tank and chrome-plated pipes and towel rail.
Now we're clear on what we're talking about, if you've got a traditional radiator, then let's discuss how to can prolong it's life, keep it well-maintained and heating your room for a long time to come.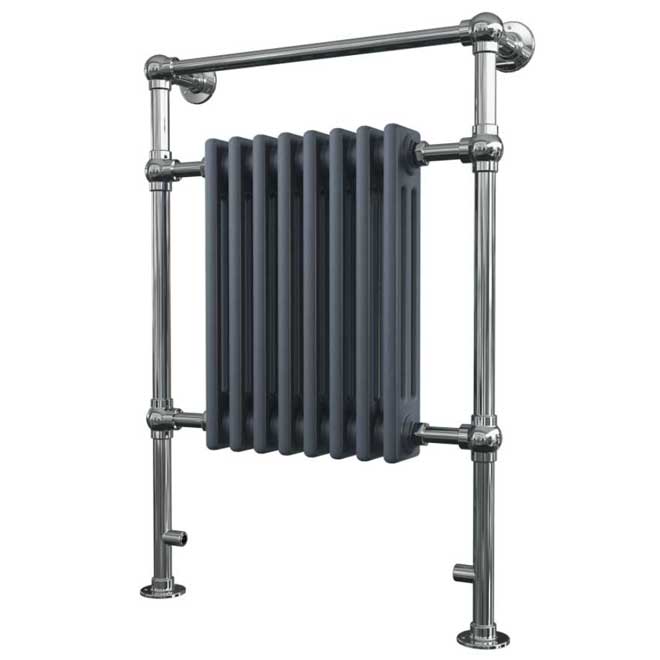 Keep your traditional radiator clean
Over time, the outside of your trad rad is inevitably going to get dirty from the general dust and grime that floats about the house.
This is particularly the case for radiators that are installed in bathrooms, due to the damper conditions that are more pronounced than in other rooms in your home.
For the tank, every so often you should use a bowl of warm soapy water with a lint free cloth to give it a wipe down. Soapy water is much milder than general household detergent and will not damage the powder coat finish on the exterior of the main chamber.
If you pipes and rails are chrome-plated or stainless steel, then you can use a small amount of chrome or glass cleaner, again with a lint free cloth. This will help to shine up the pipework, which can become dull over time.
For the hard to reach bits in the centre and between the columns, it's worth investing in a radiator brush to ensure you keep the whole rad clean.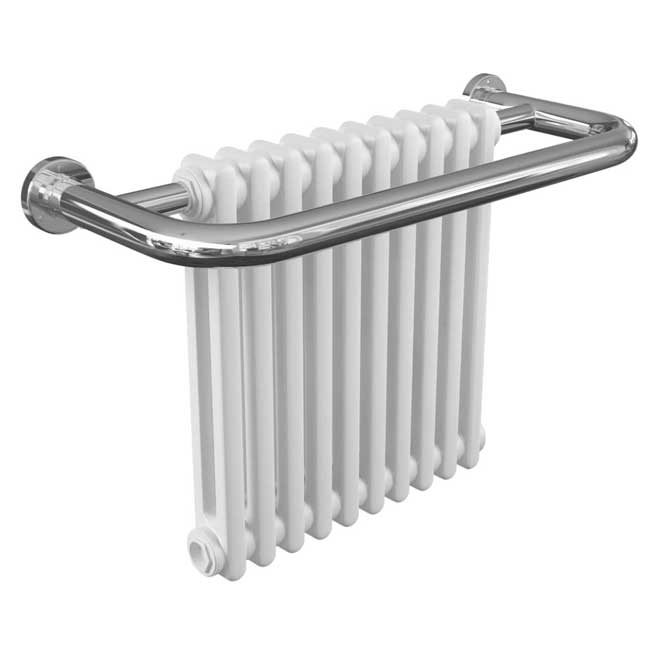 Add chemical inhibitor to your heating system
Of course, it's important to keep the externals of your traditional radiator clean. After all, that's the bit you, your family and your guests will see.
But what about what goes on inside your traditional radiator and what can you do to keep it fully functional?
Inside your radiators, pipework and boiler, water is constantly flowing through. Over time, a natural chemical reaction occurs between the metal and water, which can cause rust and corrosion.
If untreated, this corrosion can increase, leading to bits of metal flaking off into the water. These shards of rusty metal often lay to rest at the bottom of radiators and form what is known as the dreaded 'radiator sludge'. It's this accumulation of sludge that can cause radiators to be hot at the top and cold at the bottom.
One of the best ways to prevent this situation from occurring in your traditional radiator (and in other areas around your heating system) is to pour chemical inhibitor into your central heating system.
Chemical inhibitor helps to serious reduce and slow down the oxidation process that causes internal rusting. It will help preserve the life of your traditional radiator, boiler and water pump.
Not using a chemical inhibitor and allowing a build up of sludge will cause your heating system to work harder to keep your home warm, resulting in higher heating bills.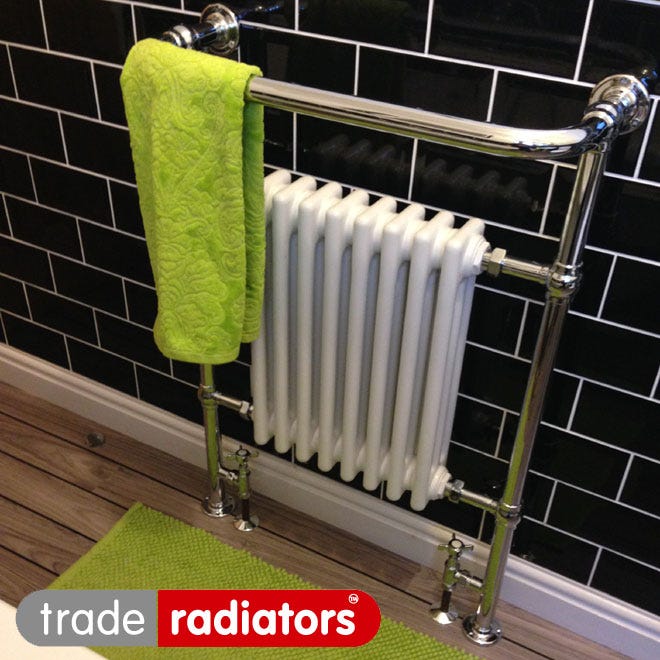 Regular maintenance on your heating system
Another way to ensure that your traditional radiator gives you efficient heat provision well into the future is by having regular maintenance performed on your central heating.
The last thing you want is for your boiler or other component of your heating system to breakdown in the middle of winter.
Not only will your home be very cold, but winter is also the busiest time of year for plumbers, so it's often difficult to find one to deal with an emergency quickly and cheaply.
Much better to have a Gas Safe Registered plumber come round once per year during the summer months to check everything is working properly.
During summer, it is much easier to find a plumber to perform this maintenance, it won't cause you much inconvenience and you'll know, come the winter, your central heating system will be in the best possible shape to cope with the cold months ahead.
---
RELATED ARTICLES
• Interior design inspiration - Traditional Heated Towel Rails
• Choosing a radiator - traditional or contemporary?