From time to time, our amazing customers like to share photos with us of their newly-installed radiators.
Often, to add a little extra excitement to the pics, they like to include their pets also enjoying the warmth of the radiators and include them in their photos.
We absolutely encourage this behaviour, so if you have recently bought a radiator or heated towel rail from us, we'd love to see your 'Pets With Rads' photo.
Feel very welcome to send pics of your installed radiator or towel rail to us at info@traderadiators.com!
---
1. TEDDY & SYD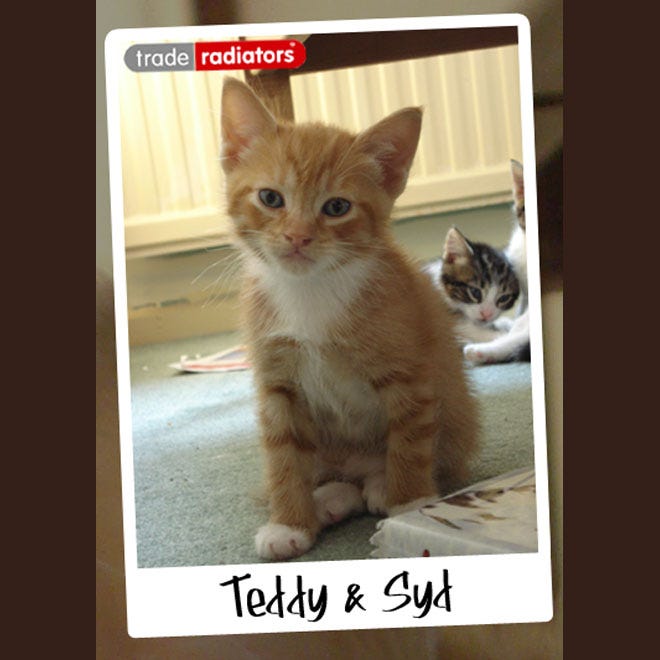 Teddy and Syd love messing around in front of their favourite convector radiator. Great choice guys!
---
2. SOPHIE & DIEGO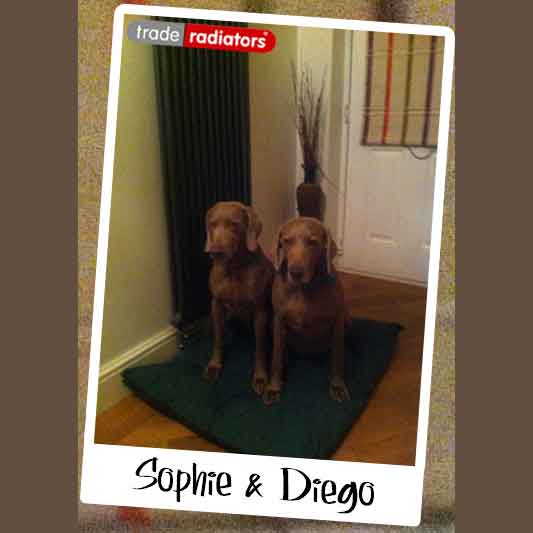 Sophie and Diego were very happy with their choice of an anthracite vertical radiator and have recently closed a deal for a new BBC interior design series, Give A Dog A Home.
---
3. STANLEY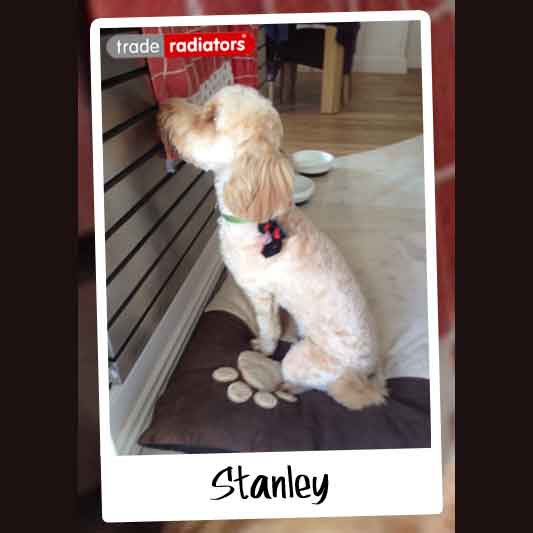 Stanley fully appreciates the craftsmanship that's gone into the finish of this stainless steel radiator. He knows his onions radiator-wise.
---
4. BORIS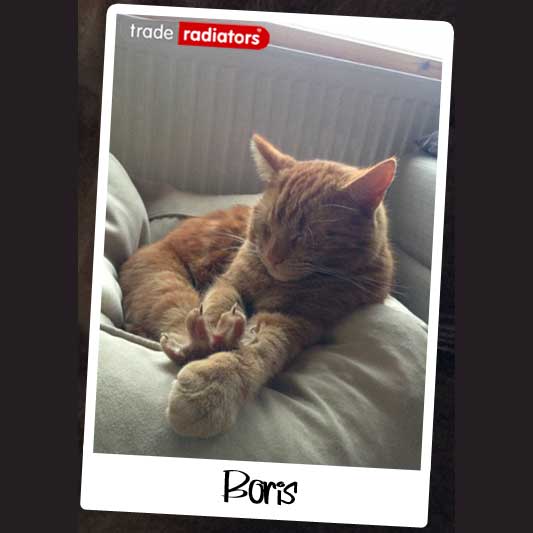 Boris likes to turn up the thermostat when his owners are out, then sits back to enjoy them blaming each other for the high heating bills.
---
5. TIKKA MASALA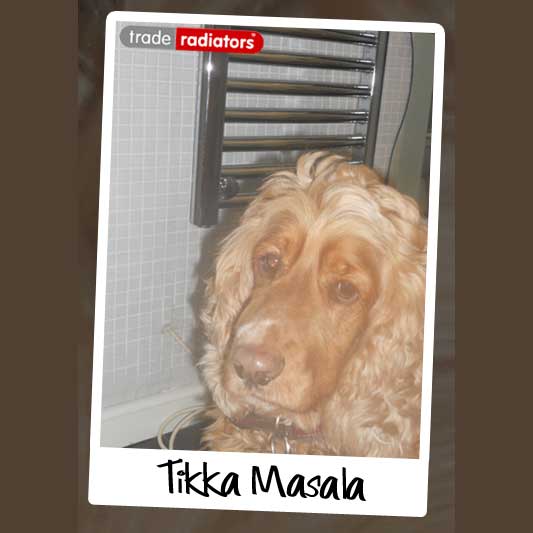 Tikka Masala wants to know why the heated towel rail hasn't been switch on yet. They're equally useful for drying off damp dogs too!
---
6. ZACK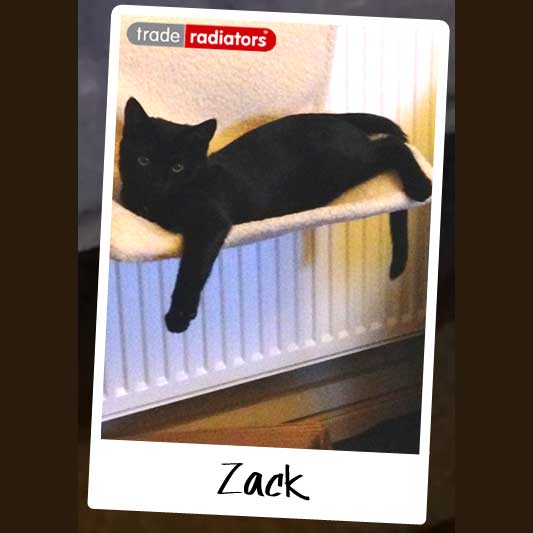 Zack gave his owners specific instructions to hang his bed on his favourite convector radiator. Thankfully they complied.
---
7. CHIEF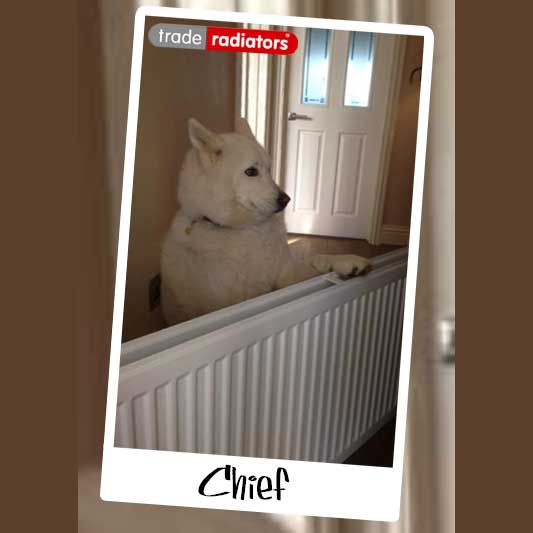 Chief's done his measuring up and now he's ready to lift his new double panel convector radiator onto the wall brackets. Hope the homeowner's made him a cuppa!
---
8. BOO BOO & RUBY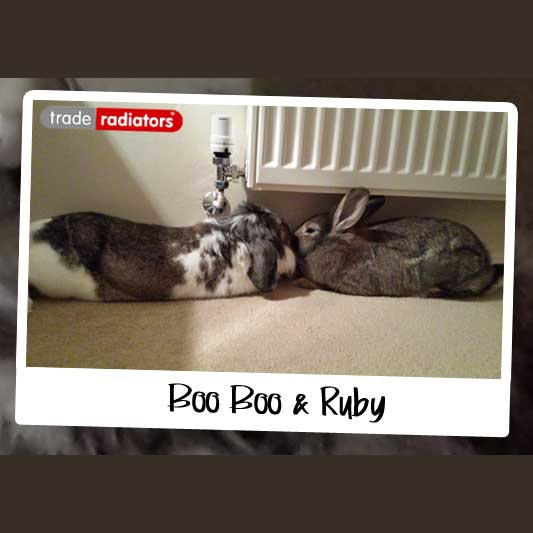 Boo Boo and Ruby enjoy meeting under the radiator to discuss the socio-economic future of Britain, post Brexit.
---
9. DOUGIE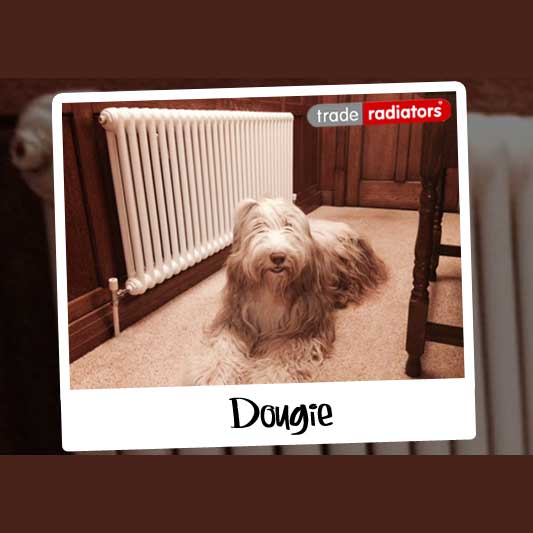 Dougie, if you think you can upstage your owner's new classic column radiator by wearing that snazzy jumper, then you're very much mistaken.
---
10. DAPHNE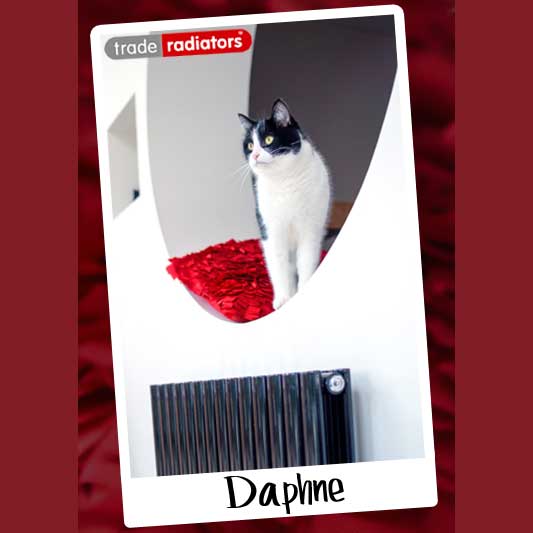 Daphne uses this as her main picture on all of her dating profiles.