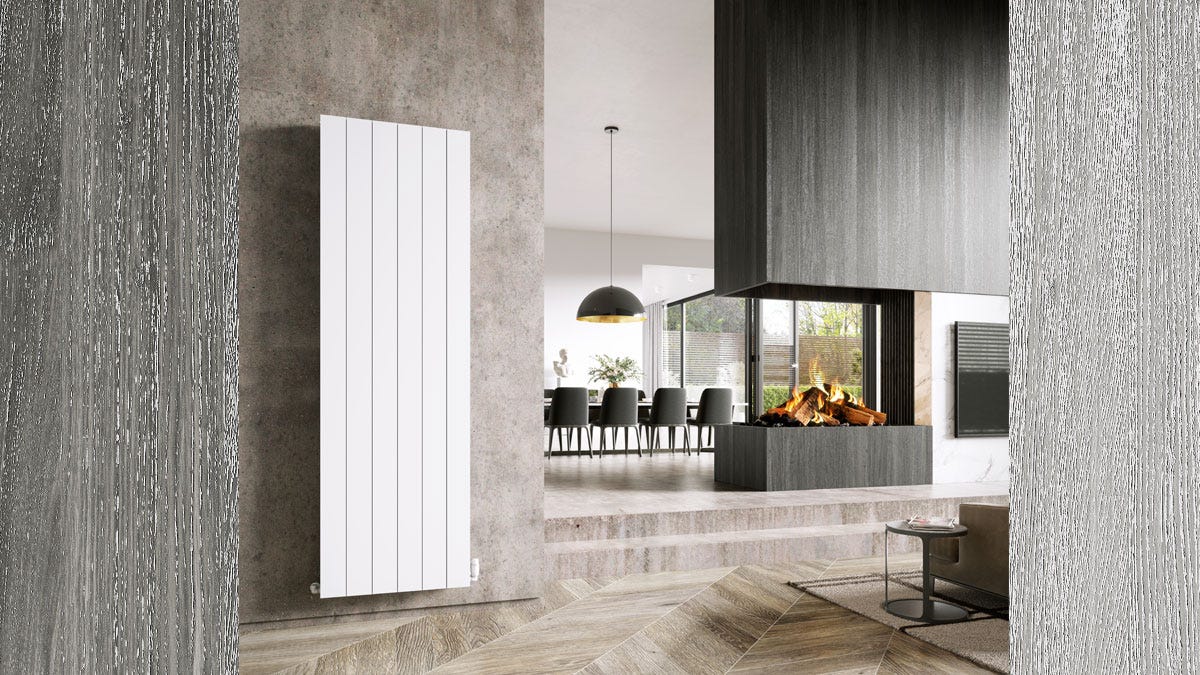 ---
If you don't follow radiator current affairs as closely as we do (and we know there are still a few of you) then you may not be aware of just how far radiator technology has come in the last few years.
If that is the case, then sit back, relax and allow this article to introduce you to the heat-emitting revelation that is ...the vertical radiator.
Radiators - an important design feature
When planning to decorate or renovate a room, it's no longer enough to just think about the colour of the walls or what type of flooring you're going to put down.
With the advent of stylish designer radiators, people are increasingly treating rads as an integral part of their interior design schemes.
Radiators are no longer an ugly but necessary way to heat your home. The old frustrations of putting up with what you've got and painting or wallpapering around them are long gone.
We have a wide range of vertical radiators, including:
Copper Vertical Radiators
Mirror Vertical Radiators
Double Panel Vertical Radiators
Utilising upward space
From the likes of Marie Kondo's folding technique, IKEA's Billy bookcases and building developers on a small island - all have realised that the key to making the most out of limited space is to go vertical.
Radiator manufacturers have also cottoned on to this space saving innovation, realising that the best way for people in smaller homes and apartments, is to increase production of vertical radiators.
In the old days, in a small room with lots of furniture and limited wall space, you would just have to accept there was no space for a radiator to be installed. As a result, that would simply have to be a room that would get get.
Cold to warm & cosy
With the massive strides forward in vertical radiator technology, rooms and wall spaces previously impossible to heat can now be transformed into warm and cosy living spaces.
Below are some beautiful photos from our customers who have installed vertical radiators in their homes. We hope this will inspire you to think about how you can utilise upward space and add heat and style to areas you previously thought were impossible.
White Nevo Vertical Radiators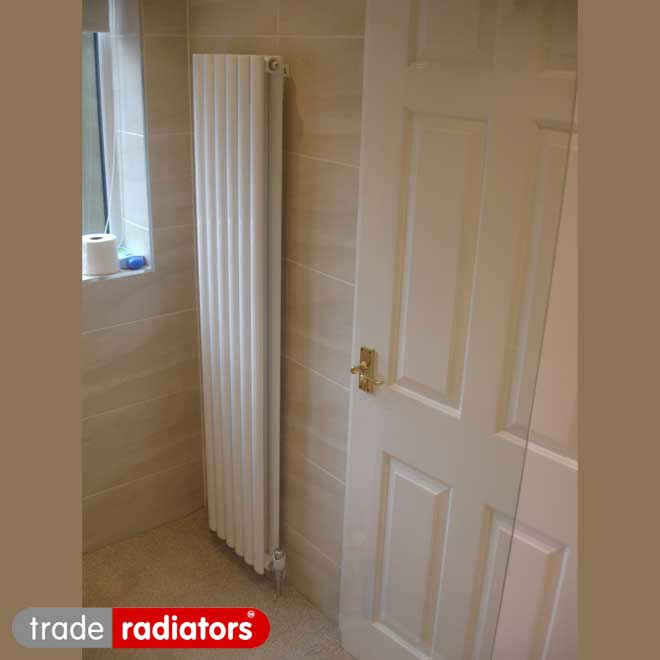 ---
---
Chrome Vertical Radiators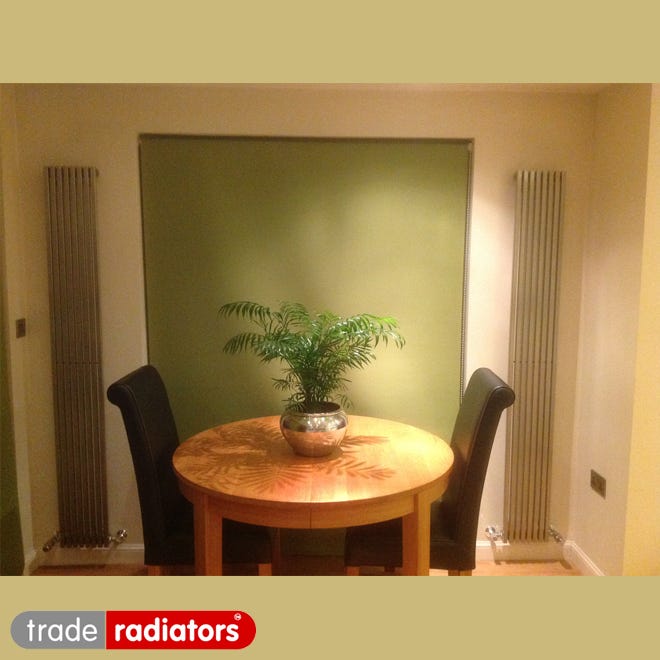 ---
---
Black Vertical Radiators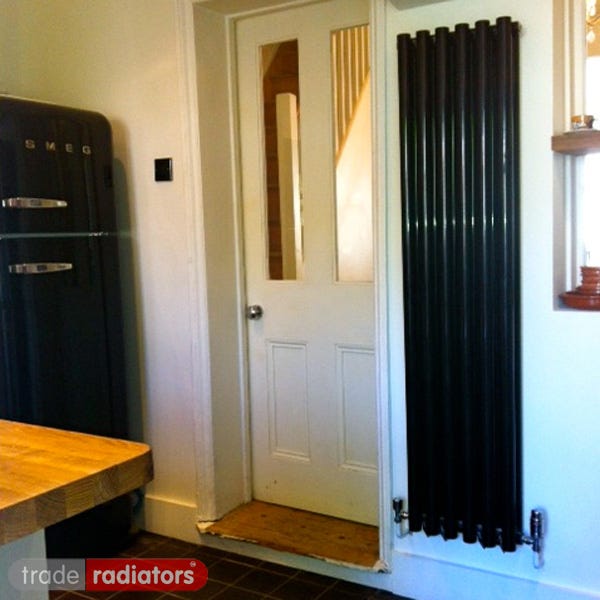 ---
---
White Vertical Column Radiators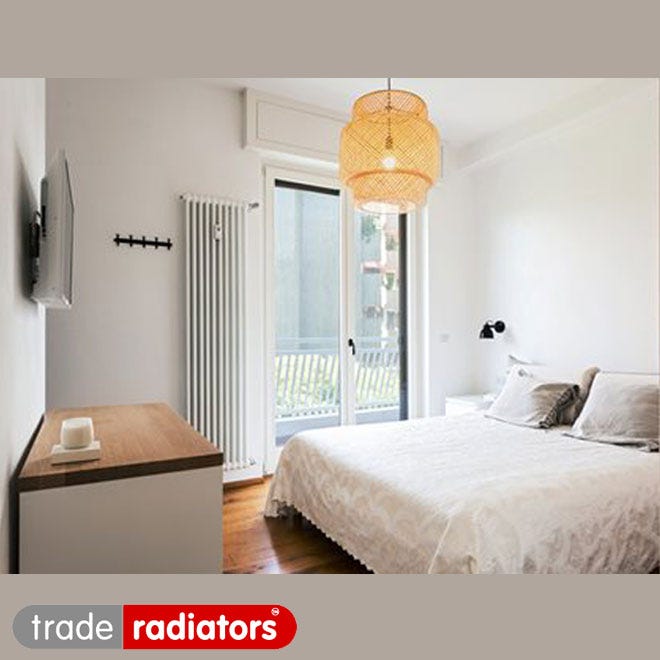 ---
---
Anthracite Vertical Radiators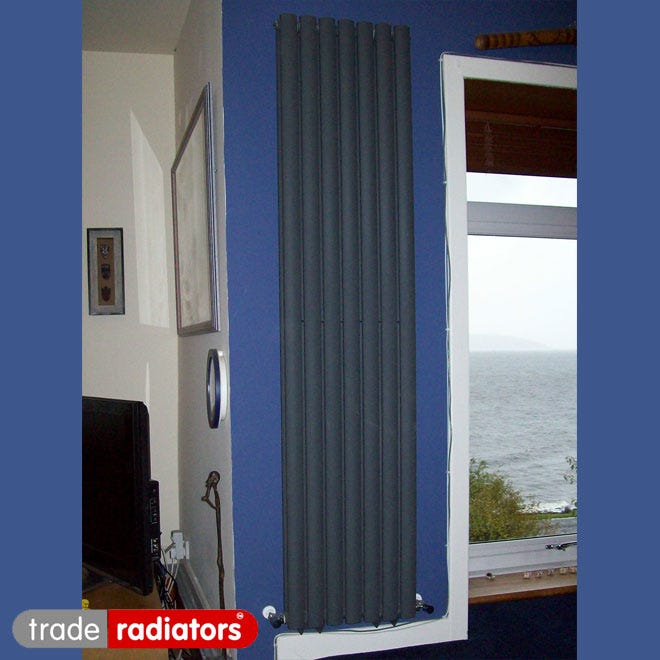 ---
---
---